"Crown Jewel of French Polynesia"
This scenic tropical island is a treasure trove of natural attractions and a significant hot-spot in the history of post-Impressionist art
Tahiti is the largest island in the South Pacific archipelago of French Polynesia, comprising Tahiti Nui (the larger, western section) and Tahiti Iti (the eastern peninsula). The islands' geography reads like a storybook paradise, and its natural attractions are the reason why Tahiti is such a popular vacation destination; black-sand beaches, shimmering lagoons, majestic waterfalls and even a pair of extinct volcanoes.
One of the very few white sand beaches on the island, La Plage de Maui, is on the southern coast of Tahiti Nui. Here the laidback French Polynesia vibe was born amid the palette of brilliant natural colours that so inspired Gauguin, while a nearby lagoon is great for snorkelling and swimming. The Three Waterfalls, a.k.a Faarumai Waterfalls, are a trio of stunningly beautiful cascades located on Tahiti Nui, which are accessible only by trekking through an enchantingly serene rainforest.
Tahitian themes are ubiquitous in oeuvre of Paul Gauguin, the French painter for whom the island's natural beauty – not to mention a number of its women – famously served as muses, and no visit to Tahiti would be complete without a visit to the Paul Gauguin Museum. In a nod to French post-impressionist's signature Japanese-influence painting style, the exhibit of original works and prints is housed in a Japanese-style building. Another curation most definitely worth visiting, the Black Pearl Museum offers a look into the rich mythology, cultural impact and timeless beauty of these uniquely Tahitian sea-gems.


As the name implies, The Huahine Natural Aquarium lets visitors mingle with Pacific Ocean sea life in the shallows of a natural lagoon. Visitors can stand on platforms and watch from above, or dive right in and make friends with the docile aquatic creatures.
If surfing is your thing then Tahiti's Teahupo'o should be way up there on your bucket list. Known for one of the world's most treacherous surf lines, the beach's famously humungous waves break directly onto the razor sharp reef. Peak cowabunga season is May to October, and there is a sightseeing boat for those not willing to test their health insurance coverage.
Rich in tranquil beauty, Mara'a Grotto is a natural cave-like feature with a crystal clear lake, surrounded by thick strands of ferns and other exotic flora. Legend has it the Paul Gauguin and Tahitian Queen Pomare IV both swam in the refreshing, luxuriantly isolated spring. Another must-see coastal attraction is the Arohoho Blowhole, a surf powered geyser-like natural feature that causes a large, powerful jet of water to shoot dramatically from the rocks as large ocean swells hit the shore.

History and astronomy buffs will want to make a pilgrimage to Point Venus. This is the spot where Captain James Cook first recorded the planet Venus transiting the face of the sun after arriving in Tahiti in 1769 aboard his ship, the HMS Endeavour.
Though accommodation options include plenty of modern, brand-name luxury properties, visitors seeking a more nature-centric experience might consider a stay in the above-water stilt bungalows at Bora Bora. The tiny islet lies just a stone's throw from the main island, and offers pristine beaches and crystalline waters teeming with colourful fish.
HOW TO GET TO TAHITI ISLAND
Most visitors arrive by air. Faa'a International Airport, on Tahiti, is the only international airport in French Polynesia. There is no departure tax within French Polynesia.
UK & Continental Europe
Air France and Air Tahiti Nui have flights to Pape'ete via Los Angeles; Air New Zealand also runs some of these flights with a code share with Air Tahiti Nui. Return fares from Paris and Frankfurt start at around €1650. From other destinations in Europe the easiest option is to travel to one of these cities and connect with flights to Pape'ete.
From airports you can take a Taxi to your choice of Resorts.
EXPLORING TAHITI ISLAND
Tahiti is deeply trenched in history and there's a significant French influence throughout, so much so that Tahitians still speak French regularly in addition to their native language.
Both island and French culture is infused into nearly everything you do and see, from the churches, museums and art to the food and customs. Let's dive into some of the incredible things to see and do on land.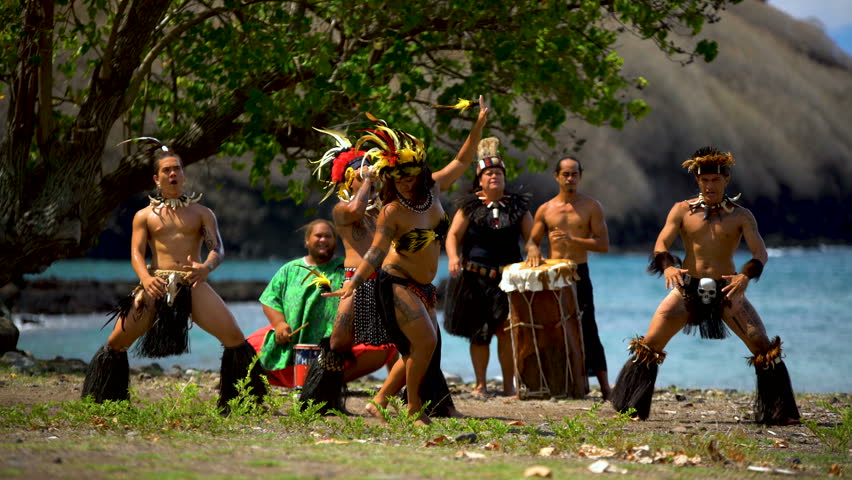 Most of the island's population resides near the shore's edge, leaving the interior of the island feeling almost untouched and ancient, despite such proximity to the capital of Papeete. Papeete literally means "water basket," and historically, it was once a gathering place where Tahitians came to fill their calabashes with fresh water.
Tahiti has a mountainous interior which is adorned with mystical valleys, beautiful streams and notably high waterfalls.
THINGS TO DO IN TAHITI ISLAND
SPECTACULAR SPA EXPERIENCE
The Islands of Tahiti offer tranquil spas like nowhere else on earth. With tiare flowers and vanilla scented air, each spa within The Islands has its very own unique setting and comes with a menu full of treatments using locally-sourced plants, flowers and oils. From an over-water bungalow to a private garden atop hills with astonishing views, Tahitian spas are truly spectacular. Come on a journey of pure bliss as we uncover three of the most incredible spa experiences available on The Islands of Tahiti.
From the exotic market in Papeete to the black pearl farms of the Tuamotu atolls, make sure you have plenty of space in that luggage and plenty of cash! There is so much to bring back home with you, and let's not forget – it's the best way to prove to yourself the quick trip to paradise wasn't just a dream.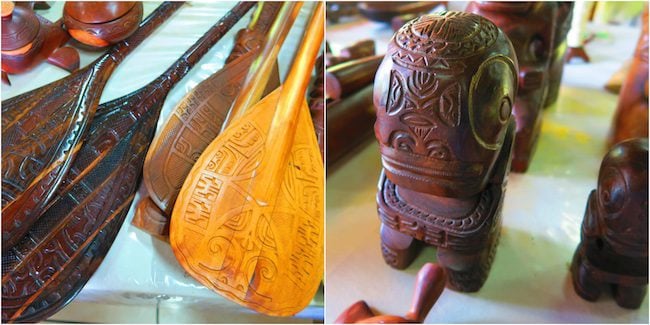 Immersing Yourself In Island Life
With a huge smile on their face and heavenly scented tiare flowers in their hair, friendly Tahitians will welcome you with open arms to their island and share with you the secret to their seemingly carefree lives. So stop on the side to buy some tropical fruit and do a bit of chit chatting, feel a part of the family by staying at a family operated pension, and grab a beer with your guide after a hike or lagoon tour. If there is one word you'll pick up in French Polynesia, it will surely be 'ia orana'. Tahitians never miss an opportunity to greet each other hello, and so will you after a couple of days in paradise.
Spending The Day Exploring A Pristine Lagoon
Few are the days you actually remember in life, but I can guarantee you'll vividly remember the days you spent exploring the pristine lagoons of French Polynesia.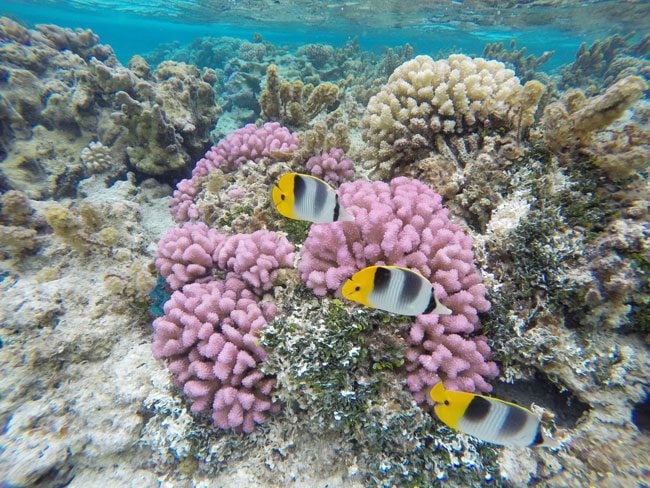 Join a lagoon tour and explore these giant swimming pools, complete with a delicious BBQ lunch on a dreamy motu at the edge of the reef. From the pink sand beaches of Fakarava to swimming with nurse sharks in Bora Bora to sharing leftovers with stingrays in Maupiti – this is the stuff dreams are made of!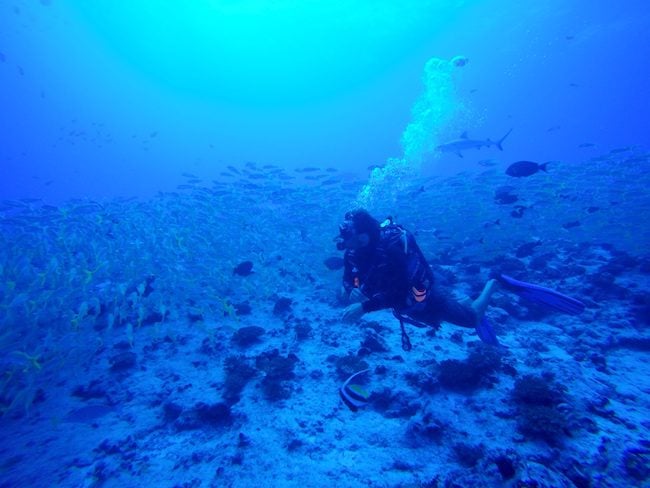 Located off the Southern end of Tahiti is a small village by the name of Teahupo'o. Teahupo'o is a small and charming surfing village that could easily be described as unassuming for the most part of the year. Yet, the capability of the crystal blue ocean that laps this village has captivated the world for decades.
Teahupo'o produces arguably one of the most cavernous barrels that explodes over the reef. Each year, thousands of tourists and big wave surfers alike descend upon Teahupo'o for the World Surfing League. With the 2019 Tahiti Pro just around the corner (21st August- 1st September), reasons for the world's ever-present fascination for this wave are equally as thrilling.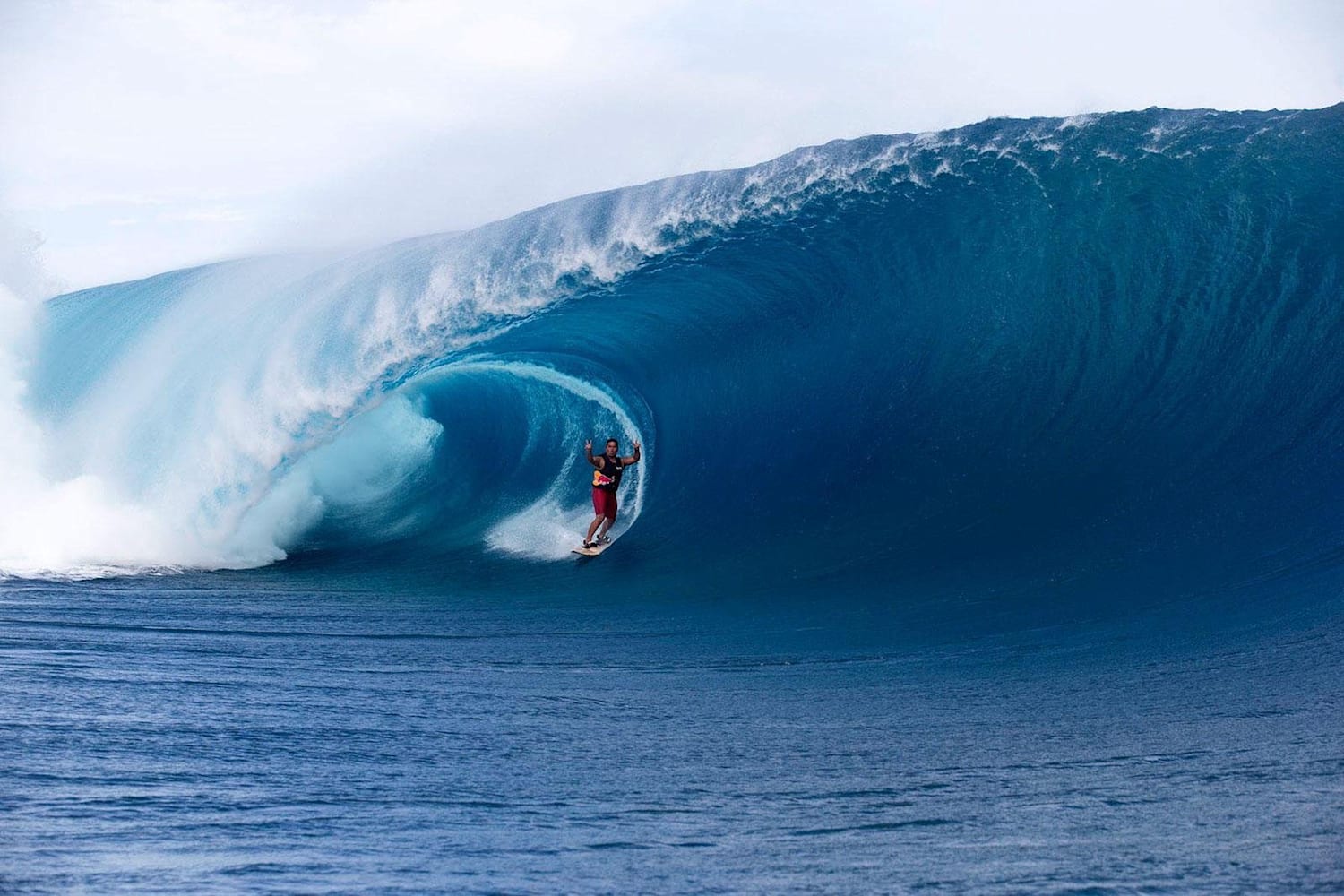 Teahupo'o is arguably a pivotal wave within any surfer's career. Some of the world's biggest names in surfing have been crowned unforgettable surf champions thanks to the Tahitian wave. Big names like Mick Fanning, Joel Parkinson, Taj Burrows and Gabriel Medina, who last year took out the prestigious title, have all lived to tell the tale of taking the rides of their lives and winning.
TAHITIAN TRADITIONAL FOODS
An island favourite, poisson cru is tahiti's twist on the classic ceviche seafood dish. A feast for the senses, it involves raw fish marinated in lemon or lime juice and mixed with coconut milk to make a vibrant, flavourful and colourful dish.
Hima'a is not a particular food, but instead is a style of cooking using an underground oven. Many Pacific Islands have their own version of this type of cooking, such as the lovo in Fiji or the hāngī by Māori in New Zealand. Hima'a is used for preparing large feasts or banquets, with meat and vegetables often cooked in banana leaves.
Po'e is a dessert made from banana and the root vegetable taro, and often cooked in the hima'a oven until it thickens, then served in a coconut milk sauce. Sweetened with vanilla, papaya or even pumpkin, po'e is a real favourite at Tahitian feasts.
Fafaru is a fish dish for the brave. It's marinated in fermented seawater, but the way this fish is prepared makes it extremely tender. If you can get past the smell, you can begin to enjoy the complex flavours – but you'll certainly need a strong stomach.
FUN FACTS ABOUT TAHITI ISLAND
The overwater bungalow was created in Tahiti

The sky looms huge and blue over Tahiti. In addition to the endless sunshine, the island in the central South Pacific has crystal-clear lagoons and white-sand beaches shaded by a sentry line of swaying palms. Synonymous with a luxury, tropical paradise, the overwater bungalow originated in The Islands of Tahiti – on the island of Raiatea, in fact. The brainchild of a trio of American expats who were running one of the country's first hotels, the overwater rooms were a solution to a hotel with no beach. Instead, guests could snorkel directly from their rooms. So popular were the rooms, they were quickly cloned throughout the islands – and now feature around the world.
It doesn't have to cost you an arm and a leg
Tahiti is not just the domain of five-star resorts. In fact, staying in a local Tahitian guesthouse is the most perfect embodiment of local hospitality you could ask for. Guesthouses are usually traditional Polynesian fare in locations that are not yet too well known and are very scenic. Staying in this style of accommodation not only opens the door to authentic Tahitian hospitality but also parts of the islands that you may not otherwise venture to.Home Rentals are also available throughout the islands, which is a great way to accommodate groups or families.
You can order French bread to be home delivered
There are boxes outside the homes of Tahitian residents that are often mistaken for mailboxes. But what these mysterious delivery boxes actually contain is French bread for local fanatics. Like we needed another reason to want to move there. While there are reports the baguette delivery system is all but kaput, we are happy to inform you it's still something that locals retrieve from their mailbox each day. This is a core part of Polynesian cuisine so forget about your carb ban and embrace it.
The word tattoo comes from the Tahitian word tatau
Tattoos are considered a sign of beauty among Polynesians, and they are ceremoniously applied to the body when reaching adolescence. The practice of inking on tattoos had been ignored by Europeans until Captain Cook discovered it during his trip to the Marquesas Islands, where he wrote in his diary: "They print signs on people's bodies and call this tatau." Today, an entire festival to celebrate tattoos takes place on the Islands of Tahiti.
There are no poisonous snakes or insects in French Polynesia
As if Tahiti isn't paradise enough already: this is one destination where dangerous creatures don't need to be added to your list of things to worry about. The Islands' remote and water-bound location means there is no easy way for animals to migrate there. This has led to a much lower animal population than most other places on the planet, although there are wild horses galloping through the mountains of the Marquesas. As far as other dangers are concerned, you're biggest worries should be sunburn and too many cocktails.