MALAYSIA
MALAYSIA
MALAYSIA | Turisti-info
The catchy tourism slogan 'Malaysia, Truly Asia' continues to ring true as this country really is a potpourri of Asian cultures. Muslim Malays, religiously diverse Chinese, and Hindu and Muslim Indians all muddle along with aboriginal groups (the Orang Asli) on Peninsular Malaysia and Borneo's indigenous people, scores of tribes known collectively as Dayaks.
Each ethnic group has its own language and cultural practices which you can best appreciate through a packed calendar of festivals and a delicious variety of cuisines.
Malaysia's capital Kuala Lumpur (KL) is a place where gleaming 21st-century towers stand cheek-by-jowl with colonial shophouses and pockets of lush greenery, while shoppers shuttle from traditional wet markets to air-conditioned mega malls. Unesco World Heritage–listed, Melaka and George Town (Penang) have uniquely distinctive architectural and cultural townscapes, developed over a half a millennium of Southeast Asian cultural and trade exchange. Over in the eastern Malaysian states, both Kuching and Kota Kinabalu offer fascinating introductions to contemporary and tribal life on Borneo.
Geographically, Malaysia is almost as diverse as its culture. 11 states and 2 federal territories (Kuala Lumpur and Putrajaya) form Peninsular Malaysia which is separated by the South China Sea from East Malaysia which includes the 2 states (Sabah and Sarawak on the island of Borneo) and a third federal territory, the island of Labuan.
For many visitors Malaysia is defined by its equatorial rainforest. Significant chunks of primary jungle – among the most ancient ecosystems on earth – remain intact, protected by national parks and conservation projects. Seemingly impenetrable foliage and muddy, snaking rivers conjure up the 'heart of darkness' – but join a ranger-led nature walk, for example, and you'll be alerted to the mind-boggling biodiversity all around, from the pitcher plants, lianas and orchids of the humid lowlands, to the conifers and rhododendrons of high-altitude forests.

One of Malaysia's key attractions is its extreme contrasts which further add to this theme of 'diversity'. Towering skyscrapers look down upon wooden houses built on stilts while five-star hotels sit just metres away from ancient reefs.
Getting There:
By Air:
Malaysia's Kuala Lumpur International Airport (KLIA) has a widespread air travel network to countries across the globe with over 40 international airlines flying in and out. There are approximately 38 regional and commercial airports in Malaysia including those in Penang and Langkawi, which are well-serviced.
By Road:
You can reach Malaysia by road from Singapore, Indonesia and southern Thailand. For local travel, both private and public transportation is available in the forms of taxis and buses.
By Train:
Kuala Lumpur has a convenient Light Rail Transit (LRT) system. The state operated Keretapi Tanah Melayu Berhad operates an inter-city rail network. Most trains have a premier, superior and economy class. However, trains are known to be erratic with their schedule.
When to Go:
Being a tropical climate, temperatures across Malaysia don't fluctuate very much. However, the humidity levels are a force to reckon with.
April to October: These months are the wettest months for destinations in the western peninsula.
November to February: These months are when the rains visit the eastern peninsula.
December to January and June to August: These are the peak travel seasons to Malaysia with a visible spike in tourists coming in.
Getting Around:
Public transportation including buses and taxis are available across Malaysia. There are ferries that run between some islands. Private taxis and buses along with the Light Rail Transit (LRT) system in Kuala Lumpur are popular modes of travel in the city.
Malaysia Tourist Attractions: Best Islands And Mountains
Malaysia is Blessed with Rugged mountains reach dramatically for the sky while their rainforest-clad slopes sweep down to floodplains teeming with forest and all of nature's bounty. Cool highland hideaways roll down to warm, from the clash of history and modernity in glittering Kuala Lumpur, to the rich cultural heritage of Penang, humid mangroves, and the pristine white beaches of Langkawi—Malaysia will not disappoint.
Kuala Lumpur reflects progress yet retains its roots. From historical mosques to lavish malls, there's plenty to see and do in 'KL'. Don't miss out on sampling street food, shopping for bargains and soaking in the unique flavour of the city.
CITY OF KUALA LUMPUR
The heritage hub of Malaysia, the coastal city of Penang is equally befitting for beach bums as it is for culture vultures. Seethe old Chinese mansions built in the 18th and 19th centuries, admire colonial architecture in the UNESCO World Heritage Site, George Town, and feast our eyes on stunning views atop Penang Hill.
THE HABITAT PENANG HILL
Genting Highlands:
The hill resort retreat of Genting Highlands is an entertainment paradise. With hotels, theme parks, museums and a casino, there are plenty of attractions to see, like Ripley's Believe It or Not, Snow World and Sky Venture.
WORLD THEME PARK - GENTING ISLAND MALAYSIA
The beaches of Langkawi are idyllic and inviting, with turquoise waters, swaying palms and its relaxing vibe. But there's more to Langkawi than just its beaches. Underwater World Langkawi, the Langkawi Cable Car and Langkawi Bird Paradise are some of the main attractions here.
BERJAYA LANGKAWI BEACH RESORT
The Perhentian Islands are islands in Besut District, Terengganu, Malaysia. The two main islands are Perhentian Besar and Perhentian Kecil. The small, uninhabited islands of Susu Dara, Serengeh and Rawa lie off Kecil.
Discover Borneo's wildlife on this amazing tour that combines the wildlife safari on the Kinabatangan River and Selingan Turtle Island.
Mountain Kinabalu is a mountain located at the West Coast Division of Sabah, Malaysia. It is protected as Kinabalu Park, a World Heritage Site. Kinabalu is the highest peak in Borneo's Crocker Range and is the highest mountain in the Malay Archipelago as well as the highest mountain in Malaysia.
Pangkor Island lies just off the west coast of Peninsular Malaysia. It's known for beaches like Teluk Nipah, Coral Bay and Pasir Giam, which connects to coral-ringed Giam Island at low tide. Dating back to 1670, the ruined Dutch Fort demonstrates the island's strategic colonial importance. Nearby, the Sacred Rock is inscribed with the Dutch East India Company symbol and a picture of a tiger carrying away a child.
Sipadan Island - The Top Diving Site
Sipadan is the only oceanic island in Malaysia, rising 600 metres from the seabed. It is located in the Celebes Sea off the east coast of Sabah, Malaysia. It was formed by living corals growing on top of an extinct volcanic cone that took thousands of years to develop.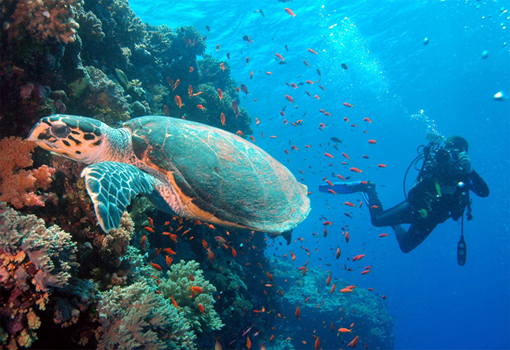 The Mantanani Islands form a small group of three islands off the north-west coast of the state of Sabah, Malaysia, opposite the town of Kota Belud, in northern Borneo. The largest island is Mantanani Besar; the other two are Mantanani Kecil and Lungisan.
Manukan Island is the second largest island in the Tunku Abdul Rahman National Park, Malaysia's first marine national park. It is located in the East Malaysian state of Sabah, just off the coast of Kota Kinabalu and is easily accessible by boat. Manukan is the most popular island with Kota Kinabalu residents.
Malaysia Tourist Attractions: Best Cities, Towns, And Villages
I have shortlisted splendid cities, towns, and villages in Malaysia that you must visit this year for a wonderful time with your loved ones. Check out all of these Malaysia tourist places for the best trip of your life.
Malacca – The City Of Ancient Architecture
George Town – Reeks Of Historic Vibes
Perak – A Plate Full Of Adventure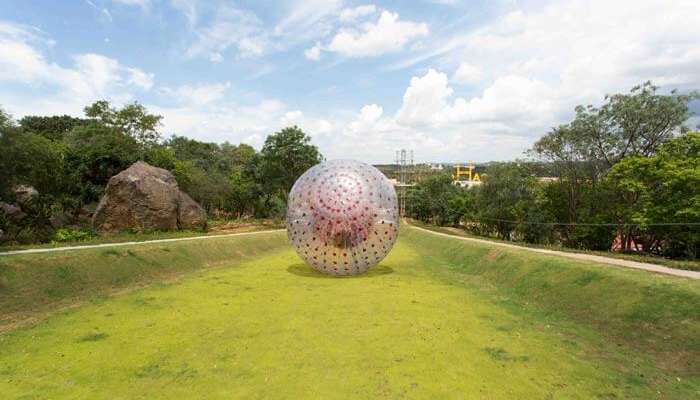 Cameron Highlands – Nature At Its Best
Johor Bahru – Indulge In The Local Cuisine
Klang – Try Out The Herbal Flavors
Alor Setar – The Rice Bowl Of Malaysia
Semporna – Crystal Clear Waters
Putrajaya – The Perfectly Planned City
MUST DO:
Go to the top of the Petronas Twin Towers, Kuala Lumpur:
Thankfully, you don't need to climb stairs to go up Kuala Lumpur's iconic building. The observation deck of the Petronas Twin Towers is on the 86th floor. Tickets are limited so plan to get there ahead of time to snag yours.
Walk across the Langkawi Skybridge, Langkawi:
The 125-metre long Langkawi Skybridge is a serpentine pedestrian bridge at a height of over 700 metres. The bridge culminates at a deck at the peak of Mount Mat Cinchang, which offers absolutely stunning views.
Go hiking in Penang National Park, Penang:
Take a hike, literally! At Penang National Park, set off on a nature trail in the forest. The park is boasts of over 550 species of flora and fauna, ranking it high in biodiversity. Other attractions in Penang National Park include mangrove forests, sandy beaches and a seasonal lake.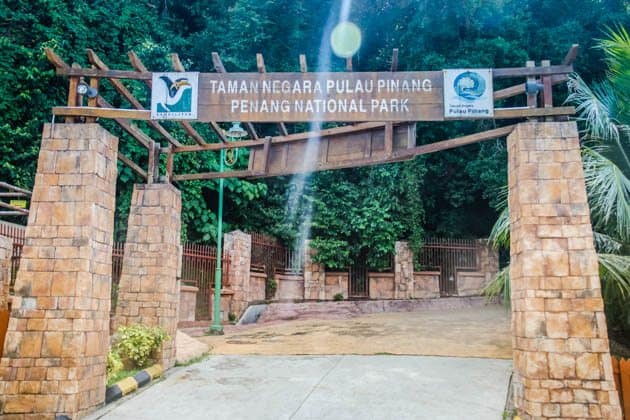 Best places to stay in Malaysia:
Karuna Hill - Spend a night on a working durian farm in the hills of Penang.
Temple Tree Charming resort - on Langkawi that's like a museum of Malaysian architecture.
Terrapuri Heritage Village - Equal parts conservation and restoration museum, and resort in Terengganu.
Legoland Hotel - Offers themed rooms and a giant Lego playground in the lobby.
Mingle Hostel - On-the-ball hostel in Chinatown with bags of atmosphere.
Nomaps - Minimalist flashpackers in Melaka's Chinatown.
D'Lagoon Chalet & Restaurant - Family-run property with a lovely Perhentian Kecil bay to itself.
Tido Penang Hostel - One of George Town's best-designed hostels.
Majestic Hotel - An orchid-filled conservatory is one feature of this classic KL hotel.
Blue Mansion - George Town treasure that wrote the book on how to craft the ideal heritage hotel.
Majestic Malacca - Enjoy regal elegance in one of Malaysia's oldest cities.
Bala's Holiday Chalet -Real deal slice of colonial life in the Cameron Highlands.
WHAT TO EAT:
Roti Canai: Inspired by our very own Indian roti, roti canai is a soft flatbread with a crispy exterior made with flour, water and butter. It can either be eaten as a snack or with a curry.
Mee Goreng Mamak: This is the real deal as far as Malay food goes. Stir fry some yellow noodles, throw in some beef or chicken. Add shrimp, soy sauce, vegetables and eggs. Toss in some chilli and you've got yourself a delicious dish.
Durian: Most people have a love or hate relationship with this spiny green fruit. Considered the 'king of fruits' in the region, its pungent aroma is what turns most people off; so much so that signs can be spotted all over saying 'no durian'! Give it a try if you've got the nose for it!
What to Pack:
Lightweight and breathable cotton clothing that is suitable for tropical climate conditions. Women should carry a cover up for their legs and arms if planning to visit mosques and temples.
An umbrella to shield you both from the sun and the rain. Opt for a foldable one that can fit in your purse or backpack.
The plug points in Malaysia are usually 3-pin rectangular so carry a travel adapter that is compatible with 240V voltage.
Malaysia is a medley of cultures, history and grandeur with a cosmopolitan vibe. Its appeal lies in its simplicity that remains untainted despite its progress. Malaysia has all the makings of a wholesome holiday experience complete with spectacular sights, delectable cuisine and hospitality that's unmatched.
I hope you've enjoyed reading this Malaysia travel blog and it's inspired you to get out and explore the beautiful islands.