PERJANTAI, 02. LOKAKUUTA 2020
Packed with ancient history, sophisticated cities, cultural treasures, fine food and even finer art, Europe has an embarrassment of riches and is a dream for all kinds of travelers. And with landscapes boasting rugged coastlines, rolling country fields and mighty mountains (to name but a few), this is a region that suits road-tripping down to a T. These nine diverse and dynamic countries – all featured in Turisti - Info's Europe's Best Road Trips guide – represent some of the top spots to hit the road in Europe. Discover what makes them so special and kick your trip planning into gear with our recommended road trips.
Few countries can rival Italy's wealth of riches. Its historic cities boast iconic monuments and masterpieces at every turn, its food is imitated the world over and its landscape is a majestic patchwork of snowcapped peaks, plunging coastlines, lakes and remote valleys. And with many thrilling roads to explore, it offers plenty of epic driving.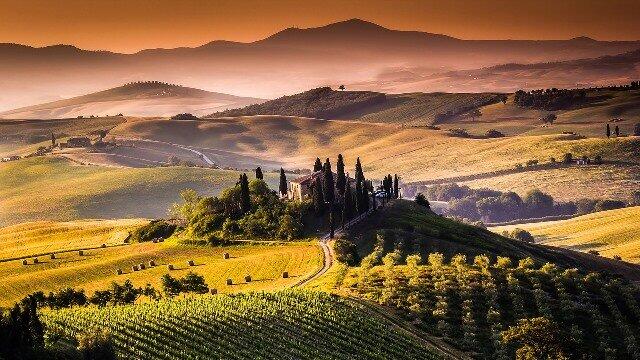 Recommended trip: World Heritage wonders – 14 days, 870 km/540 miles
Start – Rome; finish – Venice
From Rome to Venice, this tour of Unesco World Heritage Sites takes in some of Italy's greatest hits, including the Colosseum and the Leaning Tower of Pisa, and some lesser-known treasures.
​
Iconic monuments, fabulous food, world-class wines – there are so many reasons to plan your very own French voyage. Whether you're planning on cruising the corniches of the French Riviera, getting lost among the snowcapped mountains or tasting your way around Champagne'shallowed vineyards, this is a nation that's full of unforgettable routes that will plunge you straight into France's heart and soul. There's a trip for everyone here: family travelers, history buffs, culinary connoisseurs and outdoor adventurers. Buckle up and bon voyage – you're in for quite a ride.
Recommended trip: Champagne taster – 3 days, 85 km/53 miles
Start – Reims; finish – Le Mesnil-sur-Oger
From musty cellars to vine-striped hillsides, this Champagne adventure whisks you through the heart of the region to explore the world's favorite celebratory tipple. It's time to quaff!
Great Britain overflows with unforgettable experiences and spectacular sights. There's the grandeur of Scotland's mountains, England's quaint villages and country lanes, and the haunting beauty of the Welsh coast. You'll also find wild northern moors, the exquisite university colleges of Oxford and Cambridge, and a string of vibrant cities boasting everything from Georgian architecture to 21st-century art.
Recommended trip: The best of Britain – 21 days, 1815 km/1128 miles
Start and finish – London (via Edinburgh and Cardiff)
Swing through three countries and several millennia of history as you take in a greatest hits parade of Britain's chart-topping sights.
Your main reason for visiting? To experience the Ireland of the postcard – captivating peninsulas, dramatic wildness and undulating hills. Scenery, history, culture, bustling cosmopolitanism and the stillness of village life – you'll visit blockbuster attractions and replicate famous photo ops. But there are plenty of surprises too – and they're all within easy reach of each other.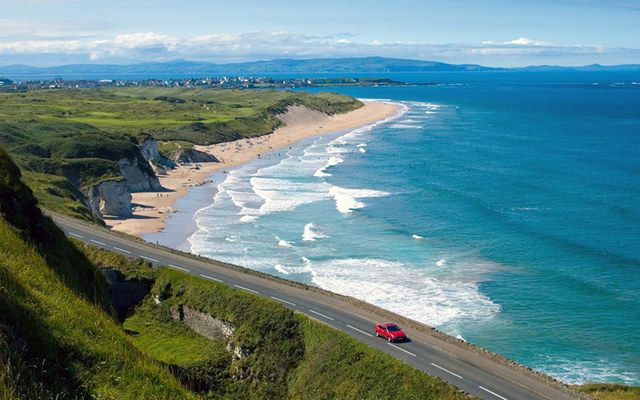 Recommended trip: the long way around – 14 days, 1300 km/807 miles
Start – Dublin; finish – Ardmore
Why go in a straight line when you can perambulate at leisure? This trip explores Ireland's jagged, scenic and spectacular edges; a captivating loop that takes in the whole island.
Spectacular beaches, mountaintop castles, medieval villages, stunning architecture and some of the most celebrated restaurants on the planet –Spain has an allure that few destinations can match. There's much to see and do amid the enchanting landscapes that inspired Picasso and Velàzquez. You can spend your days feasting on seafood in coastal Galican towns, feel the heartbeat of Spain at soul-stirring flamenco shows or hike across the flower-strewn meadows of the mountains. The journeys in this region offer something for everyone: beach lovers, outdoor adventurers, family travelers, music fiends, foodies and those simply wanting to delve into Spain's rich art and history.
Recommended trip: Northern Spain pilgrimage – 5-7 days, 678 km/423 miles
Start – Roncesvalles; finish – Santiago de Compostela
Travel in the footprints of thousands of pilgrims past and present as you journey along the highroads and backroads of the legendary Camino de Santiago pilgrimage trail.
Portugal's mix of the medieval and the maritime makes it a superb place to visit. A turbulent history involving the Moors, Spain and Napoleon has left the interior scattered with walled medieval towns topped by castles, while the pounding Atlantic has sculpted a coast of glorious sandy beaches. The nation's days of exploration and seafaring have created an introspective yet open culture with wide-ranging artistic influences.
The eating and drinking scene here is a highlight, with several wine regions, and restaurants that are redolent with aromas of grilling pork or the freshest of fish. Comparatively short distances mean that you get full value for road trips here: less time behind the wheel means you can take more time to absorb the atmosphere.
Recommended trip: Douro Valley vineyard trails – 5-7 days, 358 km/222 miles
Start – Porto; finish – Miranda do Douro
The Douro is a little drop of heaven. Uncork this region on Porto's doorstep and you'll soon fall head over heels in love with its terraced vineyards, wine estates and soul-stirring vistas.
Grandiose cities, storybook villages, vine-stitched valleys and bucolic landscapes that beg you to toot your horn, leap out of the car and jump for joy – road-tripping in Germany is a mesmerizing kaleidoscope of brilliant landscapes and experiences.
Recommended trip: the Romantic Road – 10 days, 350 km/218 miles
Start – Würzburg; finish – Neuschwanstein & Hohenschwangau Castles
On this trip, you'll experience the Germany of the bedtime storybook – medieval walled towns, gabled townhouses, cobbled squares and crooked streets, all preserved as if time has come to a standstill.
A place of heart-stopping natural beauty and head-spinning efficiency, Switzerland lies in the center of Europe yet exhibits a unique blend of cultures. Dazzling outdoor scenery, such as the ever-admired Alps, pristine lakes, lush meadows and chocolate-box chalets, combines with local traditions, cosmopolitan cities and smooth infrastructure. In short, Switzerland makes it easy for you to dive deep into its heart: distances are manageable and variety is within easy reach. You can be perusing a farmers' market for picnic provisions in the morning, then feasting on them on a mountaintop come lunchtime. At nightfall, try gazing at stars in the night sky from cozy digs or reveling in the cultural offerings of one of Switzerland's urbane cities.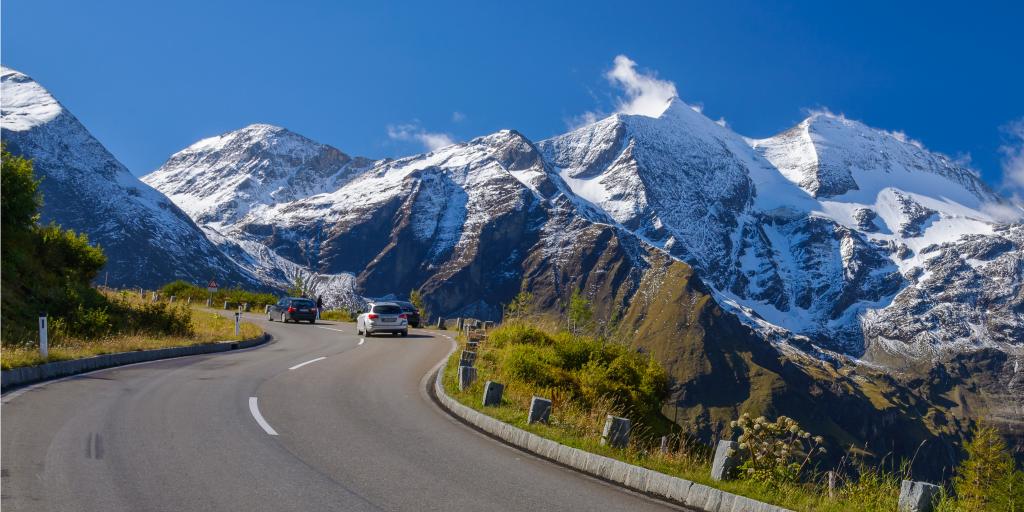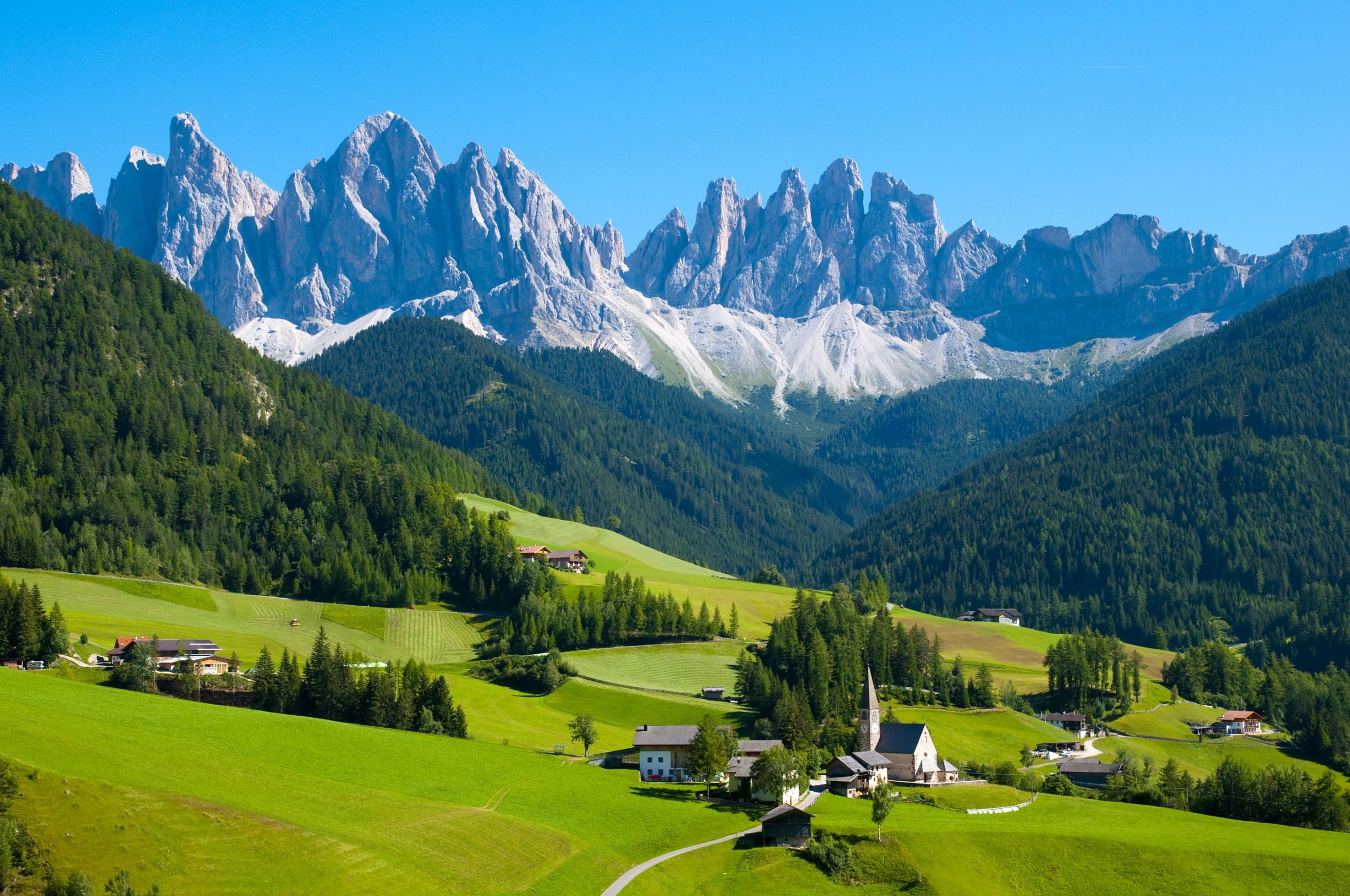 Recommended trip: the Swiss Alps – 7 days, 612 km/382 miles
Start – Arosa; finish – Zermatt
From Arosa to Zermatt, this zigzagging trip is the A to Z of Switzerland's astounding Alpine scenery, with majestic peaks, formidable panoramas, cable-car rides and local charm.
Austria is a road-tripper's fantasy land. Not only are there spectacular backdrops of spellbinding landscapes and storybook architecture, but opportunities abound to get out and experience them. Along these routes, you can scale soaring peaks, ski year-round, raft white-water rapids and pelt down toboggan runs. When you've had enough thrills and spills, Austria's multitude of cultural pursuits span medieval castles to monumental palaces, art-filled museums and magnificent churches. You can taste cheese at Alpine dairies, schnapps at distilleries, and beer and wine in monasteries where they're still made by monks. Or just hop aboard a horse-drawn carriage to clip-clop through cobbled, lamp-lit city streets.
Recommended trip: Grossglockner Road – 5-7 days, 644 km/401 miles
Start – Salzburg; finish – Bregenz
Austria's most exhilarating trip takes you on a wild roller-coaster drive over three legendary Alpine passes and packs in outdoor activities from year-round skiing to windsurfing and white-water rafting.
Dramatic, cascading waterfalls, 11 tight hairpin bends, breathtaking mountain views, vertiginously steep inclines and awe-inspiring glimpses of the twisting route unfolding before your very eyes are what draw thrill-seeking travellers to the Trollstigen route in Norway's Rauma region. Troll's Ladder or Troll's Path in English, the mountain road is studded with strikingly designed viewing platforms offering limitless photographic opportunities – or just the chance to gaze out over the 1,050ft-high Stigfossen waterfall, which motorists also cross on an arched, stone bridge. Some of the best views of all are from the 2,300ft plateau where there's a car park and visitor centre, although the joy of driving the narrow road itself, often lined with rows of jagged stones, is what attracts many.
Starts: At the town of Andalsnes in Rauma – take Country Road 63
Ends: At the village of Valldal in the Norddal Municipality
Despite the popularity of the route – and houses dotting mountain ledges and crags in the most improbable places – it's the powerful sense of isolation in a vast landscape that makes this route feel special. That, and the adrenalin rush from negotiating the generally well-surfaced twists and turns.
Helsinki is not only an interesting city in itself but also a perfect base for road-tripping in Finland. From seaside towns to an epic hunt for Northern Lights in Lapland, Drive to Discover the Lakeland region of Finland. Visiting Lakeland is like taking a trip into the heart of Finnish identity. Roadtrip is one of the best way to visit in Finland including forests, lakes & castles! With a car you can explore the beauty of Lakeland at your own pace.
| | | |
| --- | --- | --- |
| 1. Helsinki to Porvoo | 32 miles | 49 minutes |
| 2. Porvoo to Kouvola | 54 miles | 1 hour 5 minutes |
| 3. Kouvola to Anttola | 74 miles | 1 hour 35 minutes |
| 4. Anttola to Savonlinna | 67 miles | 1 hour 34 minutes |
| 5. Savonlinna to Joutsa | 150 miles | 4 hours |
| 6. Joutsa to Helsinki | 124 miles | 2 hours 12 minutes |
1. Helsinki
Helsinki is a city by the sea with an entire archipelago at its doorstep. The locals love the sea, often packing a picnic basket and heading for one of the many islands just off the coast. The shoreline that wraps around the Kaivopuisto park is the heart of maritime Helsinki. The city offers lots of opportunities to relax and unwind. Many will enjoy a leisurely jog along the shoreline or through the forests of Keskuspuisto, our very own 'central park'. Helsinki is also ideal for cycling, with over 450 miles of bike lanes, and finding a bike to rent or borrow is easy.
Travelers are also encouraged to visit Suomenlinna (Viapori/Sveaborg) fortress, one of the biggest sea fortresses in the world, built on islands off the coast of the city. Suomenlinna is one of the most popular attractions in Finland and listed as a UNESCO Word Heritage site as a unique monument to European military architecture. Before heading out on the road be sure to visit Helsinki's markets. Coffee with a cinnamon bun, doughnut or meat pie at the Market Square or Hakaniemi Market Square is a great way of slowing down and enjoying the city.
2. PORVOO
Porvoo is the second oldest town in Finland. The timeless and unique atmosphere of the Porvoo Old Town is sure to appeal to travelers from all over the world. The cobbled streets are lined with old, doll-house-like houses and on top of the hill a white stone church looks over the river valley. Wonderful in summer, magical during wintertime.
3. KOUVOLA
Kouvola is home to Repovesi National Park. The scenery of Repovesi is made up of vast uninhabited forests, bold steep-faced cliffs and dozens of clear lakes and ponds. Thanks to the varied but always impressive landscape, Repovesi National Park is one of Finland's favorite trekking destinations.

4. ANTTOLA & THE MIKKELI REGION
Anttola is a charming village in the Mikkeli Region with shops, a bakery and an idyllic restaurant in the harbor. The Mikkeli Region is famous for natural attractions including the Astuvansalmi rock paintings in Eistiina, Neitvuori and the Hiidenmaa hiking route, the Luonteri canoeing route and the Orava route in Juva. We also recommend seeing the Puumala archipelago, the home of the Saimaa ringed seal. In addition to this, the Mikkeli region is a dream location for anglers, which provides the opportunity for rapids fishing, guided fishing trips and, of course, relaxed angling on a pier. Lake Saimaa is the largest lake in Finland and the fourth largest natural freshwater lake in Europe.
5. SAVONLINNA
When leaving Anttola, we recommend taking the route from Sulkava to Savonlinna. Along the way (Route 438), you can drive through the beautiful Vilkanharju scenic route and stop by at Holiday Resort Kukkapää for lunch (about 78 miles) Savonlinna is located amidst the thousands of lakes of the labyrinthine Saimaa lake region. In Savonlinna, we recommend you visit the Olavinlinna Castle, and take a sightseeing cruise on a nostalgic steam ship. The Olavinlinna Castle that was established in 1475 to bolster the eastern border defense. The castle has been used for tourist purposes since the 1850s, and an Opera Festival is held there since 1912. To reach Joutsa, we recommend taking a route through Linnansaari National Park, Varkaus & Pieksamaki which offer you many opportunities to stop and take in the scenic Lakeland of Finland.
6. JOUTSAU & LEIVONMÄKI NATIONAL PARK
Joutsau is located in Central Finland which is home to numerous lakes, undulating landscapes, lakes and rapids rich with fish and lakeside cabins, as well as cruises on the large lakes of Päijänne, Keitele and Keurusselkä. Central Finland has four national parks, each with its own unique traits. One such national park is Leivonmäki National Park is located in Joutsau. This park is perfect for family fun with many lakes, eskers that were formed during the Ice Age, as well as many well-established duckboard routes.