TORSTAI, 03. SYYSKUUTA 2020

The Faroe Islands is a self-governing archipelago, part of the Kingdom of Denmark. The forgotten Faroes are just a short flight from the UK, yet they're way off the standard traveller's radar. Adrift in the frothing swells of the north Atlantic, this mysterious 18-piece jigsaw puzzle of islands is at once ancient and very modern. Multicoloured cottages and grass-roofed wooden churches add focus to the grandly stark, treeless moorlands. Timeless networks of cairn-marked footpaths crisscross craggy layer-cake mountains. But even the tiniest once-inaccessible hamlets are now linked by a remarkable series of road-tunnels. And even as you bob around the dramatic fjords on a 70-year-old wooden sloop, your mobile phone is never likely to lose its signal.
The Faroes are a paradise for fell-walkers and ornithologists who accept the pyrotechnically unpredictable climate. Designer-mown by shaggy sheep, fields are blissfully bouncy under-foot. Pastures gleam with the greener-than-green hue of divine billiard tables. Peeping puffins, dive-bombing skuas and wheeling fulmars glide over dizzying chasms. Wave-battered headlands end in plunging cliffs that are as breathtaking as the wild winds that threaten to blow unwary hikers off them. Streymoy is the biggest island of the group, and home to the capital Tórshavn, as well as dramatic scenery galore and the unmissable bird cliffs of Vestmanna. While the Southern Islands aren't quite so dramatic in terms of landscape, islands like Suðuroy and Skúvoy are appealingly low on tourists and high on friendliness.
The proud, stoical Faroese character has been forged from Viking blood, Christian piety, Scandinavian openness and an awe for the humbling nature that's all around. Few communities this small are so alive with art and the Faroes' incredibly vibrant music scene is nothing short of astonishing. So even if the weather proves uncooperative, this self-assured little demi-nation is likely to surprise and delight even the most cynical traveller.
BEST TIME TO VISIT FAROE ISLAND
June through August is the most popular time to visit the Faroe Islands. Not only is the weather warmer, more settled and less wet than during winter, but the days are long, promising 19 hours 45 minutes of daylight on 21 June (the longest day). That means you can spend longer hiking, touring, birdwatching, photographing or whatever takes your fancy. The flip side, off course, is that flights, accommodation, restaurants, ferries and guided activities are busier at this time of year, so it pays to book well in advance to avoid disappointment. If you're an avid birdwatcher, summer is prime time for witnessing the spectacular seabird cities of the Faroe Islands. Bear in mind, though, that some species, including puffins, usually arrive to nest on the islands by early May – so consider an earlier trip if you prefer your birdwatching at a less busy time.
Spring (March through May)
Humidity and temperatures combine to make this season feel moderately cold. Highs range from 49.4°F (9.7°C) and 36.4°F (2.4°C) with warmer temperatures in the later months. Spring is the second busiest for tourism, which makes it a good time for those looking for things to do.
Summer (June through August)
The middle-year months have cold weather with high temperatures that are still jacket weather. June – August is the busiest season for tourism in the Faroe Islands, so lodging and other accommodations may cost more than usual.
Fall (September through November)
Fall daily highs range from 54.6°F (12.6°C) and 38.8°F (3.8°C), which will feel chilly given the humidity and wind. Tourism is fairly slow during these months due to the weather, so hotels may be lower priced.
Winter (December through February)
Weather is far too cold this time of year in the Faroe Islands to be enjoyable for warm weather travelers. The average high during this season is between 43°F (6.1°C) and 32.2°F (0.1°C). These times of year are the slowest with tourists.
GETTING TO FAROE ISLAND
Even though the Faroe Islands are remotely located in the North Atlantic Ocean, reaching the islands is much easier than most people think. The Faroe Islands are only a short flight from mainland Europe!
By Plane - You can fly non-stop to the Faroe Islands from a variety of destinations, such as Copenhagen (Denmark), Paris (France), Reykjavik (Iceland), Edinburgh (Scotland), and Bergen (Norway). There are also seasonal flights from places like Barcelona, the Gran Canary Islands, Mallorca, Crete and Malta. Two airlines fly to the Faroe Islands. These are Atlantic Airways and Scandinavian Airlines. Flights from Reykjavik, Edinburgh and Bergen to the Faroe Islands with Atlantic Airways are only one hour long, and flights from Copenhagen with either Atlantic Airways or Scandinavian Airlines last only two hours. Direct flights from Paris to the Faroe Islands with Atlantic Airways last 2 hours and 45 minutes. There are between two to four direct flights from Copenhagen to the Faroe Islands each day, depending on season.
By Ferry - The Faroe Islands can also be reached by ferry from Iceland and Denmark. Slow travel at its best! This service is operated by Faroese company, Smyril Line.
GETTING AROUND FAROE ISLAND
BY VEHICLE - Exploring the Faroe Islands' beautiful landscapes by car, campervan, bus or motorcycle is a popular way to get around. It's easy, flexible and you can decide your own pace – just like a true Faroese. Most islands are connected by an excellent infrastructure of roads, bridges and subsea tunnels, making it effortless to get around. For example, you can take in the majestic view of Múlafossur waterfall in Gásadalur, explore the breathtaking gorge in Gjógv and hike out to the Kallurin lighthouse on Kalsoy all in one day – and even make it back in time for a lamb roast dinner in Tórshavn.
CAR RENTAL - There are several car rental agencies in the Faroe Islands. Cars can be booked through the rental agencies' websites, a travel agent, or directly upon arrival at the airport in Vágar. Many types of cars are available, from small family cars to powerful SUVs. The cars can easily be picked up and dropped off at the airport. Notice that some of the car rental companies are located at the airport and some are not. Some offer pick-ups and drop-offs at the airport and some do not.
PUBLIC BUS & FERRY - Public transport around the islands is efficient and wallet-friendly as ferries are government-subsidized and can cost as little as EUR 2.02. If you purchase multi-day Travel Cards (EUR67.02 for 4 days), they can be used on all buses and ferries, with the exception of the one to Mykines. Additionally, you can catch a bus that travels around Tórshavn, including to the historic village of Kirjubøur. If you have the time to travel according to the pace of the timetables, you won't need to rent a car or book a bus tour.
HELICOPTER - If taking a helicopter ride is on your must-do list, the Faroe Islands might be the best place to finally cross it off. Not only are the views wonderful, but helicopter travel is subsidized by the government so that locals can live on some of the archipelago's more remote islands. For tourists, this means you can take a helicopter trip between islands for around EUR 16.80. The helicopter subsidy is a community initiative, so it is expected that tourists will only take advantage of it for a one-way trip (travelling the other way with a ferry).
WHERE TO STAY IN FAROE ISLAND
Boasting accommodation with a balcony, Boat house in Hósvik is set in Hósvík. This beachfront property offers access to a patio and free WiFi. This apartment with lake views has parquet floors, 2 bedrooms and 1 bathroom with a shower and a hairdryer. There is a seating area, a dining area and a kitchen complete with a dishwasher, a fridge and an oven. Speaking Danish and English, staff will be happy to provide guests with practical information on the area at the reception.
Hotel Hafnia is in Torshavn's Old Town, right on the main street, Áarvegur. It offers free in-room Wi-Fi. Guest rooms feature a minibar, tea/coffee facilities and a private bathroom with shower. All are equipped with satellite TV, and some include a seating area and free sauna access. Hafnia Restaurant serves international cuisine as well as seafood and other specialities from the Faroe Islands. The popular breakfast buffet includes locally sourced ingredients. Bagels, salads and home-baked items are available at Kafe Kaspar. The airport shuttle stops right outside Hafnia Hotel, and the surrounding streets have shops and restaurants. Staff is happy to provide information on nearby sights and activities.
Lokk-Inn Apartments 13a is set in Norðdepil. Guests benefit from private parking available on site and free WiFi. Lokk-Inn Apartments offer 1-2-3 bedrooms apartments, all with flat-screen TV, an equipped kitchen with a dishwasher and a microwave, a washing machine, and 1 bathroom with a shower. A terrace is available on site and hiking can be enjoyed within close proximity of the apartment.
Hilton Garden Inn Faroe Islands
Hilton Garden Inn Faroe Islands has a restaurant, fitness centre, a bar and shared lounge in Tórshavn. The hotel features mountain views, a terrace and a 24-hour front desk. All rooms are fitted with air conditioning, a flat-screen TV with cable channels, a fridge, a kettle, a shower, a hairdryer and a desk. At the hotel the rooms come with a wardrobe and a private bathroom. Guests at Hilton Garden Inn Faroe Islands can enjoy a continental breakfast. Guests can rent a bike to explore the area, use the business centre, or read the newspapers available on site.
2 Tildugøta / Djóna í Geil gøta 34 is located in Tórshavn and offers a terrace. This apartment provides free private parking, luggage storage space and free WiFi. The apartment features 2 bedrooms, a flat-screen TV with cable channels, an equipped kitchen with a dishwasher and a fridge, a washing machine, and 1 bathroom with a shower. For added convenience, the property can provide towels and bed linen for an extra charge.
Idyllic house near river and ocean
This traditional farm house in Leynar, built in 1865 and overlooks the Atlantic and Leynar River. Vágar Airport is 25 minutes' drive away, while Tórshavn is 20 minute's drive away. The kitchen comes with an oven, coffee machine, kitchenware and a dining table. A washing machine and tumble dryer are also included. Towels and bed linen are available in this self-catering accommodation. Other facilities at Idyllic house near river and ocean include a sauna and a private garden.
Offering free WiFi and mountain views, Cottage in Saksun is an accommodation set in Saksun. Featuring free private parking, the holiday home is in an area where guests can engage in activities such as hiking and diving. The holiday home includes 3 bedrooms, 1 bathroom with a shower, a seating area, and a kitchen with a fridge.
Guestrooms close to airport
Situated in Sørvágur, Guestrooms 10 minute walk from airport features accommodation with free WiFi and free private parking. Units are fitted with a kitchen with a dining area, and a shared bathroom with free toiletries and shower. A dishwasher, a microwave and fridge are also available, as well as a kettle and a coffee machine. Guests at the homestay can enjoy a buffet breakfast. If you would like to discover the area, hiking is possible in the surroundings.
Tórshavn Apartment - In The Center
Tórshavn Apartment - In The Center has garden views, free WiFi and free private parking, situated in Tórshavn. Each unit features a fully equipped kitchen with a microwave, a seating area with a sofa, a flat-screen TV, a washing machine, and a private bathroom with shower and a hairdryer. A fridge, an oven and stovetop are also available, as well as a kettle and a coffee machine. Guests at the apartment can enjoy hiking nearby, or make the most of the garden.
3 storey, 5 bedroom, 3 bathroom house in the center of Tórshavn
Offering free WiFi and garden views, 3 storey, 5 bedroom, 3 bathroom house in the center of Tórshavn is an accommodation set in Tórshavn. This villa has a garden and free private parking. The villa features 5 bedrooms, a flat-screen TV with satellite channels, an equipped kitchen with a dishwasher and a fridge, a washing machine, and 3 bathrooms with a bidet.
PLACES TO VISIT & THINGS TO DO IN FAROE ISLAND
The Faroe Islands boasts isolated villages and dramatic mountains. This out-of-the-way place gives travellers solitude in unparalleled surroundings. Here are the list of the best attractions in the Faroe Islands.
The village, Gasadalur, was until the year 2004 totally isolated from the rest of the world. Thanks to a nice tunnel, you can now easily access one of the most spectacular waterfalls in the world. The waterfall in Gásadalur empties 60m (200ft) directly from the clifftop into the ocean leaving visitors with an immense feeling of losing their breath. You will find Múlafossur Waterfall on Vagar Island.
The lake above the ocean attracts travellers from around the world. They come to this overwhelmingly beautiful sight to soak in one of nature's great wonders. Standing here is a truly unique experience. When you are at the cliff's edge, the whole scenery turns into an optical illusion as the lake seems to be elevated much higher from the sea than it in fact is. A mesmerising feat of nature. You will find Trælanípan also known as Slave Cliff near the only airport in the Faroe Islands on the island Vagar. In order to get to Trælanípa, you will hike for one hour. The hike is an easy one. There is almost no elevation along the route. You will get to a gentle slope just before reaching the destination.
Only a short hike from the stunning Trælanípa, you will find Bøssdalafossur Waterfall. Perched atop the cliff you will see water from Lake Sorvagsvatn, also known as Lake Leitisvatn, dropping straight into the Atlantic Ocean. This is the perfect attraction for those yearning for seaside. You will have a great view of the sea from Bøsdalafossur.
When you are at Bøsdalafossur make sure to walk a couple of hundred metres north along the coastline to the nearby rocky gorge. Here you will see Geituskorardrangur – a towering sea stack. This iconic vertical sea wall rises 116 metres out of the ocean. There are great opportunities to sit down on the rocky ground and simply enjoy the sight. Expect to see lots of birds flying above your head and also underneath you. You will have a blast watching the sea stretching endlessly across the horizon. When the wind is howling, everything gets more moody. You will hear the waves roaring when crashing agains the black basalt.
Just a one hour drive from the capital Tórshavn, you will be tucked between lush fields and soaring peaks in Saksun. The landscape in Saksun is extremely majestic. You will see turf-roofed houses, the iconic and beautiful old church, and the sandy lagoon. Saksun is one of the most isolated settlements in the Faroe Islands. You will love the silence and the calmness of this spectacular place.
The magnificent boat tours to the wild Vestmanna bird cliffs of northwestern Streymoy are probably the highlight of a visit to the Faroe Islands. When the weather's fine, you sail from Vestmanna along the west coast of Streymoy to towering cliffs and sea stacks that teem with fulmars, kittiwakes, guillemots, razorbills and, occasionally, puffins.
The excellent Føroya Fornminnissavn is split between two sites in the Hoyvík suburb, 3km north of centre. The main site at Brekkutún 6 beautifully displays Faroese artefacts from the Viking Age to the 19th-century with helpfully illustrative photos and notes. In the downstairs treasure room, the 15th-century Kirkjubøur pew-ends include a much-photographed carving of the Virgin Mary meeting Elisabeth (mother of John the Baptist). With their halos entwined, the saintly ladies appear to be snogging! At a wonderfully peaceful second site (on Kúrdalsvegur) is a superbly preserved 1920s farmstead complete with bell telephone, chuntering grandfather clock, and a full set of turf-roofed outhouses. It's all the more delightful due to its bucolic setting on a low grassy bluff lush with juicy marsh marigolds. It feels a world away from the city yet it's just 300m off major Hvítanesvegur where red buses Nos 2 and 3 drop you off.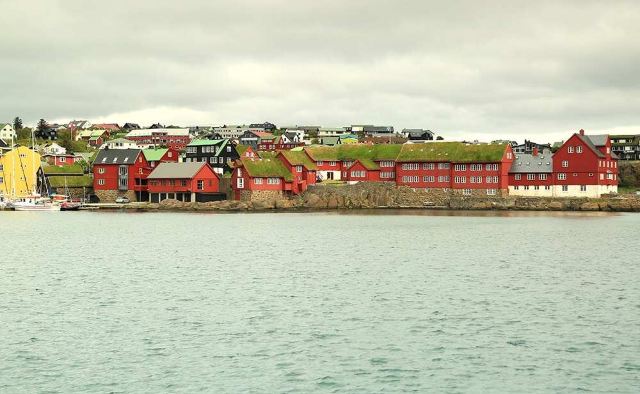 This is one of the Faroe Islands' true wonders. Standing on the edge overlooking the sheer cliff is a must-see experience for all travellers. You will find Kallur Lighthouse on the island Kalsoy. You will get the best view of both the lighthouse and the sheer cliff Borgarin when walking on the ridge along a grass path. This short walk from the lighthouse is not for the faint-hearted. There are 200 metres perpendicular rocky cliffs to both sides.
The excellent Føroya Fornminnissavn (Historical Museum) is split between two sites in the Hoyvík suburb, 3km(1.86mi) north of central Tórshavn. The main site (Brekkutún 6) beautifully displays Faroese artefacts from the Viking Age to the 19th-century with helpfully illustrative photos and notes. In the downstairs treasure room, the 15th-century Kirkjubøur pew-ends include a much-photographed carving of the Virgin Mary meeting Elisabeth (mother of John the Baptist). At a wonderfully peaceful second site (Kúrdalsvegur) is a superbly preserved 1920s farmstead complete with bell telephone, chuntering grandfather clock, and a full set of turf-roofed outhouses. It's all the more delightful due to its bucolic setting on a low grassy bluff lush with juicy marsh marigolds.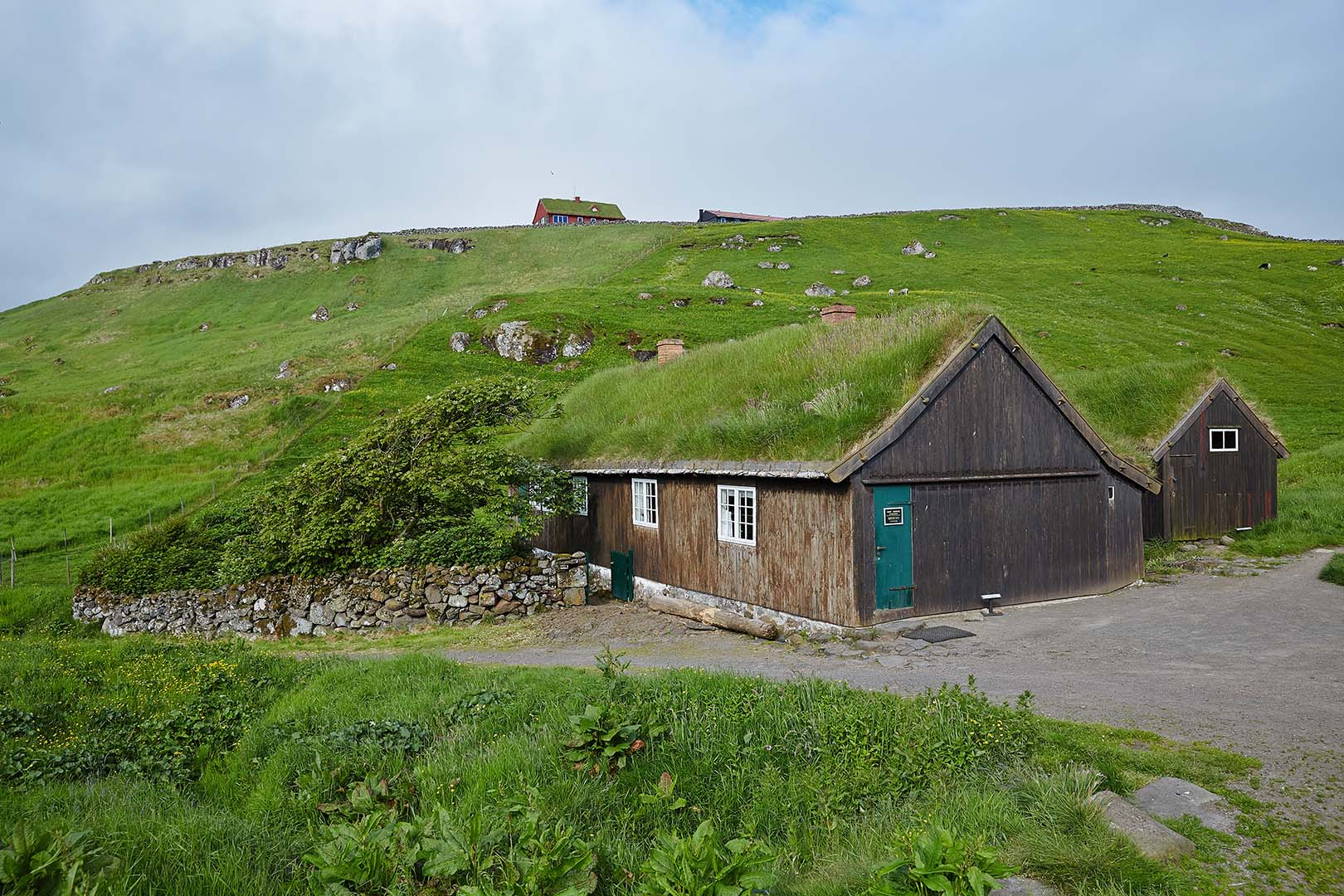 Only a short drive from Hvíthamar above Funningur you will find the remote village Gjógv. The multi-coloured houses, the 200-metre gorge and the spectacular view to the north makes Gjógv a favourite destination among travellers. Make sure to hike to the cleft in Gjógv where you will get amazing photos of the stunning scenery. In order to get to the end of the gorge, you will walk for only five minutes. You will walk next to the edge but do not worry as there is a fence all the way to the end. You can also take the concrete stairs and enter the gorge itself. During windy days in winter, you can experience rising waves and surf in the gorge.
Kirkjubøur was the episcopal centre of the island in medieval times. Today it's just a scattering of chalet-like wood-and-stone houses. St Olav's Church, built in 1111, was dedicated to the king who had formulated Norway's Christian code during the previous century; the ruins of Magnus Cathedral are hidden behind it. Roykstovan is a 900-year-old farmhouse with a turf roof, the timber for which came unintentionally from Norway. The ship that was carrying it to another destination sank, and its cargo was washed up at this natural collection point by the Gulf Stream. The building has been occupied by 18 generations of the same Faroese family, and the farmhouse museum is usually open daily in the summer.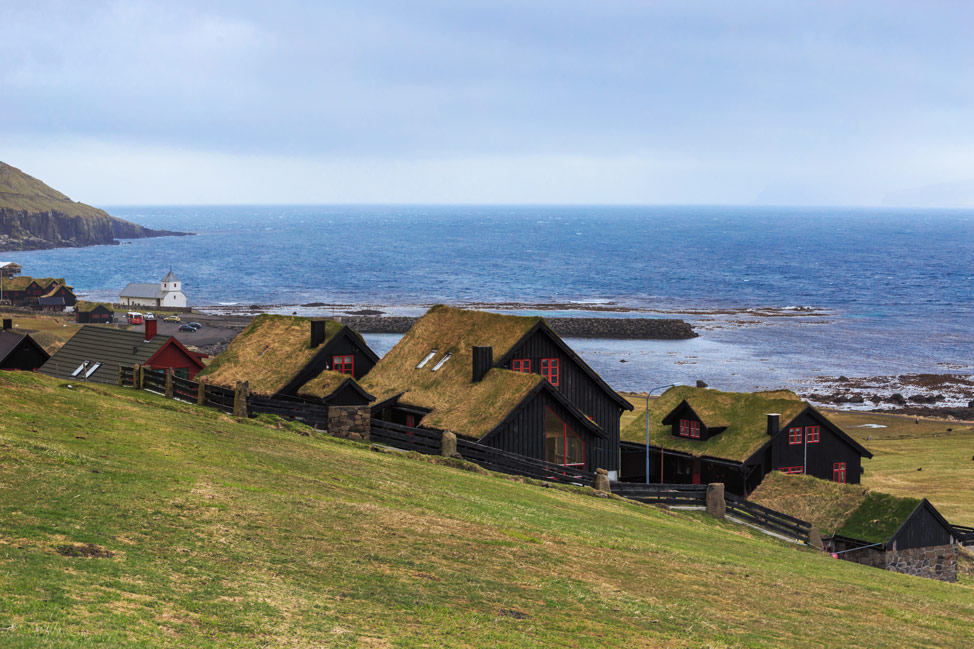 Viðarlundin, a wonderfully wild park where trees and sculptures mingle, leads to the bright and airy Listasavn Føroya. Its excellent collection of Faroese modern and contemporary art includes moving, death-haunted canvasses by the great Sámal Joensen-Mikines, allegorical cartoons by William Heinesen and Tita Vinther's entertainingly woolly Rain.
On Nólsoy Island, carless Nólsoy village isn't especially picturesque but makes a strikingly peaceful contrast to bustling Tórshavn, whose Tinganes peninsula looks especially picturesque as you pass by on the ferry Ritan , 20 minutes, three to five daily). The village celebrates a big Ovastevnu festival in mid-August.
The city's tiny but charming historical core is Tinganes, a little peninsula delightfully jumbled with pretty turf-roofed cottages and historic red-painted stone-and-timber buildings. Most date from after the devastating 1673 fire. Guides can explain the history of each structure but random strolling is enough for most visitors.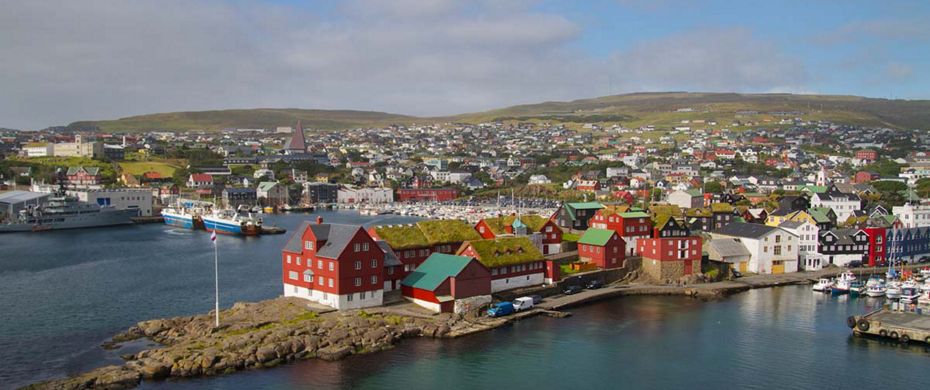 Beyond the desert of asphalt that surrounds the modern transport terminal lie the turf-softened bastions of the ruined Skansin Fort. It's topped by a little lighthouse and four 18th-century cannons. Although rather underwhelming, a five-minute visit is justified by the patchily attractive views.
Around an hour's walk from Nólsoy village, a storm petrel colony is claimed to be the world's biggest. They're best observed at dusk. Guided bird tours including basic accommodation are organised through the village hostel-café Kaffistovan.
Moored in the harbour are two beautiful antique wooden sloops, Westward Ho and Norðlýsið . On summer Tuesdays and Thursdays the Norðlýsið offers fishing trips and three hour cruises.
The isolated village Tjørnuvík is nestled in a steep valley. Make sure to take a stroll on the small local beach and to enjoy the fantastic view of Risin og Kellingin sea stacks, the Giant and his Wife. Tjørnuvík is on the island Streymoy. If you walk for 15 minutes towards the hillside away from the village then you will be rewarded with a panoramic view of the village. This is a really great place to just soak in the serenity and quietness that this village gives you.
This modern, architecturally interesting cultural centre has a turf roof and a mini-Stonehenge in the carpark. It frequently houses concerts, plays, exhibitions and conferences. There's a pleasant cafeteria.
The church Havnarkirkja has a distinctive clock tower that peeps above a photogenic row of colourful row of old wharf buildings (Undir Bryggjubakka).
​
This tremendous spot overlooking the Funningsfjørður fjord is only a 10 minutes' walk uphill from the mountain pass Gjáarskarð. You will have a great aerial view of the fjord and the jagged mountain peaks. Hvíthamar is an easy to reach and enchanting experience. The winter view from this place is something truly special as the snowy mountains will make your experience truly magical. Snow is never a guarantee as the weather is ever changeable. But if you visit between November to March the nearby mountain peaks will most likely to be covered with snow. You will also have a stunning view to the north when standing on Hvíthamar. Most of the time there will be a fresh wind here adding an extra layer of natural quality to this easy accessible viewpoint.
Ásmundarstakkur sea stack is amazing. In order to experience Ásmundarstakkur, you will take the ferry Smyril from Tórshavn to the southernmost island Suðuroy. The ferry to Suðuroy takes two hours. From the northernmost village on the island of Suðuroy, you will head west to discover this absolutely fantastic coastline and sea stack. If you dare, you can also cross a wooden bridge that hangs a few hundred meters above sea level to get out the Rituskor cleft. From Rituskor, you will have a great view of Ásmundarstakkur. The scenery on the westcoast of Suðuroy is a much appreciated attractions by the locals.
If you want to see tens of thousands of birds flying above you, then a boat trip to Vestmanna Sea Cliffs is a must. You will sail north along the coastline, and when you reach the bird cliffs, you might sail through some of the gorges, weather permitting. The boat to the bird cliffs departs from the village Vestmanna on the island Streymoy regularly from April and until late September. There are tours made in the morning as well as in the afternoon.
WHERE TO EAT IN FAROE ISLAND
Frank Sinatra's mellow crooning caresses the Chianti-bottle candle-lamps in this cosy little Italian eatery. Toscana specialises in creative meat dishes with tastebud-tickling sauces and super rich pastas that approach heavenly perfection. Portions are generous: our steak-and-gorgonzola spaghetti contained nearly a whole cow. Bookings advised.
The city's most atmospheric café pub is the hub of Tórshavn's raucous live scene at weekends. They serve a good range of brews and several great-value bar meals. The recommended if misnamed 'Tortilla' is actually a filling burrito-and-salad plate.
The highly esteemed chef flambées steaks in cognac and poaches salmon in Riesling. The somewhat staid décor comes much more to life in the evening candlelight.
A notionally nautical theme puts the atmosphere slightly beyond that of a typical pub, but the real attraction is a superb-value lunch buffet.
Creditable food and good harbour views undermined by simpering muzak and a slight lack of atmosphere.
The capital's most appealing sit-down pizzeria serves beer though it's not on the menu.
WHERE TO SHOP IN FAROE ISLAND
Several shops sell souvenirs from knitwear to cuddly puffin toys. Andreas í Vágsbotni also stocks T-shirts and costumed dolls.
Sirri produces elegant designer garments from organic, dye-free wool and local sheepskins.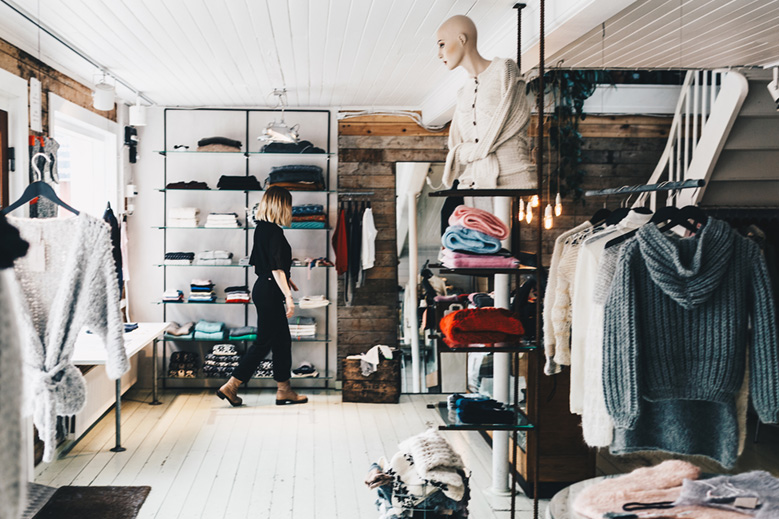 For supermarkets, Miklagarður is the best-stocked, though other supermarkets are marginally cheaper.
Listir sells glass and woollen craftwork.
The only liquor store is Rúsdrekkasøla.