Longyearbyen is a small coal-mining town on Spitsbergen Island, in Norway's Svalbard archipelago. This Arctic town is known for its views of the Northern Lights. The modern Svalbard Museum chronicles the region's natural and cultural history. It includes a stuffed polar bear. Live bears can occasionally be seen in the area. The North Pole Expeditions Museum recounts early efforts to reach the pole by air.
GETTING TO LONGYEARBYEN
Svalbard Airport Longyear (LYR ) is the only major airport on Svalbard. It services Scandinavian Airlines flights to Tromso most days all year around, and 6 services per week direct to Oslo Airport Gardermoen in the summer high season. The budget airline Norweigian ( Norwegian Air Shuttle) offers 3 flights per week from Oslo to Longyearbyen for about 700 kr. There is the possibility of chartered services to other bases on Svalbard, but these are generally reserved for scientists and those travelling on expeditions to the North Pole. Sightseeing by plane or helicopter is not allowed under the environmental laws. The airport is fully equipped with a restaurant and a souvenir shop. Despite its small size, it is operated in the same way as other Norwegian state-run airports with full security checks and passport control. Svalbard is officially outside the Schengen Area. The Norwegian government has imposed identity checks on individuals wishing to enter and leave Svalbard, with the border between Svalbard and the rest of Norway being treated as an external Schengen border. A Schengen visa must be multiple entry to for the return through Norway, or other Schengen country, for cruise passengers continuing for example to Iceland. Airport shuttle buses connect with all flights arriving and departing at the airport. Taxis are also available.
GETTING AROUND LONGYEARBYEN
There is no public transportation aside from the airport shuttle bus. Walking is a viable option, although rather tedious if you need to move around outside the centre, especially when the weather is bad. Taxi services are available, at a price. Alternatively, most of the hotels and hostels, and some of the tour operators, offer bike rentals. Car rentals are available at the airport (Arctic Autorent) and in the town center (Svalbard Auto), but vehicle inventory is very limited, so reservations are recommended. Visitors who leave the town center without a guide should be aware that polar bears can be seen anywhere on the islands at any time of year. Leaving the central area of Longyearbyen without a hunting rifle is not recommended. Rifles can be rented from several places in the town, or alternatively, a guide can be hired for expeditions.
WHERE TO STAY IN LONGYEARBYEN
Radisson Blu Polar Hotel, Spitsbergen
Featuring open-air hot tubs on the common terrace, Radisson Blu Polar Hotel is the northernmost full-service hotel in the world, located in Longyearbyen. Whether you are dining in the hotel restaurant or outdoors, you can enjoy impressive panoramic fjord views with your meal or drink. All rooms at Radisson Blu Polar Hotel, Spitsbergen have a minibar or fridge, a TV and a work desk. Some rooms include a Nespresso coffee machine. Arctic specialities and international dishes are served at Restaurant Nansen, while drinks and lighter meals are available at Barentz Pub & Spiseri. A popular buffet breakfast is served every morning. During summer, staff can help arrange activities like cruises, trekking and kayaking. During winter, guests can enjoy dog sledding and glacier excursions. Guests can also unwind in the on-site sauna. The Svalbard Museum is 1 km away. Svalbard Airport is 3 km from the hotel.
This hotel is situated on the island of Spitsbergen, in Norway's Arctic Archipelago, Svalbard. It offers stunning views, free WiFi and free afternoon treats. Access to a relaxation area is also free. Adventfjorden and Hiortfjellet Mountain views can be enjoyed from Funken Lodge's restaurant. It serves a variety of French-inspired dishes and typical Arctic specialities. The cosy fireplace lounge offers another pleasant setting to relax with a drink or snack. Modern décor, along with a minibar, TV and work desk, are featured in each Funken Lodge guest room. A fitness centre is also available on site. Hotel staff will gladly recommend area attractions and activities, such as hiking and snowmobile safaris.
Set in the Skjæringa area of Longyearbyen, Mary-Ann's Polarrigg is built with old rigs. Central Longyearbyen is a 4-minute walk away and the airport bus stops right in front of the hotel. Guests can choose between private and shared bathroom facilities. All rooms feature a desk and some also have a sofa. Guests have access to a shared kitchen. The on-site restaurant Vinterhagen Restaurant serves Arctic inspired dishes. Drinks can be enjoyed at Peisen Bar. Breakfast is served each morning at the Shang Po-lar dining room. Relaxation options include a spa with sauna and a common dining area and TV room. WiFi access is available throughout the property. Mary-Ann's Polarrigg's staff can arrange snowmobile safaris with the possibility to see polar bears. Other popular activities include dog sledding, skiing and ice cave trips.
Svalbard Hotell | Polfareren
Centrally located in Longyearbyen, Svalbard Hotell Polfareren offers 24-hour reception, free WiFi internet access, a terrace and modern rooms with flat-screen TVs. A tour desk, snowmobile safaris and dog sledding are offered on site. Spread over multiple buildings, Svalbard Hotell offers guest room accommodation or self-catering apartments with a well-equipped kitchen and a washing machine. Free tea/coffee and internet computers are available in the lobby. The hotel's Polfareren Restaurant offers a menu of Nordic, French and Asian inspired dishes. Beers from Svalbard Brewery and wine can be ordered from the wine bar. Free private parking spaces are provided on site. Svalbard Airport is 5 km away, and a shuttle bus stops right by the hotel.
Svalbard Hotell | The Vault
Located in Longyearbyen, 800 m from Svalbard Church, Svalbard Hotell | The Vault provides accommodation with a bar, free private parking, a shared lounge and a terrace. This 3-star hotel offers ticket service and luggage storage space. The accommodation offers a 24-hour front desk, airport transfers, a tour desk and free WiFi throughout the property. All units at the hotel are equipped with a seating area, a flat-screen TV with cable channels and a private bathroom with a hairdryer and a shower. A continental breakfast is available daily at Svalbard Hotell | The Vault. Guests at the accommodation will be able to enjoy activities in and around Longyearbyen, like skiing and cycling. Svalbard Museum is 1 km from Svalbard Hotell | The Vault.
Gjestehuset 102 offers accommodation in Longyearbyen. Guests at this small hostel can buy snacks and drinks. You can rent bicycles, and explore the town centre which is located about 2.5 km away. The basic rooms have shared bathrooms facilities and guests have access to a shared kitchen with a fridge on the second floor. Svalbard Museum is 2.5 km, Nordenskiöld Land National Park is 35 km away and Svalbard Church is 1.9 km away. There is a restaurant located across the street.
This guest house offers budget accommodation on the Arctic Ocean island of Svalbard. Communal facilities include a kitchen and TV lounge. Snowmobile safaris, dog sledding and glacier walks can be arranged. At Coal Miners' Cabins, guest accommodations are located in annex buildings. Each have access to shared bathrooms and a common living room. Some options include mountain views or a kitchenette. WiFi access, guest computers and a snack shop are offered at reception in the main building. There is also a resturant and a shared laundry room available. Coal Miners' Cabins is a 20-minute walk from Longyearbyen town centre. Longyearbyen Airport is 6 km away.
Centrally located in Longyearbyen, Basecamp Hotel is a traditional trapper's lodge-style property just 15 minutes' drive from Longyearbyen Airport. The airport bus stops right outside. The hotel offers individually decorated rooms with driftwood furniture, fur rugs and free WiFi. Guests can enjoy a drink in the hotel pub, borrow a book in the lobby and soak in the atmosphere of staying in the Arctic Circle. The Cognac Attic has a TV and a glass ceiling, which allows guests to view the famous midnight sun or Northern Lights from the comfort of the hotel.
Haugen Pensjonat Svalbard
Situated in Longyearbyen, within 1.3 km of Svalbard Church, Haugen Pensjonat Svalbard offers accommodation with free WiFi. Built in 1985, the property is within 2.1 km of Svalbard Museum. Guests can enjoy mountain views. All guest rooms at the guest house come with a seating area. Certain rooms also offer a kitchen with a dishwasher and an oven.
Situated 1.3 km from Svalbard Church, Svalbard Hotell | Lodge features accommodation with a restaurant, a bar and a 24-hour front desk for your convenience. Free WiFi is featured throughout the property. Each unit features a fully equipped kitchen with a dishwasher, a seating area with a sofa, a flat-screen TV, a washing machine, and a private bathroom with bath or shower and a hairdryer. A fridge, an oven and stovetop are also available, as well as a kettle and a coffee machine. A continental breakfast is available each morning at the apartment. Svalbard Hotell | Lodge offers a sun terrace. Ski storage space is available on site and both skiing and cycling can be enjoyed within close proximity of the accommodation. Svalbard Museum is 1.3 km from Svalbard Hotell | Lodge, while Nordenskiöld Land National Park is 19 km from the property.
PLACES TO GO & THINGS TO DO IN LONGYEARBYEN
This small museum teaches you about the history, geology, and wildlife of Svalbard. Learn about climate change, the animals that call Svalbard home, and the local history of Longyearbyen and nearby settlements. If you only have time to visit one museum while in Svalbard, you must visit this one.
NORTH POLE EXPEDITION MUSEUM
This fascinating private museum houses a stunning collection of artefacts, original newspapers and other documents relating to the history of polar exploration. There's intriguing archive footage and labels are in English – you could easily spend a couple of hours here reliving some of the Arctic's most stirring tales. It's across the road from the back side of the Svalbard Museum, down near the waterfront.
Housing 2.5 billion seeds, this vault is the world's safety net in case of global disaster. Almost 1 million different types of seeds are safely stored beneath the permafrost of Svalbard. Visitors are not permitted inside of the Seed Vault, however, you can take a photo of the outside.
SEE HOW MANY POLAR BEARS YOU CAN FIND
It's rare to see a polar bear in Longyearbyen, although it does occasionally happen. However, there are still a few places where you can spot a polar bear, whether it's graffiti, on signs, or as a work of art. You can find polar statues on the side of the road. You can even find polar bear graffiti in town.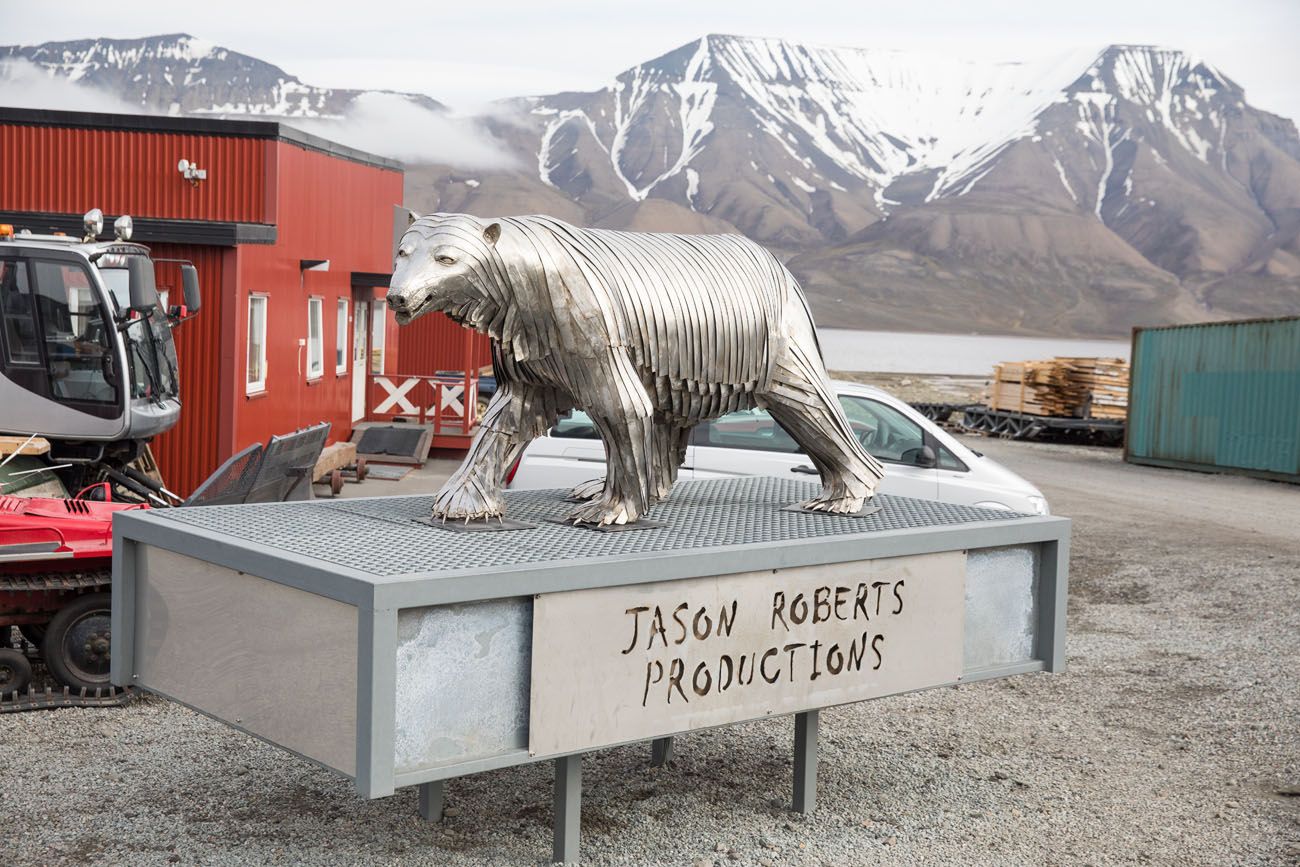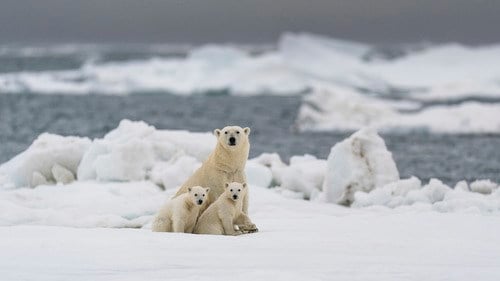 The wooden Svalbard Kirke was first built in the 1920s but later rebuilt after being destroyed in the German invasion of WWII. It's a largely modern affair, although the mural behind the altar has an appealing simplicity. The church claims, with no apparent danger of contradiction, to be the world's northernmost church. It's usually left open, but services take place at 11am on Sunday and 7pm on Tuesday.
Having opened for business in 2015, Svalbard's very own brewery makes the very quaffable Spitsbergen IPA, Spitsbergen Pilsener and Spitsbergen Pale Ale – 16% of the water used in making their beers comes from the Bogerbreen glacier. They also offer 90-minute guided tours of their operations with free tastings thrown in. Advance reservations are essential and can be made through the touist office.
Gallery Svalbard is Longyearbyen's art gallery and arts and crafts center. It is located in Nybyen, a small settlement just south of Longyearbyen, about a 10-minute walk from the center of town.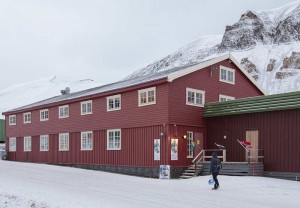 So this technically is not in Longyearbyen, but if you want a bird's eye view of town and like the idea of hiking, put Plåtafjellet on your list. You will need to hire a guide, since you are leaving Longyearbyen and heading out into polar bear territory. It takes about 3 hours round trip and what a view!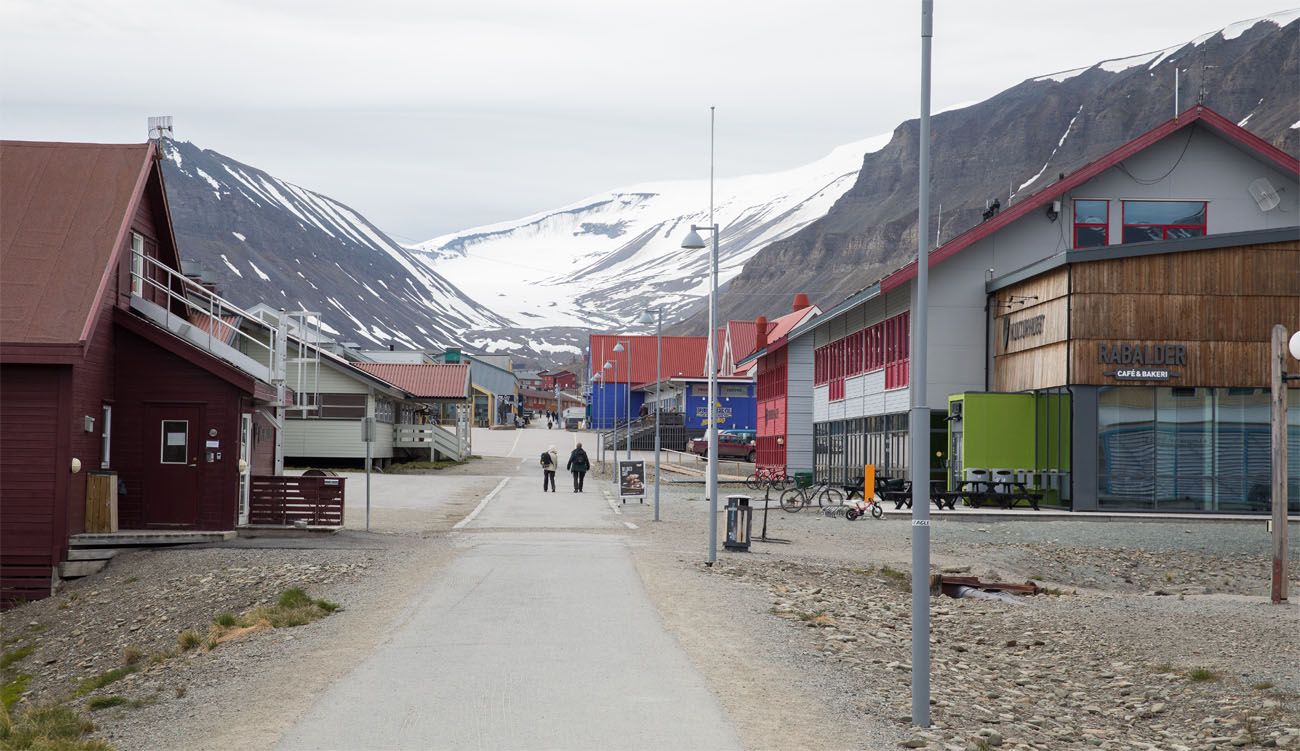 This gallery of stunning Svalbard photos by Ole Jørgen Liodden and Roy Mangersnes is small but filled with utterly unforgettable images. A book that contains most of the displayed images, Svalbard Exposed, is sold here, and the two photographers run photo expeditions in Svalbard and elsewhere.
Some 50m south of Svalbard Kirke stand five weathered wooden steps, all alone, and a sign, 'Sykhustrappa' (Hospital Stairs). This is all that remains of Longyearbyen's first hospital and the steps have a special significance for the town's residents. Traditionally, the Sunfest that dispels the winter darkness begins once the first of the sun's rays touches the forehead of someone standing on the top step.
Southwest of the town centre lies a haunting little graveyard with simple white, wooden crosses. It dates from the early 20th century and includes the bodies of seven young men who were struck down by the Spanish flu in October 1918, a virus that killed 40 million people in Europe, Asia and North America.
High on the steep valley wall south of the town centre, the crumbling, evocative ruins of Mine No 2 loom over the town.
Private Tour, Longyearbyen in a nutshell
Longyearbyen in a nutshell - sightseeing with the local expert.Take advantage of your time in Longyearbyen by booking a private tour.Tour start time will be adjusted to your ship's arrival. Tour is timed to meet your cruise ship and to have you back to the ship on time. Longyearbyen in a nutshell - sightseeing with the local expertTake advantage of your time in Longyearbyen by booking a private tour.Two-hour guided trip - The perfect way to get an overview of Longyearbyen.The driver tells us about the major local attractions and history of Longyearbyen. The tour goes near: the local mines, research, town, church and past the global seed vault. There are stops along the way for photography.Reservations regarding alterations of route by bad weather. The trip takes about two hours. Language is Norwegian or English. Size of the vehicle depends on how many people are participating.After your private tour, return to Longyearbyen port to your ship.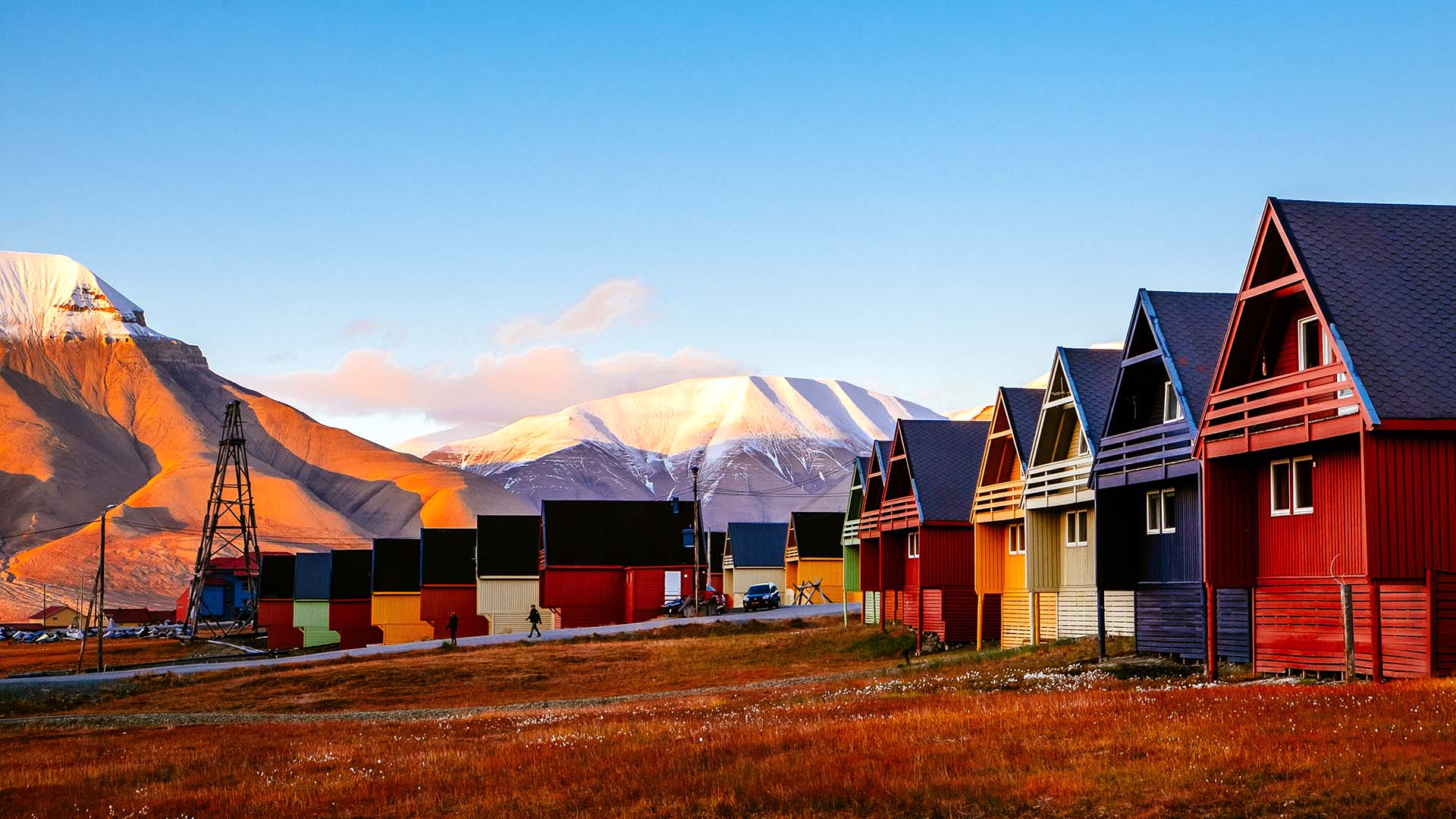 WHERE TO EAT IN LONGYEARBYEN
It's something of a walk up here but it's worth it. Dining in the bistro is casual, with well-priced dishes such as reindeer burgers or reindeer stew with lingonberries on the menu. Its signature dish is the coal-grilled hamburger (160kr) – a meaty burger with all the trimmings, so juicy, we're told, that lonely scientists in their tents dream of it. In the same building, the highly regarded restaurant serves up dishes such as terrine of Svalbard reindeer, fillet of reindeer and quail. Its wine cellar has over 20,000 bottles. The Nordic Tasting Menu takes in everything from Isfjord cod and bearded seal to Svalbard reindeer sausage and common eider egg.
Opened in the winter of 2015, Gruvelageret occupies a stunningly converted wooden mining warehouse and serves up an exceptional set menu that begins with Atlantic salmon, moves on to borscht soup and reindeer fillet before climaxing with the gorgeous 'crushed cheesecake'. The location, high on a hill deep in the valley, is as splendid as the food. Advance reservations are essential and payment is by credit card only.
A renovation of this former mining mess hall has transformed it into one of Longyearbyen's coolest venues. There's warming decor, fabulous charcoal-grilled meals (the spare ribs and burgers are excellent) and the humming backdrop of a happy crowd that often hangs around to drink long after the kitchen closes; they throw people out at midnight (1am on Friday and Saturday).
The Missus' is a welcoming and popular cafe, serving decent coffee, baguettes, pizza, snacks and other light meals. There's free wi-fi, the walls are adorned with stunning photography and the food's good – lunch specials usually include a soup or a salad. The soups are particularly outstanding.
This pub restaurant was reconstructed from the elements of a building brought in from Russian Barentsburg (the giant white bust of Lenin peeking from behind the bar gives a clue), and it feels like a supremely comfortable and spacious trapper's cabin. Service is friendly and mains verge on the gargantuan. Dishes range from pepper steak and butter chicken to Arctic char carpaccio. Decent soups, hearty mains (steak and fish), and starters such as cured tenderloin of reindeer were on the menu when we passed through. Less formal dishes such as pizza and hamburgers are also possible. In high season it's worth booking a table if you don't want to wait. The kitchen closes at 11pm. Note that whale meat is served here.
The restaurant at the Radisson Blu Polar Hotel serves up an excellent Svalbard set menu, with reindeer and other local specialties making a regular appearance on the fine à la carte menu. Whale is sometimes served here. For something lighter, the adjacent Barents Pub & Spiseri serves pub specials from 99/125kr on weekdays/weekends.
Freshly baked bread and a cool cafe atmosphere make this a welcome addition to the downtown hangout options. Pastries and open sandwiches are served, and the free wi-fi, confidingly deep sofas and a lovely light-filled space in the town's new cultural centre (with a library and auditorium) make this a good place to catch your breath and simply enjoy being in Longyearbyen.
This excellent restaurant offers up spicy Asian rice dishes in a wonderful glasshouse setting, festooned with living plants that, unlike their native Svalbard counterparts, entwine and climb much more than 2cm high. Also served are some local Norwegian specialities, including Svalbard reindeer or seal steak.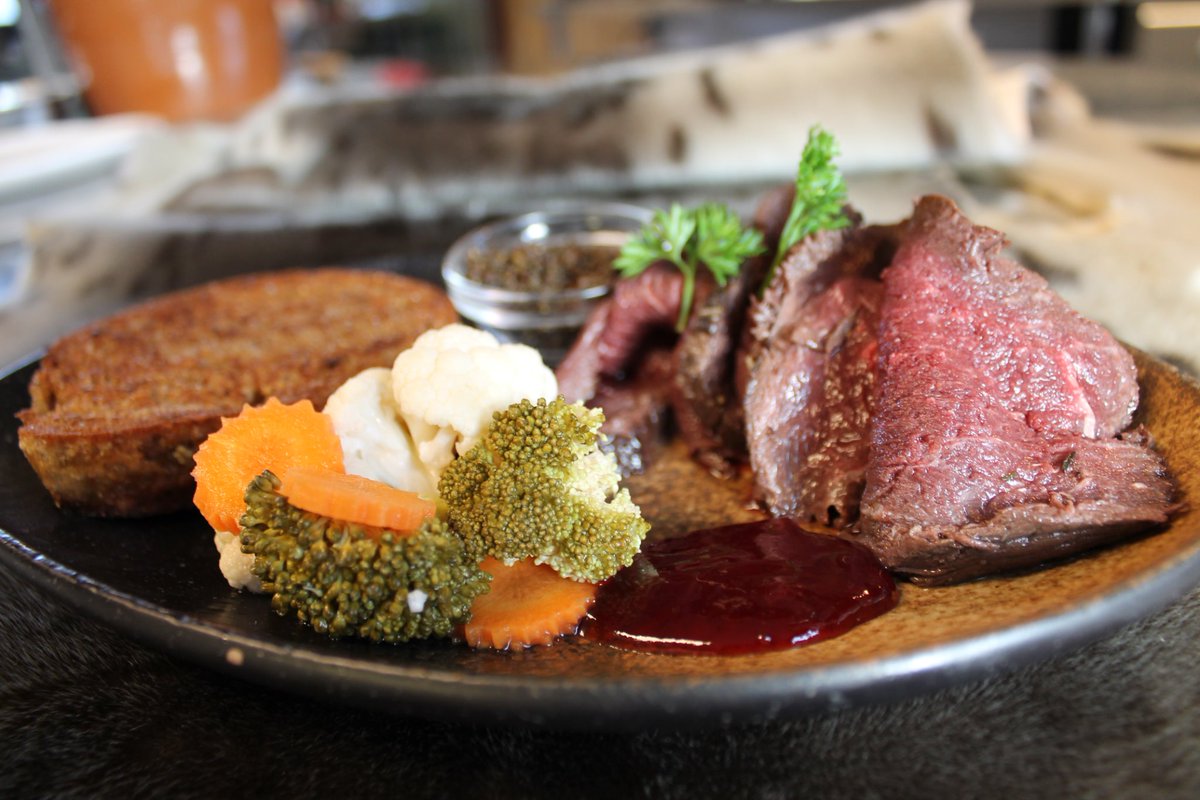 Simple but filling Thai dishes, at what's claimed to be the world's northernmost Thai restaurant, make this a well-priced choice in the heart of Longyearbyen. The usual soups, spring rolls and pad thais are well prepared and tasty, making up somewhat for the rather unexciting surrounds.
Laying claim to – yes, you guessed it – the world's most northerly Sushi restaurant, Sushi Kita serves up decent sushi offerings and reasonable Asian mains.
WHERE TO SHOP IN LONGYEARBYEN
The range of 'Arctic Products' at this place is something of a catch-all for all manner of rather unusual products – reindeer-skin boots, sealskin gloves, hats and vests, and even rugs made from the pelts of musk ox and other Arctic creatures. It also has a small range of jewellery. It won't be everyone's cup of tea, but at least it's different.
A cut above many other souvenir outlets in town, Gullgruva puts Arctic designs at the heart of everything they do, from the tasteful polar-bear-themed jewellery to Svalbard-themed clothing.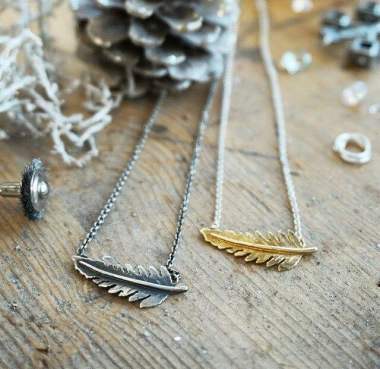 Part supermarket, part department store and with a small but decent selection of local souvenirs, Svalbardbutikken is Longyearbyen's catch-all shopping experience.