PERJANTAI, 28. ELOKUUTA 2020
Nagoya, capital of Japan's Aichi Prefecture, is a manufacturing and shipping hub in central Honshu. Affable Nagoya (名古屋), birthplace of Toyota and pachinko (a pinball-style game), is a manufacturing powerhouse. Although Nagoya's GDP tops that of many small countries, this middle child has grown accustomed to life in the shadow of its older siblings, Tokyo and Osaka.
It's manufacturing roots don't mean that Nagoya is a city of factories: well-maintained parks and green spaces prevail in the inner wards. Nagoya has cosmopolitan aspects, the city's Naka ward is home to museums and pachinko (gambling machine) parlors. Naka also includes the Sakae entertainment district, with attractions like the Sky-Boat Ferris wheel, which is attached to a mall, some fantastic museums, significant temples and excellent shopping, and Nagoyans are vivacious and unpretentious.In northern Naka is Nagoya Castle, a partly reconstructed 1612 royal home displaying Edo-era artifacts. Nagoya is an easy place to make friends!
Despite all this, the city still struggles to shake its reputation among Japanese (many of whom have never visited) as the nation's most boring metropolis. In a prime spot between Tokyo and Kyoto/Osaka on the Tōkaidō shinkansen (bullet train) line, Nagoya is the gateway to Chūbu's big mountain heart and a great base for day trips.
BEST TIME TO GO TO NAGOYA
Spring and Autumn is the best time to visit Nagoya. Japan has very hot and humid summer so unless you are already accustomed to sweating heavily then avoid visitng Nagoya in the summer months. It rains very heavily in June-July so avoid those months too. However, if you are looking for cheap deals on hotels and flights then consider coming to Naogya in the off-season. Spring and Autumn are the best times when you can see all the rich colors in display and flowers in full bloom.
Spring (March through May)
Humidity and temperatures combine to make this season feel moderate. Highs range from 79.2°F (26.2°C) and 55°F (12.8°C) with warmer temperatures in the later months. Rain is somewhat common with roughly 8 days of significant precipitation per month. Spring is the busiest for tourism, which makes it a good time for those looking for things to do.
Summer (June through August)
The middle-year months have very comfortable weather with high temperatures that are quite warm. These months see the most precipitation with 7 to 10 days of precipitation per month. June – August is fairly slow season for tourism in Nagoya, so lodging and other accommodations may cost slightly less.
Fall (September through November)
Fall daily highs range from 87.9°F (31.1°C) and 58.8°F (14.9°C), which will feel very nice given the humidity and wind. It rains or snows a significant amount: 6 to 8 days per month. Tourism is the second busiest during these months due to the weather, so hotels may be slightly higher priced.
Winter (December through February)
Weather is too cold this time of year in Nagoya to be enjoyable for warm weather travelers. The average high during this season is between 55.5°F (13.1°C) and 48.2°F (9°C). On average, it rains or snows a fair amount: 4 to 6 times per month. These times of year are the slowest with tourists.
GETTING TO NAGOYA
The new Chubu International Airport - Centrair - (which opened in February 2005) is located on a man-made island about 40km south of Nagoya in Ise Bay. The new airport has taken over all international and the majority of domestic flights serving Nagoya and the surrounding region and was a main access point for visitors to Aichi Expo. At present there are two direct flights to Europe with Lufthansa flying to Frankfurt in Germany and Finnair to Helsinki in Finland.
There are two airports serving Nagoya: the Nagoya Airport and the Central Japan International Airport. These are separate airports, so don't confuse them with each other.
Nagoya Airport (NKM) is also sometimes referred to as Komaki Airport or Nagoya Airfield. This used to be the main gateway to Nagoya until 2005 when Centrair was opened. It is situated 20 minutes away from the city center. However, there is only one commercial carrier that operates here, which is Fuji Dreams Airlines.
Central Japan International Airport (NGO) is also known as Chubu Centrair International Airport or simply Centrair). It is now the primary gateway to Nagoya and the rest of Central Japan. It is also the biggest in the region, serving over 11 million passengers a year.
BY BUS. From Tokyo, the cheapest way to reach Nagoya is by bus. Willer Express runs daily buses from Shinjuku Station or Shinjuku Bus Terminal in Tokyo to Nagoya Station or Meitetsu Bus Center (also in Nagoya). Willer's bus stop labeled Nagoya Station isn't really at the station itself but at NTT Nishinihon Noritake biru (West Japan Noritake Building) along an adjacent road. Travel time: around 6 hours.
BY SHINKANSEN. If you're coming from Tokyo Station, take the Shinkansen to Nagoya Station. There are 3 types of Shinkansen that ply this route: Nozomi, Hikari, and Kodama. Nozomi is the fastest, taking only about 1 hour 20 minutes. The second fastest is Hikari, around 2 hours. The slowest shinkansen is Kodama, 2 hours 40 minutes. However, please note that Nozomi trains are not covered by JR Pass.
BY PLANE. All Nippon Airways (ANA) and Japan Airlines (JAL) have direct flights from Tokyo to Nagoya. Travel time: 1 hour. It's a good price, but also consider the journey to and from the airport.
BY BUS. Willer Express Bus runs trips from Osaka City Air Terminal (OCAT) in Namba or Umeda Sky Building to Nagoya Station Noritake (or NTT Nishinihon Noritake biru or West Japan Noritake Building along an adjacent road). Travel time is 3-4 hours.
BY SHINKANSEN. From Shin-Osaka Station, you can take the shinkansen to Nagoya. You'll find 3 types of bullet trains: Nozomi, Hikari, and Kodama. Note that Nozomi trains do not accept JR Pass. Travel time is 53-70 minutes.
BY TRAIN. At Osaka-Namba Station (different from Namba Station), take Kintetsu Limited Express Train to KINTETSU-NAGOYA Station. Travel time: 2 hours 10 minutes.
GETTING AROUND NAGOYA
The Nagoya subway system has six lines which cover much of the city in addition to the above ground Aonami Line which runs out to Nagoya port from Nagoya Station. Nagoya Station, Kanayama, Imaike, Yagoto, Heian-dori, Aratami-bashi, Sakae and Motoyama are some of the busiest intersections. Downtown Nagoya is served by a 100 yen yellow loop bus which circulates in the Meieki, Sakae and Fushimi areas. The Nagoya Sightseeing Loop Bus (Meguru) costs 210 yen for a single ride or 500 yen for a day pass. Manaca smart cards are also accepted. The bus runs in a loop from Nagoya Station stopping at the Toyota Commemorative Museum of Industry and Technology, Noritake Garden, Nagoya Castle, Tokugawa-en and the Tokugawa Art Museum, the Cultural Path Futaba Museum (the former residence of Sadayakko Kawakami), the Nagoya City Archives (former Nagoya Court of Appeals building), Nagoya TV Tower in Sakae, Hirokoji Street and Fushimi before returning via Nagoya Castle, Noritake Garden and Toyota Commemorative Museum of Industry and Technology to Nagoya Station. A Maglev train called Linimo runs out to the former Expo 2005 site from Fujigaoka, the last stop on the eastern end of the Higashiyama subway line. The Linimo stops at Hanamizuki-dori, Irigaike-koen, Nagakute Kosenjo, Geidai-dori, Koen Nishi, Ai Chikyuhaku Kinen Koen, Tojishiryokan Minami and Yakusa. Taxis congregate at both exits of Meieki (Nagoya Station) and many other stations in the city.
WHERE TO STAY IN NAGOYA
Nagoya Marriott Associa Hotel​
Directly connected to JR Nagoya Station, the Nagoya Marriott Associa Hotel offers an indoor swimming pool and a fitness centre with workout machines at a charge, 8 restaurants and free WiFi. A Thermarium sauna facility is available on site. Massage treatments are available at a charge. Rising high above Nagoya Station, the Marriott Associa offers rooms with sweeping city views. They are fitted with a flat-screen TV with satellite channels, a minibar and a personal safe. The attached bathroom offers toiletries and a hairdryer, while complimentary green tea is provided. The hotel has a 24-hour front desk, and it offers dry cleaning services and a business centre with charged facilities. Guests will find paid parking on site. Restaurant Mikuni Nagoya serves authentic French cuisine, while offering panoramic metropolitan views from the 52nd floor. Japanese Kyoto specialities can be enjoyed at restaurant Tsuruya. Associa Nagoya Marriott Hotel is located within a 10-minute drive from Nagoya Castle. Yamazaki Mazak Museum of Art is an 8-minute train ride away, while Toyota Commemorative Museum of Industry and Technology is 2 minutes by express train. Nagoya Centair Airport can be reached via a 30-minute express train ride.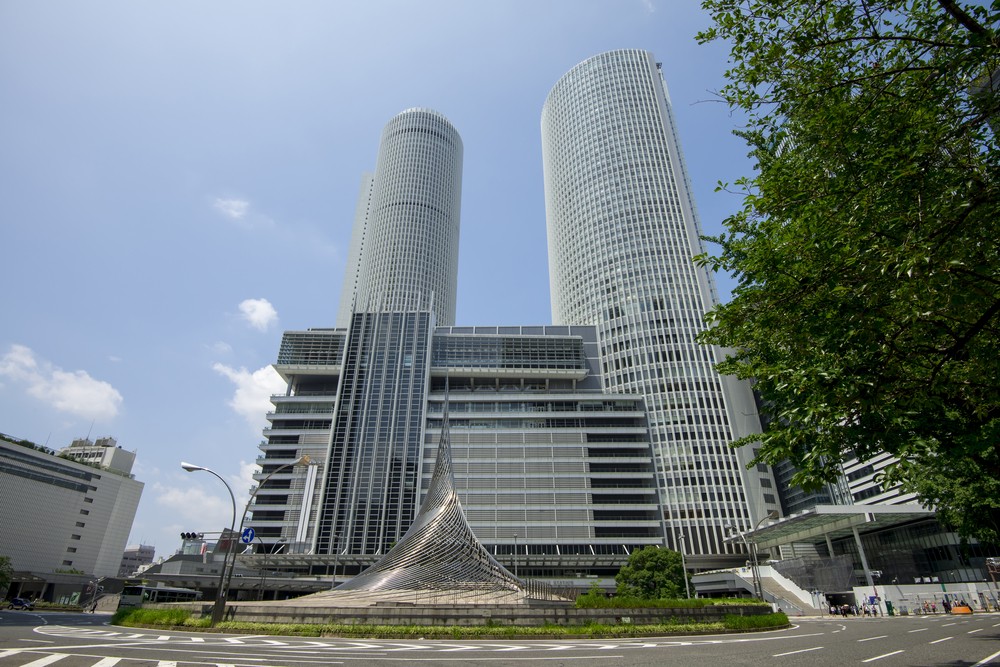 Nagoya Prince Hotel Sky Tower
Located at 13-minute walk from Nagoya Station, Nagoya Prince Hotel Sky Tower offers free WiFi throughout the hotel. Shared parking is available on site for a fee. The 24 hour front desk offers free luggage storage service as well as concierge service for guests' convenience. This hotel features a fitness centre and business centre on site, while currency exchange service is offered at this property. There is a designated smoking area. Guests can relax with a massage service for a fee. All rooms have a TV, fridge and coffee machine. Guests will find nightwear and electric sockets near the bed. A closet is fitted in each room as well as a safety deposit box and iron. Private bathrooms are equipped with a bathrobe, hairdryer, and free toiletries. Extras include toothbrushes and slippers. Items for rent includes trouser press and DVD players. A bar and restaurant are available on site. Guests can find drinks at vending machine at this hotel. A variety of restaurants and cafes are accessible within a 10-minute walk from this hotel. Nagoya Castle is a 15-minute car ride away from Nagoya Prince Hotel Sky Tower. Nippon Gaishi Hall is 35 minutes by train. Chubu Airport is 45 minutes by train from this hotel.
Lamplight Books Hotel Nagoya
Offering free WiFi, Lamplight Books Hotel Nagoya is located a 3-minute walk from Exit 10 of Fushimi Subway Station. The property is 1.4 km from Oasis 21 and 1.8 km from Nagoya Castle. The ground floor features a 24-hour bookstore and cafe for guests to enjoy. All units are equipped with a flat-screen TV with satellite channels, a fridge, electric kettle, a high-tech toilet, free toiletries and a desk. The rooms include air conditioning, and some units at the economy hotel have a balcony. Each room features an armchair with a footrest. Private bathrooms feature a hairdryer, toothbrushes and free toiletries. There is a 24-hour front desk at the property. Coin-operated washing machines are available. Guests can enjoy breakfast at the on-site cafe or in their room. Nippon Gaishi Hall is 9 km from Lamplight Books Hotel Nagoya, while Nagoya Congress Center is 4.2 km away. The nearest airport is Chubu Airport, 35 km from the accommodation.
Situated in Nagoya, 2.6 km from Nagoya International Center, SAMURAI HOUSE Ⅱ features free bikes and views of the city. Among the facilities at this property are a 24-hour front desk and luggage storage space, along with free WiFi throughout the property. The hotel has family rooms. The rooms are fitted with air conditioning, a microwave, a fridge, a kettle, a bidet, a hairdryer and a wardrobe. With a private bathroom fitted with a shower and free toiletries, rooms at the hotel also boast a garden view. The units will provide guests with a stovetop. Oasis 21 is 4.4 km from SAMURAI HOUSE Ⅱ, while Nagoya Castle is 5 km from the property. The nearest airport is Chubu Airport, 42 km from the accommodation.
Situated at a 13-minute walk from JR Nagoya Station, newly built in October 2017, Samurai House is a 2-storey accommodation with air conditioning and free WiFi. The property is a 7-minute walk from Nakamura Kuyakusho Subway Station. Samurai House is fitted with a kitchenette including a stovetop, microwave and refrigerator. There is a washer/dryer and guests can use detergent for free. A private bathroom comes with a bath and free bath amenities. Free toiletries such as slippers, toothbrushes, razors and cotton swabs are provided. Rental cars and bicycles are available at the property. There are toys and games console on site. Chubu Airport is an approximately 50-minute train ride on Meitetsu Line from Samurai House. Oasis 21 is 3.5 km, Nippon Gaishi Hall is 10 km, Nagoya Twin Tower is 1 km, and Osu Kannon Temple is 2.8 km away from the property.
Daiwa Royal Hotel D-City Nagoya Fushimi
Attractively set in the Naka Ward district of Nagoya, Daiwa Royal Hotel D-City Nagoya Fushimi is situated 1.2 km from Nagoya International Center, 2.2 km from Oasis 21 and 2.7 km from Nagoya Castle. Among the facilities of this property are a restaurant, a 24-hour front desk and luggage storage space, along with free WiFi throughout the property. Private parking is available on site. All guest rooms in the hotel are fitted with a flat-screen TV. The rooms at Daiwa Royal Hotel D-City Nagoya Fushimi have air conditioning and a desk. Aeon Mall Atsuta is 5 km from the accommodation, while Nippon Gaishi Hall is 10 km from the property. The nearest airport is Chubu Airport, 40 km from Daiwa Royal Hotel D-City Nagoya Fushimi.
Hotel JAL City Nagoya Nishiki
Attractively located in the Naka Ward district of Nagoya, Hotel JAL City Nagoya Nishiki is situated 1.2 km from Nagoya International Center, 2.3 km from Oasis 21 and 2.8 km from Nagoya Castle. Among the facilities of this property are a restaurant, a 24-hour front desk and luggage storage space, along with free WiFi throughout the property. The hotel has family rooms. The rooms are fitted with air conditioning, a flat-screen TV with satellite channels, a fridge, a kettle, a bidet, a hairdryer and a desk. At the hotel rooms are equipped with a wardrobe and a private bathroom. Hotel JAL City Nagoya Nishiki offers a buffet or American breakfast. Aeon Mall Atsuta is 5 km from the accommodation, while Nippon Gaishi Hall is 11 km from the property. The nearest airport is Chubu Airport, 41 km from Hotel JAL City Nagoya Nishiki.
Nishitetsu Hotel Croom Nagoya
Attractively situated in the Naka Ward district of Nagoya, Nishitetsu Hotel Croom Nagoya is situated 1.4 km from Oasis 21, 1.8 km from Nagoya International Center and 2.8 km from Nagoya Castle. The property is located 6 km from Aeon Mall Atsuta, 12 km from Nippon Gaishi Hall and 2.3 km from Osu Kannon Temple. Free WiFi is available and private parking can be arranged at an extra charge. The rooms are fitted with air conditioning, a flat-screen TV with satellite channels, a fridge, a kettle, a bidet, a hairdryer and a wardrobe. Rooms include a private bathroom with a shower and free toiletries. Guests at the hotel can enjoy a buffet or an American breakfast. Speaking Japanese and English at the reception, staff will be happy to provide guests with practical advice on the area. Nagoya Twin Tower is 2.6 km from Nishitetsu Hotel Croom Nagoya. The nearest airport is Chubu Airport, 41 km from the accommodation.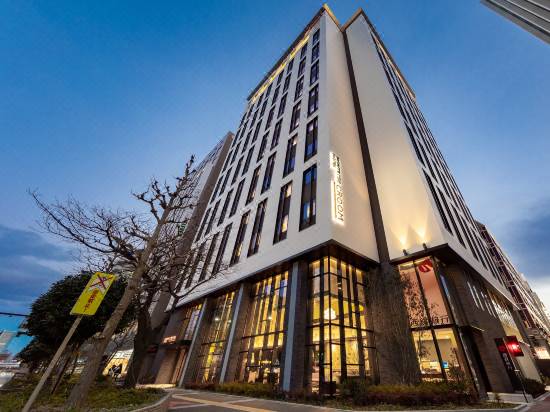 APA Hotel Nagoya Sakae Kita
Located within 500 m of Oasis 21 and a 16-minute walk of Nagoya Castle, APA Hotel Nagoya Sakae Kita provides rooms with air conditioning and a private bathroom in Nagoya. Hisayaodori Station is a 2-minute walk from exit 2, while Sakae Station on Meijo Line is an 8-minute walk from exit 2. Located around 9 km from Nippon Gaishi Hall, the hotel with free WiFi is also 1.8 km away from Osu Kannon Temple. At the hotel, the rooms are equipped with an original mattress optimising weight distribution and a desk. Guest rooms will provide guests with a fridge. Staff at APA Hotel Nagoya Sakae Kita are always available to provide information at the reception. The property is set 2.2 km from Nagoya Twin Tower and 3.9 km from Nagoya Dome. Nagoya Congress Center is 5 km from the accommodation. Chubu Airport is 36 km from the property.
Via Inn Nagoya Station Tsubaki-cho
Ideally set in the Nakamura Ward district of Nagoya, Via Inn Nagoya Station Tsubaki-cho is set 1.6 km from Nagoya International Center, 3.8 km from Oasis 21 and 3.9 km from Nagoya Castle. With free WiFi, this 3-star hotel offers a 24-hour front desk and luggage storage space. Nagoya Twin Tower is less than 1 km from the hotel and Osu Kannon Temple is 3 km away. All guest rooms come with air conditioning, a flat-screen TV with satellite channels, a fridge, a kettle, a bidet, a hairdryer and a desk. At the hotel, the rooms come with a private bathroom with a shower. A buffet breakfast is available every morning at Via Inn Nagoya Station Tsubaki-cho. Aeon Mall Atsuta is 7 km from the accommodation, while Nippon Gaishi Hall is 12 km from the property. The nearest airport is Chubu Airport, 42 km from Via Inn Nagoya Station Tsubaki-cho.
PLACES TO GO & THINGS TO DO IN NAGOYA WITH FAMILY
Nagoya, Japan's industrial heartland and the fourth-largest city in Japan, has long been one of the country's most desirable places to live – and for good reason. It's clean, accessible and lively, plus, compared to Tokyo, everything comes at bargain prices. Located on the coast halfway between Tokyo and Kyoto, and surrounded by the stunning natural beauty of Gifu, Shizuoka and Mie prefectures, Nagoya makes for the perfect trip. The city has a culinary world of its own, immediate access to the unparalleled slopes and hikes of the Japanese Alps and many of the same unique cultural experiences you could get anywhere else in Japan. If you're travelling between Tokyo and Kyoto, a two-day pit stop in Nagoya will give you a chance to save some money and delve into the following fantastic things to do with friends, family or you alone.
See the sacred sword at Atsuta Jingu
Atsuta Jingu is Nagoya's holiest shrine. The alcove of peace and quiet is home to ancient treasures, austere Shinto architecture and a 1,000-year-old camphor tree. The large shrine complex was built as a residence of Amaterasu, the Japanese sun goddess, and the Five Great Gods of Atsuta, which are known as the parents of the indigenous people of the Nagoya area. While tiny shrines are spread throughout every town and city in Japan, Atsuta Jingu is a close-up look at a site entirely devoted to Shinto. The architectural forms here are almost as old as Japan itself: low-lying rustic wood and gold huts enshrine deities behind layers upon layers of fences, gates and walls in a vast, winding complex. You can visit the treasure hall to see ancient mirrors, weapons, masks, tapestries and more on display. To get to the Atsuta Shrine, take the Meijo or Meitetsu-Nagoya subway lines to Jingu Mae station, which is directly in front of the shrine complex.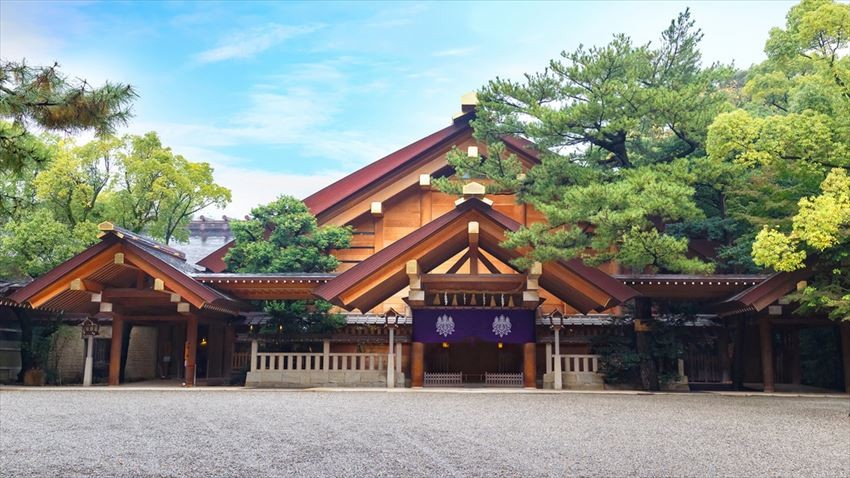 Walk around Noritake Garden
Noritake Garden dates from 1904 and made up of the grounds of one of the most famous ceramics makers in Japan. As you stroll through the garden you can check out a range of period relics such as old fashioned kilns and there is also a gallery here where you can learn more about the history of ceramics production here. If you want to get hands-on then you can also make and glaze your own piece here as there is also a Craft Centre & Museum as well as a shop where you can buy some of your own ceramics items as souvenirs.
Osu Kannon is Nagoya's answer to Akihabara. The half-indoor-half-outdoor shopping area is about the size of a small neighbourhood and in fact, offers even more variety than Tokyo's famous 'nerd town'. You can find literally anything in Osu, from comics to denim and kimonos. The rule of the neighbourhood is to pursue your passion, no matter how quirky. The shops you'll find here specialise in everything from bargain electronics, old video games and rare action figures to vintage clothing, used books and stylish kimonos. The food is cheap, delicious and varied. You can tuck into pizza, Mexican and Taiwanese food, as well as the usual choices of izakaya, ramen, karaage and bubble tea.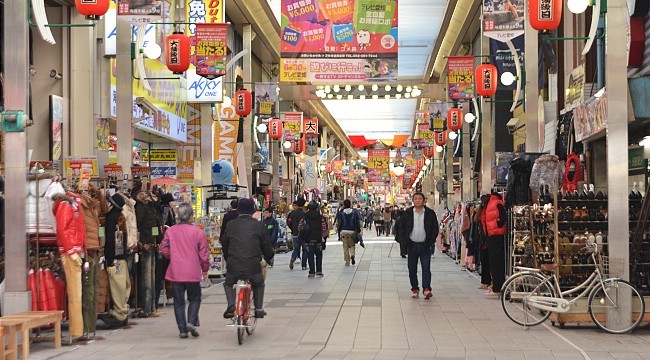 Wander the Tokugawa Garden and Art Museum
stablished in 1695 as a retirement villa for Mitsumoto, Lord of the Owari Tokugawa, Tokugawa Garden is a beautiful strolling garden designed in the Edo-period style. A large pond at the centre is surrounded by a variety of walking paths through gorgeous foliage and flowers, woods and rock gardens. Tokugawa Garden is also a great place to experience the seasons – head here in March for pink plum blossoms, April for red peony, May for purple iris and November for scarlet maple. Add on a visit to the Tokugawa Art Museum – located within the garden – to extend your time in the peaceful surroundings. The museum displays hundreds of artworks and priceless treasures from the Edo shogunate, spanning a range of mediums including calligraphy, textiles, ceramic, lacquerware and metalwork. Take the Meijo line or the JR Chuo line to Ozone station, and then walk 15 minutes south to get here.
Hit the foreigner-friendly bars and clubs in Sakae
While you won't find many travellers or non-Japanese in Nagoya, that doesn't mean you can't have a good time. The neighbourhood of Sakae has an epic variety of restaurants, bars and clubs for a fantastic night out. Spend an evening wandering the alleyways on the west side of Sakae station. ID Café is a special recommendation. If you go before 9pm, you get free drinks for the price of your admission. There are six dance floors, each playing a different style of music (with a bonus floor open on Saturdays). The staff are friendly and the atmosphere is welcoming.
Spend an afternoon shopping at Oasis 21
Another way to step into the shoes of a local is by spending a relaxing afternoon shopping and picnicking at Nagoya's slick, modern park, Oasis 21. On the bottom floor, there is an ice-skating rink surrounded by several dozen shops and restaurants, including a Studio Ghibli store for those of you who forgot to book your tickets to the Studio Ghibli Museum in Tokyo. Make your way around the upper floors by traversing the beautiful light-up glass walkways that make you feel like you're walking through air. Located in the heart of Sakae, Oasis 21 is right next to some of Nagoya's best department stores. If you haven't been to a Japanese department store before, it's absolutely worth it. Stroll into Mitsukoshi or Matsuzakaya for 10 floors of pristine, pleasant Japanese shopping. Don't forget to go to the bottom floor for speciality foods and amazing pastries. Resembling a giant spaceship, Oasis 21 is hard to miss. Just head to Sakae station on the Higashiyama/Seto line or to Hisayaodori station on the Meijo/Sakura-dori line and you'll be in the centre of the action.
Get a breath of fresh air at the Higashiyama Zoo
The Higashiyama Zoo and Botanical Gardens offers a big breath of fresh air. Just a 30-minute subway ride out from the city centre, this giant zoo has over 100 species, extensive flower-packed gardens and a miniature amusement park with a rollercoaster and a Ferris wheel. You can rent paddle boats and go out on the lake, or just spend the afternoon strolling before settling down for a coffee at the lakeside café. Get to the Higashiyama Zoo by taking the Higashiyama line from downtown Nagoya to Hoshigaoka – the zoo is just a five-minute walk down from the south exit. Hoshigaoka is also a fashionable area that offers excellent dining for lunch or dinner before or after your day out.
Take a day trip to Inuyama
It'd be a mistake to not take advantage of Nagoya's proximity to the beautiful countryside. To the north of Nagoya is Gifu prefecture, the southernmost reaches of the picturesque Japanese Alps. Gifu is known for its rich agricultural tradition, ranging from legendary Hida beef to apples and sake. Alternatively, take a step into the foothills by riding the local train just 45 minutes north of the city to Inuyama. The city, located in Aichi prefecture, is home to a Sengoku-period castle, the Monkey Park amusement park and excellent views of the rolling mountains to the north. You could spend an entire afternoon just wandering through the preserved Edo-period alleyways and feasting on street food alone. Take the Meitetsu Limited Express from Meitetsu Nagoya station five stops to Inuyamayuen station, and you'll be a 15-minute walk from Inuyama Castle. The photogenic shops and abundant eateries lie directly south of the castle on a street called Inuyama Shitamachi.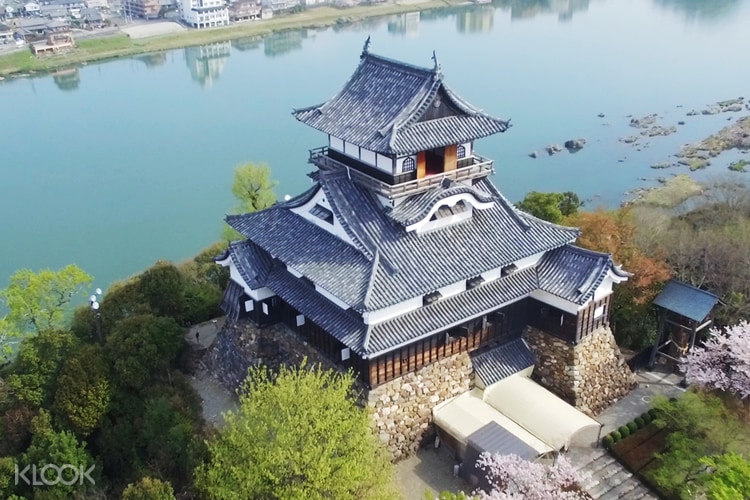 Nagoya TV Tower is one of the main landmarks in Nagoya and soars to a height of some 180 meters. The tower also has the claim to fame of being the oldest of its kind in Japan and it was built before the more famous Tokyo Tower in the country's capital city. You can visit the observation deck here which sits at a height of 100 meters and from there look out over Nagoya and the neighboring Hisaya-odori Park.
Visit Tokugawa Art Museum
If you are an art lover then make sure to visit the Tokugawa Art Museum which will tell you all you need to know about the history and culture of Japanese art. There are some 10,000 items on display here and you can check out galleries dedicated to the art work of the shogun family. There are also a wealth of cultural relics such as a scroll that was created in the 12th century and features the legend of the Tale of Genji.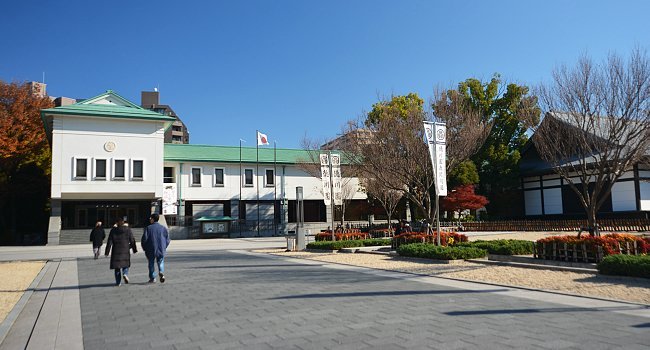 Nagoya Castle would have been built in the 17th century during the time of Tokugawa Ieyasu although like many buildings in Japan it was razed to the ground in World War II. The latest version that stands today was rebuilt in 1959 and you can check out some of the famous features here such as the shachi-hoko which is a creature said to have the head of a tiger and the body of a fish. There are also collections of costumes and weaponry on display that tell the story of Japan in the days of old. Also make sure not to miss Ninomaru-en which is the garden that surrounds the castle and is known for its idyllic teahouses where you can stop for a refreshing drink.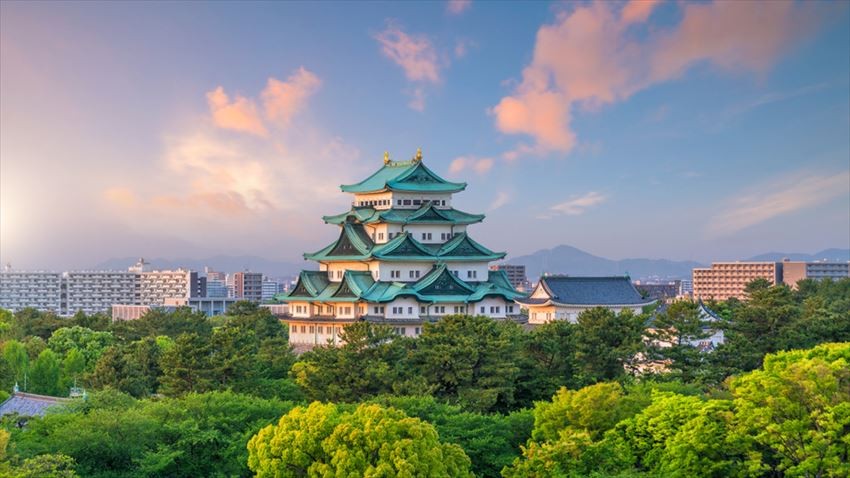 Visit the Toyota Commemorative Museum of Industry and Technology
Nagoya is the heart of the Toyota industry in Japan so if you like cars then you need to come to the Toyota Commemorative Museum of Industry and Technology. Here you will find a museum that extends over almost 8,000 square meters and which tells the story of how it began as a weaving plant before becoming a robotics and vehicle focused factory. Some of the highlights of this museum include the number of interactive exhibits as well as an audio tour.
Tour the Nagoya City Science Museum
Nagoya City Science Museum is widely said to be one of the best museums in the country. The museum features a large planetarium which is the biggest in the world and you can come here to find out all about the workings of the solar system. There are also a range of quirky attraction here that science fans will love such as a tornado laboratory and a freezing laboratory. There are also a clutch of live shows here that feature science experiments that younger visitors are sure to love.
If you are in Nagoya then don't miss the chance to hunt for bargains at Komehyo which is a large discount store in the city that sells second hand items. This store unfurls over an impressive seven floors and you can find eclectic items such as clothes, shoes, jewelry and even things such as antiques. If you love digging for buried treasure then this is a great place to visit in the city as the prices are very competitive.
Nagoya comes alive in July and August when it opens its doors to the World Cosplay Summit. This is a must-see attraction for anyone who likes cosplay which features players dressed up in elaborate costumes. There are also a number of people here who dress up as famous anime characters and then play out elaborate scenarios for fans of Japanese animation.
Toganji Temple would have been built in the 16th century and is known for having a large sculpture of the seated Buddha in the center. This is a temple dedicated to the Hindu faith and was built to honor the Goddess Saraswati who also has her own festival which is held in Nagoya in May. One of the signature features of the temple that you shouldn't miss is the large wood block here which is said to cleanse you of your sins if you touch it.
Check out Osu Kannon Temple
The Osu Kannon Temple was built in the 12th century during the Kamakura Period but was then relocated to its present location in the 17th century under the rule of Tokugawa Ieyasu. It was then rebuilt in the 1970s and you can come here to buy a range of local charms which are known as omamori and which are said to bring good luck if you carry them on your person. There is also a flea market held here twice a month in front fo the temple which is also well worth a look.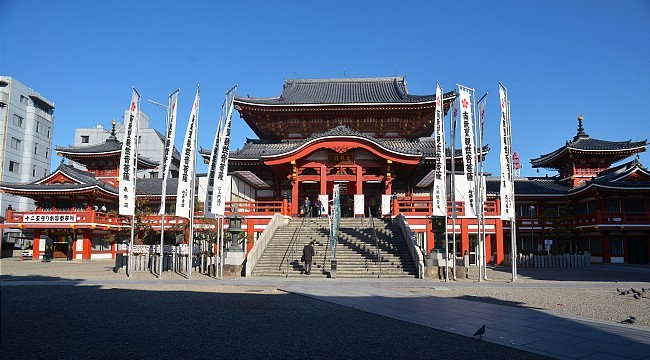 Watch the Nagoya Sumo Tournament
Nagoya Sumo Tournament is known to take place in July over fifteen days and you can come here to watch a tournament as some of the best sumo wrestlers in Japan do battle in the ring. This is one of the main events held annually in Nagoya so if you are in town then make sure to book a ticket. Sumo is one of the quintessential traditions in Japan so make sure to look out for all the small touches such as wrestlers purifying the ring by throwing salt in front of them before a match.
Nittaiji Temple is a Buddhist temple that dates from 1904 in Nagoya and was built in honor of the special relationship between Thailand and Japan. As you would expect, there are a number of pieces here that reflect both Japanese and Thai traditions and you can view items that were donated by King Rama V of Thailand. This makes this one of the most unique temples in Japan and it is well worth a look if you are in town.
Enjoy the Nagoya Castle Summer Night Festival
The Nagoya Castle Summer Night Festival takes place in the summer season in Nagoya and is located on the weeping grounds of the main castle. The gardens are lit up with a selection of beautiful lanterns and you can also watch people performing traditional dances to honor their ancestors here. There are also stalls where you can buy local treats and handicrafts and, more surprisingly, and onsite beer garden.
The Sky Promenade is located in Midland Square and has the claim to fame of having the tallest observation deck in Japan. The deck is located outside on the 44th to 46th floors of Midland Square and you can come here to take in panoramic views across Nagoya. There are also some amazing sky view restaurants here and you have to walk through winding passages to get to them which is all part of the experience.
Walk around the Port of Nagoya Public Aquarium
One of the signature tourist attractions in Nagoya is the Port of Nagoya Public Aquarium and as such it is one of the most visited attractions in the area. Here you will find a huge number of tanks filled with colorful marine life and there is also an amazing icebreaker ship here which you can explore and contains its own museum. There are also some dolphin shows held here, so if you do not support dolphins being kept in captivity then you may want to give this a miss.
Visit Arimatsu Tie-dyeing Museum
Arimatsu Tie-dyeing Museum is one of the more quirky attractions in Nagoya and will tell you everything you need to know about the traditional art of shibori or tie-dyeing. There are a number of galleries that tell you the history of shibori but one of the main attractions here is the chance to check out local artisans at work who will show you exactly how the pieces are made. You can even have a go at making your own items if you are keen to get hands on although this can take up to three hours depending on the complexity of the design.
Tour Aichi Prefectural Museum of Art
Aichi Prefectural Museum of Art is one of the best art museums in the region and has collections and galleries of both Japanese and international art. Some of the famous pieces on show here were painted by Henri Matisse, Max Ernst and Pablo Picasso, and you can also check out a collection of works by Japanese artists from the 20th century to the modern day. There are also pieces from the Edo Period and some other items such as ceramics and jewelry as well as paintings.
Visit JR SCMAGLEV & Railway Park
If you like trains then make sure not to miss a trip to the JR SCMAGLEV Railway Park which features a real maglev, also known as the fastest train in the world. You will also be able to take a walk through the history of train travel in Japan and there are also interactive exhibits that make this museum a fun attraction for anyone traveling with children. To get to the museum and park you need to travel around 20 minutes outside Nagoya but it is more than worth it as this is one of the quirkiest attractions in the city.
If you are in Nagoya and feeling hungry then you need to make sure that you try the local noodles which are known as kishimen. These noodles are made in Nagoya and are flat in shape and dressed with miso or soy sauce in a kind of broth. Kishimen are considered a snack more than anything and you can find them at what are known as restaurant-gai which are located inside shopping centers or in places such as railway stations, making them the perfect choice if you want a quick bite.
WHERE TO EAT IN NAGOYA
Nagoya, the fourth-most populous city in the country, has long been an agricultural and economic centre due to its strategic location along the fertile Nobi Plain. Its strong and distinctive culinary tradition sets it apart from its neighbours – Kyoto and Osaka. Here are the list of local specialties in Nagoya that you must try!
The popular Tonkatsu dish, which is deep fried pork cutlets served with shredded cabbage and rice, can be found all over Japan. But what makes Nagoya's version unique is the thick miso sauce used instead of the traditional tonkatsu sauce. This results in a rich and earthy flavour with a tinge of sweetness that complements the flavor of the crispy deep fried pork cutlet.
To taste this no. 1 local speciality, head to Misokatsu Yabaton - Yabacho Restaurant which has been around for almost 70 years! The winning factor of a perfect plate of miso katsu lies in its traditional miso sauce, which is made from natural soybean miso that takes 18 months to ferment.
Ebi furai, or shrimp fritters, are almost always found in Nagoya's bentos (Japanese lunch boxes). They are a great accompaniment to almost any main dish, such as the spaghetti, misonikomi and oyakodon. For an unforgettable taste of the ebi furai platter, check out Misokatsu Yabaton - Yabacho Restaurant, also great for its miso katsu.
People in Nagoya love the miso taste. Besides the miso katsu, you will also be able to seek comfort in the misonikomi, which is noodles in miso broth. The Nagoya-style noodles use the salty red miso paste known as haccho-miso, made only from beans without using koji rice malt. Another unique feature of this dish is its serving style: the dish is boiled and served piping hot in a small earthen pot.
For an authentic taste of the misonikomi, you can check out Yamamotoya ookute for its selection of noodles in miso broth with different toppings such as egg, mushroom and chicken. It is a traditional eatery that has maintained its traditional flavour since 1925.
Did you know that the Aichi Prefecture is the top eel-producing region in Japan? Since Nagoya is the prefecture's capital, you must try the special Hitsumabushi - grilled eel on rice - when in the city!
In Nagoya, the eel is slit open along the belly and grilled as a whole fish. There is also a special local way to enjoy this dish. The eel dish is first divided into four portions. Put the first portion into your bowl and enjoy as it is. For the second helping, add your preferred condiments like wasabi, nori dried laver, or mitsuba trefoil. Then, enjoy the third portion in the same manner as the second portion, with the addition of green tea or broth poured over it. Finally, savour the remaining portion in any of the three methods you like the most!
Indulge in an authentic Hitsumabushi meal at Atsuta Horaiken, which was originally founded in 1873 at Atsuta Jingu Shrine. In fact, the name "Hitsumabushi" was coined at Atsuta Horaiken and is now a registered trademark of this ancient traditional restaurant.
Oyakodon, which literally means "parent and child" rice bowl dish, is a cute reflection of the fact that both chicken and egg are used in the dish. It may be a simple dish, but it is very popular among locals because of its simplicity and rich flavour.
For a delicious bowl of wholesome Oyakodon with tender and succulent chicken thigh meat simmered in a sweet soy-sauce, with egg topping on a fragrant bowl of Japanese rice, you should check out Tetsuemon.
Ankake spaghetti – pan fried spaghetti topped with Chinese-inspired sauce
Spaghetti may be a common dish in Western countries, but when you are in Nagoya, try the Ankake spaghetti that gives this simple dish a twist! The thick spaghetti noodles are pan fried and topped with the sticky spicy sauce inspired by Chinese cooking. Common toppings to the spaghetti include Vienna sausages, Ebi Furai (shrimp fritters), onions, and green peppers. Check out the original Ankake spaghetti at Spaghetti House Sole, where the dish was first created.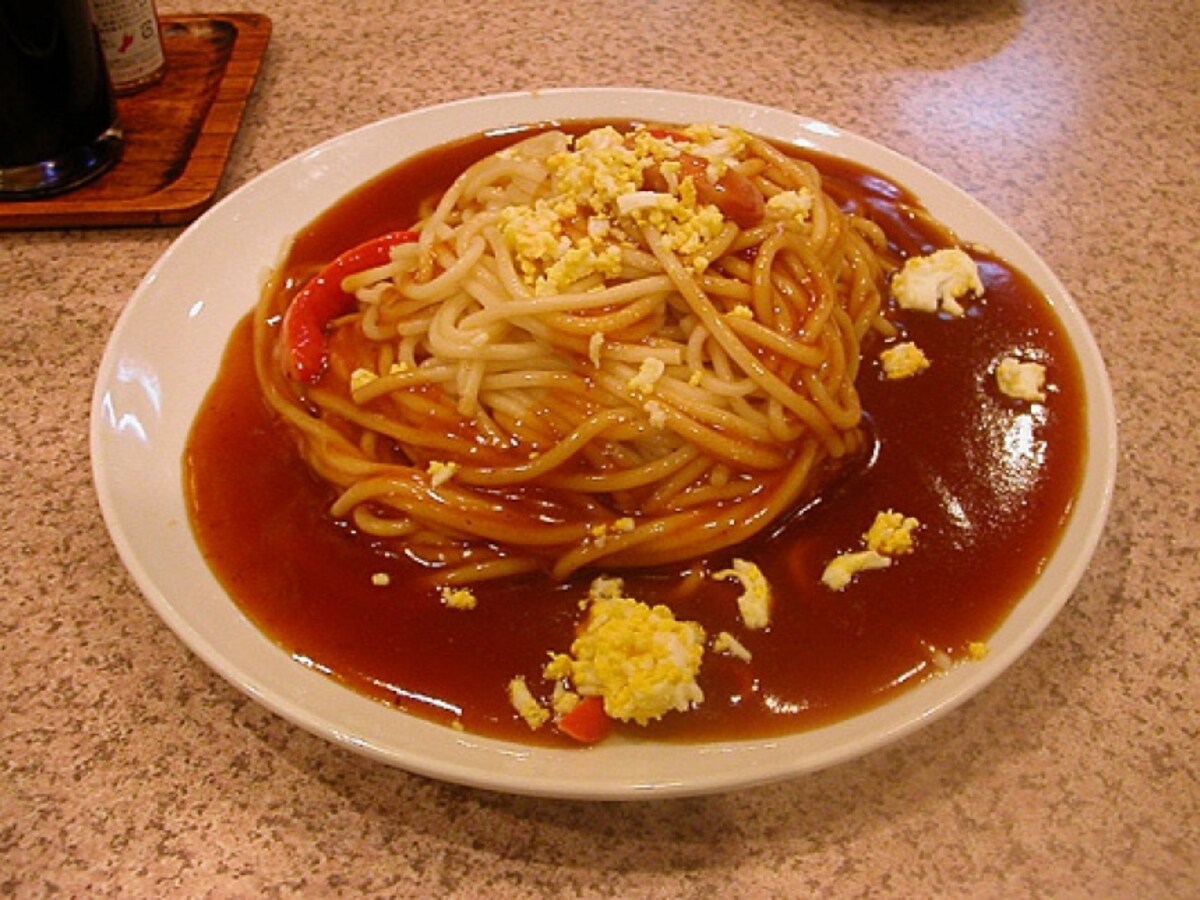 Kishimen – an age-old local specialty since the early Edo Period
Kishimen is a broad and flat type of noodles common in Nagoya, a local specialty since the early Edo Period. The broth is seasoned with a touch of sweet sake, using a stronger soybean sauce compared to the normal soy sauce produced with soy and wheat. Popular toppings for the dish include steamed fish cake, deep fried bean curd and spinach. Dried bonito flakes are sprinkled on the dish before serving.
A great place to taste this dish is the Miya Kishimen - Jingu Restaurant (宮きしめん 神宮店). Located beside the Minamishinike pond on the grounds of Atsuta Jingu Shrine, enjoy your delectable meal with a view.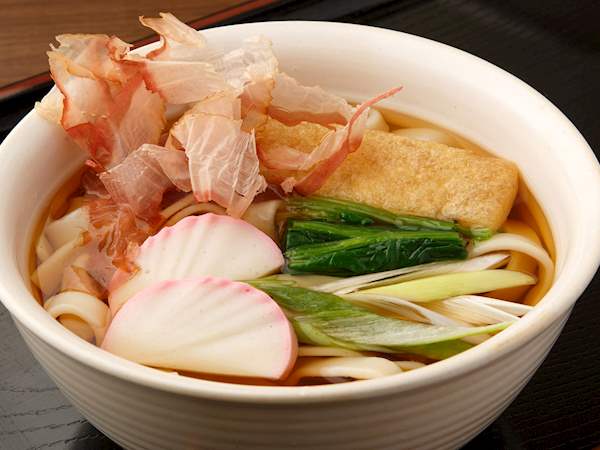 An alternative to onigiri, tenmusu is a convenient food for eating on the go. It may look like just a small and ordinary rice ball but take a closer look at this local delight, and you will see the tip of the shrimp fritter sticking out from the rice ball. The ocean flavour of the shrimp and dried laver brings just the right amount of saltiness to enhance the taste of the rice ball, without the need for salt.
Try them at the popular Senju - Nagoya-Famous Temmusu where you can eat in the store during lunch time from 12pm to 2pm. Caution: Once you start popping a couple of tenmusu into your mouth, you may get addicted to this yummy snack!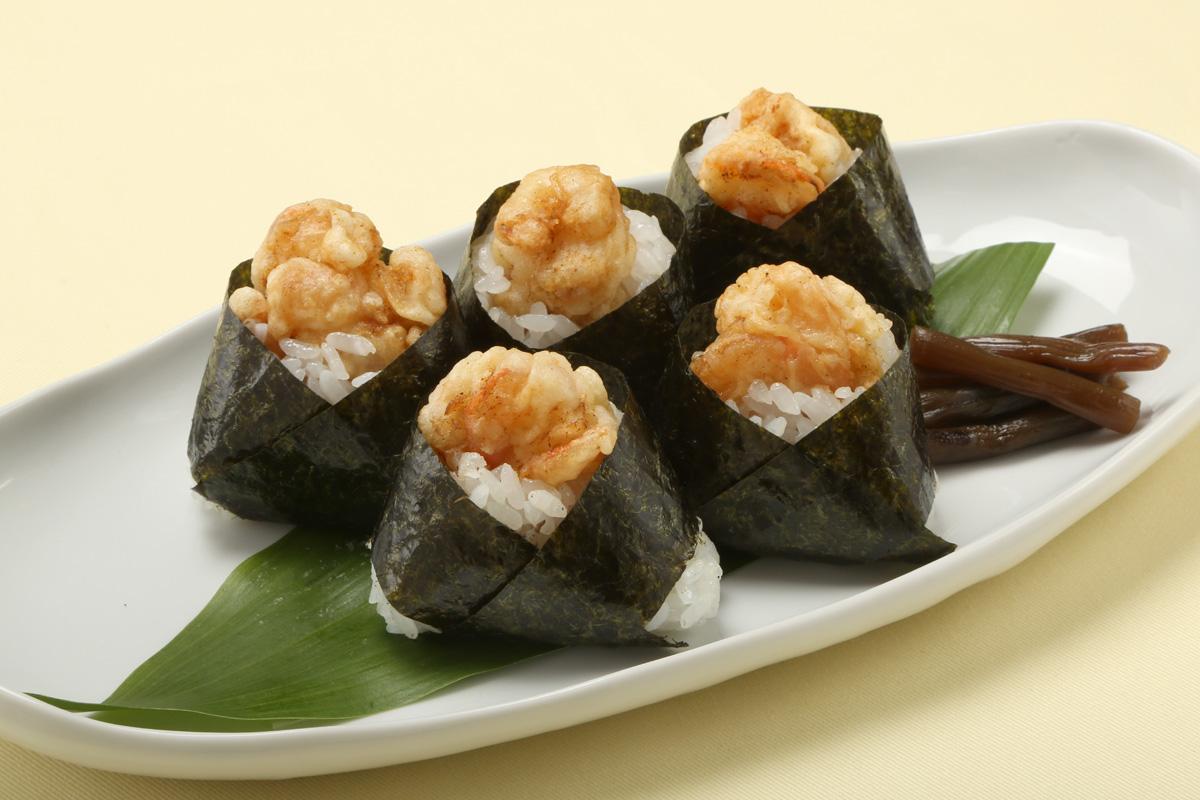 Tebasaki – the Japanese-style fried chicken
Tebasaki is Japanese-style fried chicken wingtips. These spicy wingtips go very well with beer or sake. Traditionally, wingtips are not usually used in cooking because they have very little meat. However, in Nagoya, they have become a hit with locals because of the creative way to double fry them for a crisp finish. This delicacy has become so popular that you can also find Tebasaki-flavoured ice cream and snacks now. Head to the famous Izakaya restaurant, Sekai no Yama-chan - Sasashima Restaurant, for a really tasty version of the tebasaki!
Nagoya-style breakfast – enjoy your morning in a Japanese-style café
Coffee shops are everywhere in Nagoya and they have become an important part of life where locals go to relax and gather with family and friends. As part of excellent "morning service", the coffee shops offer free breakfast deals, usually consisting of toast, hard-boiled egg and salad with just a cup of coffee purchased. Sounds like an awesome deal, doesn't it?
To enjoy this incredible "morning service", visit Shirakabe Cafe Hanagoyomi with a wide variety of items on the menu at affordable prices.
Goheimochi – a simple yet tasty dish originating from the village
Made from mashed Uruchi rice, the goheimochi is a local specialty of Mikawa district. The delicacy comes in a variety of shapes and flavours, but the most popular one is a large oval-shaped piece which is skewered and grilled with sweet and thick miso paste, the favourite local sauce. Head to the oku-Mikawa area where you can have your fill from the 25 shops selling different varieties of the fluffy and yummy rice cake!
Uiro is a chewy Japanese steamed dessert made of rice flour and a little sugar. Its texture may be similar to mochi, but feels softer like jelly.Traditional flavours include the yuzu (Japanese citrus fruit), matcha (Japanese green tea), sweet bean paste and chestnut paste. Best enjoyed over a relaxing matcha session with your loved ones, you can purchase this tasty dessert from one of the many Toraya Uiro stores in Nagoya.