TORSTAI, 27. ELOKUUTA 2020
Fukuoka, capital of Fukuoka Prefecture, sits on the northern shore of Japan's Kyushu Island. It's known for ancient temples, beaches and modern shopping malls, including Canal City. Maizuru Park contains ruins of 17th-century Fukuoka Castle. The central Hakata district contains Tōchō-ji Temple, home to a 10m wooden Buddha and the Hakata Machiya Folk Museum, with displays on daily life in the Meiji and Taishō eras.
Sunny, friendly Fukuoka (福岡) is Kyūshū's largest city and Japan's eighth-largest population centre. It's made up of two former towns: the castle town of Fukuoka on the west bank of the Naka-gawa and the merchant town of Hakata on the east bank. Although the two towns merged in 1889 as Fukuoka, the name Hakata is still widely in use (for instance, it's Fukuoka Airport but Hakata Station) and a cultural touchpoint.
Hakata traces its trading history back some 2000 years, and this tradition continues today with visitors from Seoul and Shanghai. Among Japanese the city is famed for its SoftBank Hawks baseball team and hearty Hakata ramen.
Fukuoka's welcoming feel makes it a great gateway to Kyūshū, and warm weather and contemporary attractions – art, architecture, shopping and cuisine – make it a good base for regional excursions.
BEST TIME TO GO TO FUKUOKA
The best time to visit Fukuoka in Japan is from may until october, when you will have a pleasant or warm temperature and limited till mediocre rainfall. The highest average temperature in Fukuoka is 30°C in august and the lowest is 8°C in january. The water temperature is between 15°C and 29°C. The average climate figure for Fukuoka is an 7,4. This is based on various factors, such as average temperatures, the chance of precipitation and weather experiences of others. Fukuoka has the oceanic climate prevailing. If you want to know what the average temperature is in Fukuoka or when most precipitation (rain or snow) falls, you can find an overview below. This way, you are well prepared. Our average monthly climate data is based on data from the past 30 years.
Spring (March through May)
Humidity and temperatures combine to make this season feel moderate. Highs range from 78.2°F (25.7°C) and 54.9°F (12.7°C) with warmer temperatures in the later months. Rain is somewhat common with 7 to 8 days of significant precipitation per month. Spring is fairly slow for tourism, which makes it a good time for those looking for deals.
Summer (June through August)
The middle-year months have very comfortable weather with high temperatures that are quite warm. These months see the most precipitation with about 10 days of precipitation per month. June – August is the busiest season for tourism in Fukuoka, so lodging and other accommodations may cost more than usual.
Fall (September through November)
Fall daily highs range from 86°F (30°C) and 59.7°F (15.4°C), which will feel very nice given the humidity and wind. It rains or snows a significant amount: 5 to 8 days per month. Tourism is the slowest during these months due to the weather, so hotels may be affordably priced.
Winter (December through February)
Weather is too cold this time of year in Fukuoka to be enjoyable for warm weather travelers. The average high during this season is between 56.7°F (13.7°C) and 49.1°F (9.5°C). On average, it rains or snows a fair amount: 6 to 8 times per month. These times of year are the second busiest with tourists.
GETTING TO FUKUOKA
By air - Tokyo-Fukuoka is one of the world's busiest air routes with dozens of departures per day, operated by JAL, ANA, Starflyer, Skymark, Peach and Jetstar Japan. Flight duration is about 110 minutes. Most flights use Tokyo's Haneda Airport, but a few flights also use Narita Airport, Fukuoka Airport is Japan's most easily accessible airport, only a five minute subway ride from the city's main railway station, Hakata Station.
By shinkansen - Tokyo and Fukuoka (Hakata Station) are connected with each other by the Tokaido/Sanyo Shinkansen. The one way trip by direct Nozomi trains takes five hours and costs around 23,000 yen. Japan Rail Pass holders cannot use Nozomi trains, and have to ride Hikari and Sakura trains instead. This adds about one hour to the total travel time and requires a transfer of trains at Shin-Osaka Station.
By bus - Nishitetsu operates a daily night bus between Fukuoka and Tokyo (Shinjuku Bus Terminal above JR Shinjuku Station). The one way journey takes 14.5 hours and costs between 10,000 and 20,000 yen depending on the seat quality and season. Discounted round trip tickets are also available.
By ferry - Ocean Tokyu Ferry operates daily ferries between Tokyo (Tokyo Ferry Terminal on Odaiba) and Kitakyushu (Shin-Moji Port). The one way journey takes 34 hours and costs around 18,500 yen in the cheapest class. From Shin-Moji Port, there is a shuttle taxi to Moji Station (320 yen one way) from where Fukuoka can be reached in about 90 minutes and 1,500 yen by local trains or 35 minutes and 2,350 yen by local train and shinkansen via Kokura (unreserved seat; the cost for a reserved seat is over 1000 yen more expensive).
GETTING AROUND FUKUOKA
Having landed, the best way to get to city's core is definitely by subway. Taking the Kuko Line, Hakata Station is located just two subway stops and five minutes away from Fukuoka Airport Station. This is also the same arrival point for those traveling by Shinkansen on the Sanyo Line. Tenjin Station, the other major subway stop is eleven minutes away. Once you have settled into the city, there are a few options to choose from to get around town as well as to the various attractions.
First and foremost, walking around Fukuoka is probably the best way to get acquainted with the most popular districts and the city's core. If you have the time and energy, you can take the 5km stroll from Hakata Station to Ohori Park, stopping along the way at the various attractions from temples and traditional museums, to modern shopping malls and famous eateries. This as a day trip will get your senses going.
To move around faster but also at your own pace, taking the subway is convenient and fast. There are four subway lines plus a JR Line, although for sightseeing the Kuko Line covers most the locations popular with travelers. An exception is the Uminonakamichi Seaside Park which is accessible via the JR Kashii and Kagoshima Main lines. Also, to reach the Momochi Seaside Park and Fukuoka's famed baseball stadium, it is best to combine the Kuko Line(Fukuoka City Subway) with a ride on the Nishitetsu Bus system. The train ticket costs 260 yen and can be purchase at the vending machines next to the gates. For travelers carrying a Suica card, you can scan the card at the gate to board the subway system. A day pass is available for 900 yen, allowing you unlimited rides on buses within the city.
If you prefer to pedal around the city, Fukuoka is perfect for it. The city is quite flat and boasts wide cycling paths, which in some cases are clearly divided from the walking areas. Renting a bike is easy, though in our experience, a little bit on the pricy side. Takataniya offers a good range of stylish bicycles from 1,600 yen to 2,200 yen per day depending on the model, and you'll have access to these bikes from 10am to 7pm. Another rental option is Shikashima Cycle, which although not in the city centre, is the shop to go to for those wanting to explore Uminonakamichi Seaside Park by bike.
WHERE TO STAY IN FUKUOKA
Solaria Nishitetsu Hotel Fukuoka
Only a 3-minute walk from Tenjin Subway Station and offering direct access to it, Solaria Nishitetsu Hotel Fukuoka provides Western-style accommodations and free WiFi access. The air-conditioned rooms feature carpeted floors, a flat-screen satellite TV and a air purifier. A fridge and an electric kettle with green tea bags are included in each. Room wears are provided for all guests, while the en suite bathroom comes with a hairdryer. Services such as dry cleaning and currency exchange are provided at the 24-hour front desk. Hotel Nishitetsu Solaria is a 10-minute drive from Ohori Park and JR Hakata Train Station. Canal City Hakata is a 5-minute drive away and Fukuoka Airport is a 15-minute drive away.
THE BLOSSOM HAKATA Premier
Ideally set in the Hakata Ward district of Fukuoka, THE BLOSSOM HAKATA Premier is situated 200 m from Fujita Park, 500 m from Mangyoji Temple and 500 m from Kushida Shrine. Featuring a restaurant, the 4-star hotel has air-conditioned rooms with free WiFi, each with a private bathroom. Private parking can be arranged at an extra charge. All units in the hotel are equipped with a kettle. All rooms in THE BLOSSOM HAKATA Premier are fitted with a flat-screen TV and a hairdryer. The accommodation offers a buffet or American breakfast. THE BLOSSOM HAKATA Premier offers 4-star accommodation with a sauna. With staff speaking English and Japanese, non-stop advice is available at the reception. Popular points of interest near the hotel include Hakata Gion Yamakasa, Meiji Park and Zenshoji Temple. The nearest airport is Fukuoka Airport, 8 km from THE BLOSSOM HAKATA Premier.
Richmond Hotel Tenjin Nishi-Dori
Offering air-conditioned rooms in the Tenjin district of Fukuoka, Richmond Hotel Tenjin Nishi-Dori is 200 m from The Shops. Among the facilities of this property are a restaurant, a 24-hour front desk and a shared lounge, along with free WiFi throughout the property. The property is close to popular attractions like Kego Park, Bic Camera Tenjin 2nd Store and Tenjin Core. At the hotel, rooms come with a desk, a flat-screen TV and a private bathroom. The rooms will provide guests with a fridge. Richmond Hotel Tenjin Nishi-Dori offers a buffet or Asian breakfast. Popular points of interest near the accommodation include Iwataya, Solaria Stage and Solaria Plaza. The nearest airport is Fukuoka Airport, 10 km from Richmond Hotel Tenjin Nishi-Dori.
Conveniently located in the Hakata Ward district of Fukuoka, Hotel Great Morning is set 200 m from Reisen Park, 200 m from Tsunashiki Temman-gu Shrine and 400 m from Hakata Traditional Craft and Design Museum. Among the facilities at this property are room service and a concierge service, along with free WiFi throughout the property. The hotel has family rooms. At the hotel, all rooms have a wardrobe. A continental breakfast is available every morning at Hotel Great Morning. Popular points of interest near the accommodation include Kawabata Shopping Arcade, Ryugu-ji Temple and Hakatamachiya Furusatokan Museum. The nearest airport is Fukuoka Airport, 9 km from Hotel Great Morning.
Tokyu Stay Fukuoka Tenjin
Tokyu Stay Fukuoka Tenjin provides rooms in Fukuoka near Kihinkan Hall and Seiryu Park. Featuring a 24-hour front desk, this property also provides guests with a restaurant. The property is close to popular attractions like Kushida Shrine, Kawabata Shopping Arcade and Bic Camera Tenjin 1st Store. Guest rooms are equipped with air conditioning, a microwave, a fridge, a kettle, a bidet, a hairdryer and a desk. With a private bathroom equipped with a shower and free toiletries, rooms at the hotel also offer free WiFi. Buffet and Asian breakfast options are available daily at Tokyu Stay Fukuoka Tenjin. Popular points of interest near the accommodation include Tenjin Central Park, Hakatamachiyakishintakatoro and Ship's Garden Suijo-Park. The nearest airport is Fukuoka Airport, 9 km from Tokyu Stay Fukuoka Tenjin.
Hotel Marinoa Resort Fukuoka
Looking over Hakata Bay and a yacht harbor, Hotel Marinoa Resort Fukuoka features spacious guest rooms with an ocean view, a relaxation spa and a stylish French restaurant. This hotel is located right next to Marinoa City Fukuoka outlet shopping mall. Free Wi-Fi is available throughout the property. Each room is fitted with a comfortable sofa and a balcony, and in-room facilities include a flat-screen TV, a fridge and an electric kettle. Some rooms feature a DVD player or a coffee machine. Guests can enjoy an ocean view from the balcony or while soaking in a bath. Two complimentary bottles of mineral water are provided daily. Fukuoka Marinoa Resort Hotel offers a 24-hour front desk, car rentals and laundry services. Drinks and snacks vending machines are available on site. Free parking is available. The hotel is a 40-minute bus ride from JR Hakata Shinkansen (bullet train) Station. Fukuoka Tower and Momochi Bayside Park can both be reached within a 15-minute bus ride. On-site Bleu Ciel restaurant serves original French dishes prepared with local seafood and other seasonal ingredients.
Open last September 2019, only 150 m from JR Hakata Train Station, Miyako Hotel Hakata offers stylish rooms with a flat-screen TV and a private bathroom. Free WiFi is available throughout the property. The famous Nanzoin Temple is a 30-minute train ride away. The air-conditioned rooms at Miyako Hotel Hakata come with pyjamas and slippers. Guests can relax in the bathtub or watch a pay TV programme. Miyako Hotel Hakata is a 3-minute walk from the popular electronic megastore Yodobashi Hakata, and it is a 15-minute walk from Tocho-ji Temple. The Tenjin area is a 5-minute subway ride from nearby Hakata Station, and Fukuoka Airport is just a 5-minute subway ride away. Fukuoka Castle is 5.5 km away, and the lively Nakasu area is 2.5 km from the property. A bar and cafe lounge are also on site.
Conveniently situated in the centre of Fukuoka, A.T. Hotel Hakata provides air-conditioned rooms with free WiFi and private parking. Featuring family rooms, this property also provides guests with a terrace. Guests can use the hot tub, or enjoy city views. At the hotel, each room is equipped with a wardrobe and a TV. Guest rooms will provide guests with a microwave. Popular points of interest near A.T. Hotel Hakata include Higashisumiyoshi Park, Otowa Park and Mizuho Park. The nearest airport is Fukuoka Airport, 7 km from the accommodation.
The OneFive Villa Fukuoka
Conveniently located in the Nakasu district of Fukuoka, The OneFive Villa Fukuoka is set 500 m from Seiryu Park, 600 m from Kushida Shrine and 600 m from Kihinkan Hall. The property is situated 700 m from Mangyoji Temple, less than 1 km from Hakatamachiyakishintakatoro and a 10-minute walk from Hakata Traditional Craft and Design Museum. Free WiFi is available and private parking can be arranged at an extra charge. At the hotel, all rooms include a desk, a flat-screen TV and a private bathroom. All guest rooms at The OneFive Villa Fukuoka feature air conditioning and a wardrobe. à la carte and American breakfast options are available every morning at the accommodation. Staff at the 24-hour front desk speak English and Japanese. Popular points of interest near The OneFive Villa Fukuoka include Tenjin Central Park, Kawabata Shopping Arcade and Ship's Garden Suijo-Park. The nearest airport is Fukuoka Airport, 9 km from the hotel.
Hotel Vista Fukuoka Nakasu-Kawabata
Hotel Vista Fukuoka Nakasu-Kawabata features air-conditioned rooms with flat-screen TV in the Hakata Ward district of Fukuoka. Among the facilities at this property are a 24-hour front desk and luggage storage space, along with free WiFi throughout the property. The property is close to popular attractions like Kawabata Shopping Arcade, Hakatamachiya Furusatokan Museum and Kagami Temmangu Shrine. Guest rooms in the hotel are equipped with a kettle. The units will provide guests with a fridge. Guests at Hotel Vista Fukuoka Nakasu-Kawabata can enjoy a buffet breakfast. Popular points of interest near the accommodation include Reisen Park, Tsunashiki Temman-gu Shrine and Hakata Traditional Craft and Design Museum. The nearest airport is Fukuoka Airport, 9 km from Hotel Vista Fukuoka Nakasu-Kawabata.
PLACES TO VISIT & THINGS TO DO IN FUKUOKA WITH FAMILY
Kyūshū – the south-western bookend of Japan's four major islands – is a sun-kissed cocktail of volcanic peaks, golden coastline, historic sites and charming cities. Fukuoka, Kyūshū's biggest city, is the gateway to the island, and a compulsory stop before racing off to Kumamoto Castle, Mount Aso and Nagasaki. Originally two towns on either side of the Naka River – the castle city of Fukuoka in the west, and the trading port of Hakata in the east – Fukuoka merged to become one in 1889. What emerged was a modern, inviting, cosmopolitan city – Fukuoka is closer to both Shanghai and Seoul than Tokyo, after all. Rather than boasting a bulging itinerary of big-name attractions, Fukuoka is one of those towns that always pops up on those 'world's most liveable cities' lists thanks to its warm climate, lush public spaces and colourful cultural scene, which comes alive every evening when the yatai food stalls start cooking. Here's the best places to visit & things to do in Fukuoka, Japan.
Stroll over an old moat at Ōhori Park
The word 'Ōhori' means moat in Japanese, because that's precisely what the pond at the heart of this park used to be: the moat that guarded the entrance to Fukuoka Castle just next door. Since the 1920s, though, the water has formed the centrepiece of a park ringed by a 2km (1.25 mile) running track and decorated with man-made islands linked by elegant bridges. As well as the castle ruins next door in Maizuru Park, Ōhori Park also neighbours a classical garden that costs a small fee to enter, plus the Fukuoka Art Museum, which houses everything from 11th-century Buddhist statues to Salvador Dali masterpieces.
See cherry blossoms in a ruined castle
When Fukuoka Castle was built in the 17th century, it was the biggest fortress on Kyūshū. But it couldn't survive the Meiji revolution, which scrubbed Japan of its feudal past two centuries later, and unlike so many Japanese castles around the country, was never rebuilt in recent decades. Today, all that remains are some crumbling turrets, walls, towers and gates dotted around Maizuru Park. But the main reason to visit is the countless cherry trees that blossom each spring, with walking paths and picnic lawns sprinkled beneath the blanket of blooming flowers.
Get the ferry to Uminonakamichi Seaside Park
Uminonakamichi Seaside Park is a cross between a resort and a park, and a great place to take children for a day out. Explore on foot or rent a bike (¥500 for three hours, or ¥700 for the day). The park has an Animal Forest with a petting zoo, and an outdoor pool with waterslides, which opens over the summer. Check their website to see which flowers are in season – the ocean-like fields of 'baby-blue eyes' flowers in spring are particularly striking, and well worth seeking out.
Although sakura (cherry blossoms) are undeniably Japan's most famous seasonal flower, wisteria viewing is also popular nationwide. Fukuoka Prefecture offers some very impressive festival locations. The most well known is the Kawachi Wisteria Garden. This magnificent wisteria tunnel is so famous, roads around the attraction are often brought to a standstill. It should also be noted that tickets can only be bought at machines in convenience stores within Japan. There are plenty of other beautiful locations in which to view the wisteria though, such as Nakayama no Ofuji. More of a local affair, this wisteria-covered shrine alongside a stone bridge offers a quieter alternative to its famous big sister.
Feast at yatai market stalls
When the sun goes down, yatai wake up. More than 100 food stalls spring up around Fukuoka every evening at 6pm, serving crowd-pleasers like yakitori chicken skewers and gyoza fried dumplings alongside local specialties like Hakata-style ramen (thin noodles in a pork bone broth) and mentaiko (pollock roe). Grab one of the handful of stools at a stall, order a beer or a sake or a shōchū, and watch the chef get to work – yatai are a social affair, so be prepared for a chat with some new friends. Tenjin on the mainland and the southern end of Nakasu island in the middle of the river – Fukuoka's nightlife precinct – are the liveliest street food hot spots.
See the shrines of the old town
Fukuoka is a very modern city, but the Hakata Old Town – north-west of Hakata station, Fukuoka's rail hub – is a time capsule of ancient temples. Beyond the Hakata Sennen-no Mon welcome gate lies the 8th-century Kushida shrine, the 9th-century Tōchō-ji with its mighty 10.8m (35ft)-tall wooden Buddha statue, and Shōfuku-ji, the oldest Zen temple in Japan, dating back to 1195 (visitors can't go inside the buildings, but can admire them from the grounds outside). The Hakata Machiya Folk Museum reveals more about life here during the Meiji and Taisho periods, showing off arts and crafts in a period home.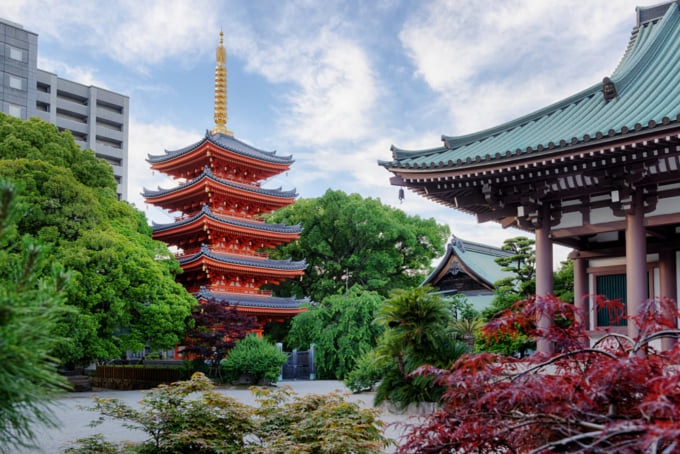 Spend the day at the beach at Momochihama
One of the most brilliant things about Fukuoka is its location. As you are right on the seafront, you are just a 30-minute bus ride from the nearest beach, Momochihama. Located next to Fukuoka Tower, Momochihama is a lovely place to buy kakigori (shaved ice) in summer, and go for a paddle. It has a fun, nostalgic vibe and beautiful white sands that stretch along the bay.
Go shopping at Canal City
Canal City, on the other hand, feels like a glimpse into the future. Set around a 180m (590ft) canal just south of Nakasu, this mammoth complex is home to more than 250 shops, cafés, restaurants, theatres, cinemas and hotels across five storeys. The dazzling water fountain display every half-hour between 10am and 10pm and the so-called Ramen Stadium on the fifth floor are not to be missed. Across the river, Tenjin Chikagai Underground Shopping Mall (known as 'tenchika', for short) houses 150 retailers beneath the streets with direct access to several subway shops, while Marinoa City Fukuoka is as famous for its 120m (394f)-tall ferris wheel as much as its outlet mall.
If there's one symbol of the city that's more iconic than Hakata ramen, it's the Fukuoka SoftBank Hawks baseball team. This historic outfit plays at the Fukuoka Yafuoku! Dome – steps from the Momochi waterfront, and about a 10-minute walk north of Tojinmachi station. The ball park experience is quintessentially Japanese, taking elements of the MLB in the States but adding udon noodles, an army of mascots, and football-style support complete with songs and huge flags. Hardcore fans shouldn't skip the stadium's Oh Sadaharu Baseball Museum, complete with batting cages, memorabilia and an English audio guide.
Explore the islands of Nokonoshima and Shikanoshima
Two islands stare back at Fukuoka across Hakata Bay: Nokonoshima, a 10-minute trip from the Meinohama ferry terminal, and Shikanoshima, connected to the mainland by a causeway. Nokonoshima is famous for flowers, which bloom year-round in the Nokonoshima Island Park, as well as its white-sand beaches during summer. Shikanoshima – renowned as the place where the King of Na gold seal was discovered in the 18th century, now displayed at the Fukuoka City Museum – also supplies miles of golden coast alongside its shrines and hot springs. Both islands are bike-friendly and best seen on two wheels.
Attend the Hakata Gion Yamakasa Festival mega festival
Festivals grip Fukuoka twice a year. The first is Hakata Dontaku during Golden week (early May), a tradition dating back more than 800 years. For two days, Meji-dori turns into Dontaku Street – a sea of parades and performers not unlike a Japanese version of Rio's Carnival. The second is Hakata Gion Yamakasa Festival in the first half of July, when seven Hakata neighbourhoods race elaborate floats through the streets. The old style of float (10m (33ft) tall and two tons heavy) aren't exactly practical in the era of powerlines so they're now used to decorate train stations and shopping malls, while the nimble new five-metre, one-ton models are dragged 5km (3.1 miles) from Kushida shrine at the crack of dawn on 15 July.
Plan a day trip to Dazaifu
While Fukuoka is a great gateway to the rest of Kyūshū, the city can also serve as a launch pad for quick trips to a string of destinations on its doorstep. Dazaifu – the capital of the region for 500 years – is home to shrines galore and the shiny Kyushu National Museum only an hour from Fukuoka, with the Futsukaichi Onsen hot springs even closer. Kitakyushu – an industrial city a 17-minute trip by bullet train from Hakata station – is worth a visit for the rebuilt Kokura Castle alone. The beaches of Itoshima as well as Nanzo-in temple's record-breaking Buddha statue are also within range of the city before venturing further into Kyūshū.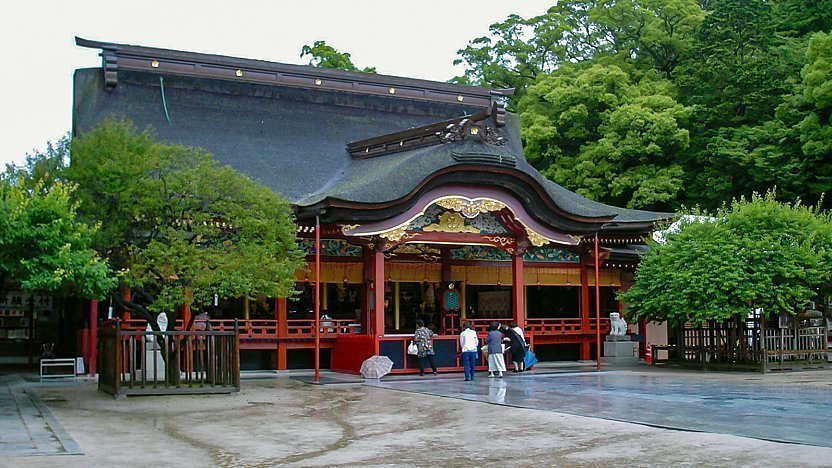 Be inspired like Kurosawa at Akizuki
A short distance from the city centre of Fukuoka lies the serene, historical town of Akizuki. The name means 'autumn moon' – fitting for a town renowned for its beautiful foliage. Although lovely to explore when the leaves are changing colour, Akizuki is a special place at any time of year. Wander around the beautiful streets, castle ruins or explore the quiet temples. Akizuki is also known for having inspired Akira Kurosawa's The Hidden Fortress, which in turn served as inspiration for Star Wars. You can take the bus for Akizuki from Amagi Station and dismount at Kyodokan-mae (around 20 minutes).
Explore a temple at Tenpaizan Historical Natural Park
Located a short walk from JR Futsukaichi Station is Tenpaizan Historical Natural Park. If you feel like hiking, follow the path up the hill to take in the view from the peak. It's a short, forested walk dotted with small shrines. Alternatively, stay by the lake and explore the Buzou-ji temple.
See where the King of Na gold seal was found at Shikanoshima
A half-hour bus from Uminonakamichi over the causeway lies another sun-kissed island that hums with cyclists in the warmer months. Shikanoshima is best known for being the place where a couple of farmers stumbled upon the King of Na gold seal in 1784, a designated national treasure that's now on display in the Fukuoka City Museum. But beautiful beaches and tropical snorkelling spots are the treasures to be discovered today, while the viewing tower in Shiomi Park provides an unbeatable shot of the Fukuoka coastline across the bay. Shikanoshima is connected to the mainland by road, but ferries also run to Momochi.
Visit the manga museum in Kitakyushu
Kitakyushu – the second-biggest city in the Fukuoka prefecture – was an important port linking Kyūshū with Honshu, but there's more to this town than its industrial heritage. Kokura Castle was built in 1602, burned down in 1866, then rebuilt in 1959 – a striking contrast to the modern buildings around Kokura station, a mere 16 minutes by Shinkansen (bullet train) from Hakata. The nostalgic Mojiko station and the red-brick Western-style buildings around Moji Port reveal Kitakyushu's history, while museums dedicated to manga and the humble toilet (seriously, it's called the TOTO Museum) are two of the quirkiest in Japan. Kawachi Wisteria Garden in the shadow of Mount Sarakura is a compulsory detour for budding Instagram influencers, where tunnels of hanging wisteria flowers glow purple each spring.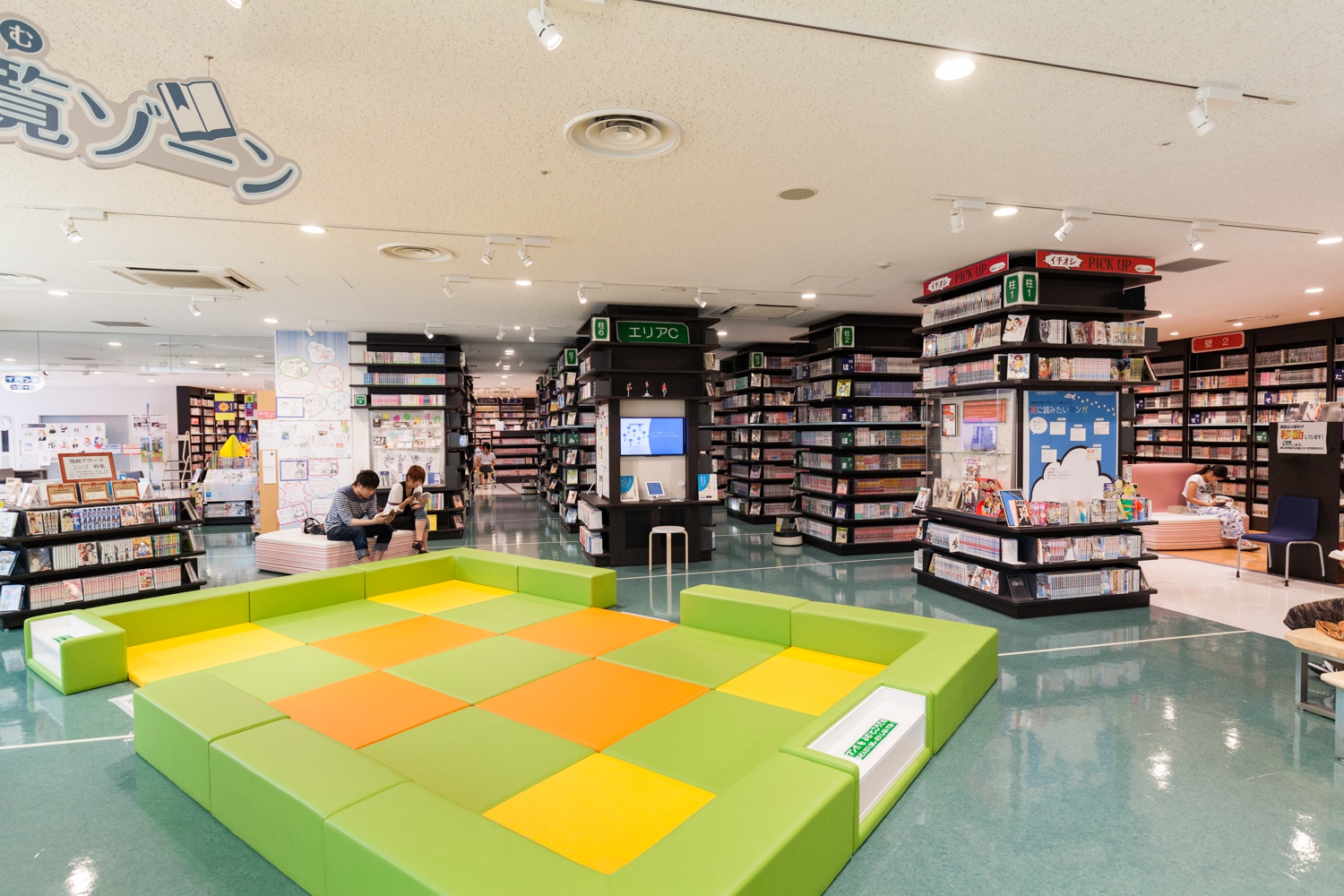 Catch some waves at Itoshima
The golden arcs of sand and dense greenery of the Itoshima peninsula wouldn't look out of place in Hawaii or the Pacific Islands, but are found only 40 minutes' train west of Fukuoka. Catch a wave at surf spot Keya Beach and admire the sunset from Nogita Beach, but Futamigaura Beach – with its white torii gate in the water framing the so-called 'husband and wife rocks' further out at sea – is the postcard picture. Oceanfront Karatsu Castle is another 45 minutes on the train along the coast, while nearby Yobuko – best accessed by car – is renowned for its sashimi-style squid, sometimes served still alive.
Drink some sake in Kashima
The Saga prefecture is famous for its award-winning sake, and a couple of breweries are just blocks from Hizen-Hama station, a little over an hour south of Fukuoka. Fukuchiyo Brewery produces the Nabeshima sake, crowned the world's best by the International Wine Challenge (IWC) in 2011 for its fruity, melon-like flavour. Three blocks south, Minematsu Brewing Company – established 1914 – runs tours through its century-old production process. Visitors can even hop in one of the huge brewing pots for selfie before perusing the shelves of its showroom, loaded with sake, shochu, fruit liqueurs and vinegars, and even amazake, a sweet low-alcohol brew. As well as sake, Kashima is known for the Shinto Yutoku Inari shrine – one of Japan's most famous – that sits just outside Kashima City.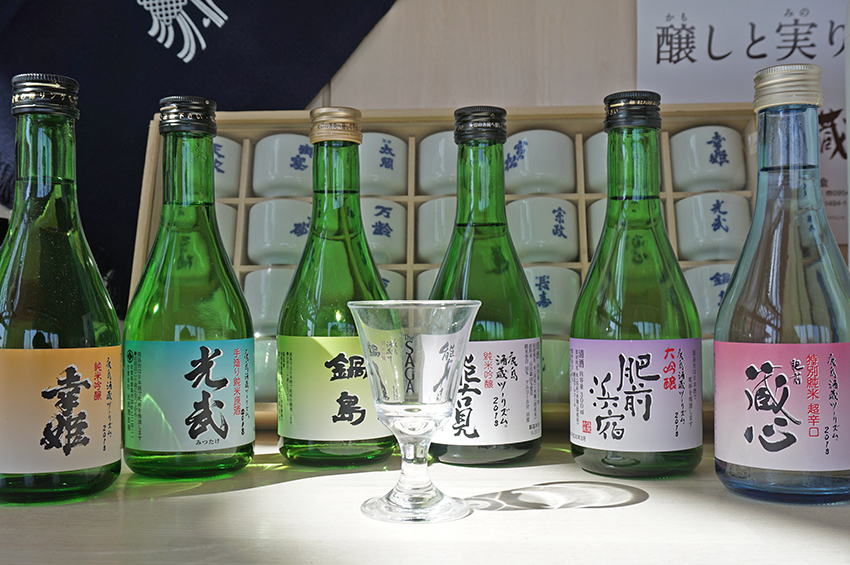 WHERE TO EAT IN FUKUOKA
Fukuoka, the biggest city on Japan's Kyushu Island, is famous for its culinary treats, with a wide range of restaurants offering local Hakata delicacies as well as international classics. These restaurants reveal the best of Fukuoka's cuisine, from fine dining luxury to budget ramen and yakitori restaurants.
Restaurant Hiramatsu

Hakata
Opened in 1999, Restaurant Hiramatsu has been offering top quality French cuisine in Fukuoka for over a decade. Fukuoka-born head chef, Yasuhiro Mizumoto, who trained under Michelin-starred chef, Hiroyuki Hiramatsu, transforms a variety of fresh seasonal food into delectable French classics. One of their specialties is duck foie gras wrapped in savoy cabbage leaves, served with a fragrant sauce which gives the dish a traditional twist. Their friendly staff and eloquent Art Nouveau interior captures the luxurious essence of Hiramatsu's cuisine.
Yamanaka offers authentic 'Hakata-mae' sushi, made with a variety of fresh seafood taken from Genkainada and Hakata bay. The chef not only handpicks the seafood himself but also makes the restaurant's own special soy sauce. From well-selected ingredients to the presentation of dishes, their top quality food is a prime example of delectable Japanese cuisine. The modern interior of the restaurant was designed by internationally acclaimed architect Arata Isozaki, offering a distinctive contemporary take on the traditional sushi restaurant. The combination of traditional sushi made of seasonal seafood and the sophisticated atmosphere makes this an essential stop on any culinary tour of Fukuoka.
A branch of the Michelin-starred ASO Tokyo restaurant, Ristorante ASO Daikanyama opened in Fukuoka in 2011. Embodying its core concept 'Operetta', ASO's restaurant offers top quality Italian food in a fine dining setting. The menu features innovative takes on Italian cuisine using the best seasonal food of the Kyushu area. One particular highlight includes deconstructed spaghetti alla puttanesca and a sautee of star anise braised beef. ASO is dedicated to satisfying all five senses, and their beautiful presentation of the dishes is consistently surprising and refreshing.
Daishizen is the best place in Fukuoka to taste quality for a reasonable price. What is remarkable about Daishizen is its wide variety of types of meat: not only chicken but also different parts of local beef, pork and horse meat. Besides yakitori, Daishizen offers sashimi using fresh seafood taken every morning from the market. A recommended dish from Dashizen is the horse meat sashimi which uses horse meat from Kumamoto, available at a far more reasonable price than in Tokyo. One of their most popular dishes, marbled-horse meat.
Mizutaki, a hotpot with chicken soup, is one of the traditional local dishes of Fukuoka, and Hakata Mizutaki Toriden is one of the best places to experience it. Toriden's dense milky white soup takes stock from a home-bred chicken and combines it with local fish and vegetables as well as special 'golden' ponzu and yuzu pepper, which gives the soup its distinctive kick. There are three different mizutaki courses available in the restaurant, all of which serve rice porridge or ramen before the dessert to finish off the hotpot. You also enjoy a wide range of alcohol, including Kyushu's local sake and selected wine and champagne that match well with the mizutaki.
Motsunabe, a stew with pork or beef guts, is another traditional hotpot dish of Fukuoka and has become one of the most popular dishes in the area along with ramen. Hakata Motsunabe Hakkei offers motsunabe with different flavors of soup, including soy sauce, miso and salt, although soy sauce remains the most popular in the restaurant. Their massive hotpot has motsu (guts) of black beef from Kagoshima along with plenty of vegetables such as cabbage, garlic chives and shimeji mushroom. The soup is made of authentic Japanese soy sauce with chicken stock and has a strong but elegant flavor. Besides motsunabe, Kagoshima black beef is also served broiled with salt, seared beef, and liver sashimi.
Ichiran is one of the most well-known ramen restaurants, with branches across all Japan. Employing a unique technique of soup making, they offer tonkotsu soup which brings out the essence of pork bone with an original sauce made up of more than 30 ingredients that have matured for a long time. Ichiran is also famous for the unique eating style which the restaurant requires customers to follow. Once you have entered and bought a ticket for your ramen, you will be seated at an individual counter table. It is their aim to let customers concentrate on eating and tasting their ramen rather than concentrating on conversation.
Nakasu is an area in Fukuoka which is located between Hakata River and Naka River. There are a number of shops and street stalls lined up, especially along Naka River, and it has become one of the biggest nightlife spots in Western Japan. The street stalls offer a variety of food ranging from ramen of various styles, yakitori, oden and tempura. You can enjoy this rowdy, celebratory atmosphere with nice hot food, alcohol and an enjoyable chat with a stall owner.
WHERE TO SHOP IN FUKUOKA
Closer to Seoul and Shanghai than the capital of its own country, Fukuoka has always been a hub of international commerce. And that entrepreneurial spirit is alive and well in this seaside city's sparkling selection of malls, arcades, boutiques and other retail hotspots, from the luxury labels of Tenjin to the old-school arcades of Hakata. For a spot of retail therapy, these are the best places to shop in Fukuoka, Japan.
Loads of shopping centres talk themselves up as being an entertainment precinct rather than just a mall, but it's no exaggeration when it comes to Canal City. Just over the water from the yatai of Nakasu Island, this mega-mall truly is a city within a city, with 250 shops, two hotels, offices, movie theatres, arcades, a performance stage and restaurants surrounding a 180-metre canal, which throws a glitzy light and fountain show every half hour. Familiar Western names including Zara, GAP and H&M neighbour Japanese stores such as Sanrio — the inventor of Hello Kitty and her friends — and many offer tax - free shopping; bring a foreign passport to receive a tax refund on purchases greater than ¥5,000. Don't miss the eight restaurants inside the Ramen Stadium for a steaming bowl of Fukuoka's famous Hakata ramen.
Tenjin Chikagai is made up of 150 stores lining two 600-metre-long underground passages — the perfect shopping spot on a rainy day. But even when the sun is shining, the dozens of entrances dotted around Tenjin are seriously alluring for the European-style stained-glass windows and hand-laid stone walkways that snake below Tenjin's upscale malls. Directly connected to Tenjin and Tenjin-Minami subway stations, Nishitetsu Fukuoka Train Station and Nishitetsu Tenjin Bus Station, this subterranean mall covers everything from cosmetics at Cosme Kitchen, to kimonos at Suzunoya and accessories at Karankoron Kyoto.
JR Hakata City
Another ultra-convenient retail hub, JR Hakata City sits directly on top of Fukuoka's central Hakata Station — a one-stop shop for anything a traveller needs before hopping on the train to explore more of Kyushu. More than 230 shops hover above the railway tracks, including the two centrepiece department stores Hankyu and Tokyu Hands. Kitte is a second shopping mall joined directly to the station, famous for its floor devoted entirely to shoes.
The Kawabata Shopping Street houses 100 shops along 400 metres of covered arcades — mom-and-pop retailers flogging everything from Japanese tea to ornate Hakata-ori silk threads. This shotengai (shopping street) brings all of Fukuoka's most famous products together in one place: tonkotsu ramen, Kawabata zenzai (sweet red bean soup with rice cakes), menbei (pickled cod roe), Hakata kajuen ichigo ichigo (strawberry cookies), and Niwaka senbei crackers — crunchy biscuits that look like the masks Hakata Niwaka performers have worn for centuries. Fukuoka's oldest arcade is just a block from Kushida Shrine — the HQ of Fukuoka's celebrated Hakata Gion Yamakasa Festival, which displays its elaborately decorated floats in the arcade in the build-up.
Hakata dolls — also a fixture of the festival — are another souvenir to collect on Kawabata Shopping Street. More unique figurines, however, are found at Yamabikoya. This converted apartment just west of Tenjin's Nishitetsu Fukuoka Train Station curates a collection of 1,000 daruma — hollow, round dolls of Bodhidharma, the founder of Zen Buddhism in Japan — cherry-picked from around the country. Look out for the one riding a skateboard, and the trio waving the Japanese flag. Toys, trinkets and good-luck charms plaster every available inch of owner Shintaro Segawa's store — a galaxy of choices for a handcrafted memento to take home.
Marinoa City Fukuoka is a half-hour drive west of downtown Fukuoka, but this waterfront outlet mall is worth the journey for its discounted price tags. Styled like an American pier, this al-fresco shopping centre features 170 outlet shops, including big brands such as Ugg and Uniqlo, on its budget-friendly boardwalk. Oh, and the ferris wheel is absolutely enormous — 60 metres tall, to be precise, and lit up by 6,000 lights after dark — providing peerless views over the Fukuoka coastline and Nokonoshima Island across the water.
Much like the legendary Shibuya 109 store in Tokyo, Tenjin Core is Fukuoka's epicentre of gyaru fashion — a brash fad that peaked in the 2000s, now an umbrella term referring to a whole stack of style subcultures. Point is, this is where young people — especially women — come for clothes, across 10 floors of fashion labels that even includes a branch of Shibuya 109. Travellers born last century will feel a little old compared to other shoppers here, but there is a leafy beer garden on the rooftop terrace for the adults to enjoy.
Tenjin isn't just for teenagers — far from it. Fukuoka's main commercial area is dotted with upmarket malls such as Solaria Plaza next door to Nishitetsu Fukuoka Station. The luxury is obvious, from the marble floors, to the Dean & DeLuca gourmet grocery store, to the exclusive Japanese designers at the top end of the price scale. Beneath six floors dedicated to clothing hides a basement brimming with bakeries and other sweet treats, while the Solaria Stage shopping centre across the road houses quality conveyor-belt sushi joint Hyotan.
The opulence continues on top of Nishitetsu Fukuoka Station at Mitsukoshi Fukuoka, home to 11 levels of big-name apparel, cosmetics and watches in particular — think Rolex, Cartier and Omega. Across Kego Park, Iwataya dishes up even more international luxury: Gucci, Calvin Klein, Dolce & Gabbana, Prada and Hermès are only a handful of the A-list labels on offer. Both these malls offer tax-free shopping and translation services in English and Chinese.
The Fukuoka chapter of Mandarake won't appear on every visitor's itinerary, but anyone with a passing interest in Japanese animation cannot miss this turbo-charged comic-book store. A bright red-and-yellow facade just north of Tenjin's more salubrious shopping spots, this Mandarake franchise is one of 11 around the country, showing off a huge collection of anime, manga, games, toys, CDs, DVDs, cards, cosplay, figurines, books and dōjinshi (self-published) fanzines — two floors of a collector's wildest fantasy.