LAUANTAI, 25. HEINÄKUUTA 2020

Hania (also spelled Chania) is Crete's most evocative city, with its pretty Venetian quarter criss-crossed by narrow lanes and culminating at a magnificent harbour. Remnants of Venetian and Turkish architecture abound, with old townhouses now transformed into atmospheric restaurants and boutique hotels.
Chania in Crete is located on the westernmost side of the island. Although some places have developed in tourist resorts, most beaches and villages in Chania keep their authentic style. The northern side is more developed and lined up with luxurious tourism resorts and organized beaches. This is where the most popular beach villages of Chania are found. On the contrary, the southern side is secluded and more traditional, with small seaside villages and unorganized beaches.
Due to the long history and rich culture, the region of Chania keeps evident its traditional architecture. A walk in the Old town with the intense Medieval architecture is a walk back in time. The Venetian port of Chania Town is the most characteristic spot of western Crete. Holidays in Chania combine relaxation in amazing beaches, historical visits and experience of authentic life.
The region of Chania Greece, or Hania, is located on the western side of Crete island, one of the most popular Greeks Island. It has amazing places to visit, from secret villages and fabulous beaches to interesting sightseeing. The most famous town is Chania Town, with the characteristic Venetian, Turkish and traditional architecture. The most impressive beaches are Balos, Elafonissi, and Falassarna, while there are innumerable other amazing beaches around the coastline, from organized resorts to secluded coves.
Chania holidays is a very interesting experience. A drive around the prefecture will also bring you to many interesting sights. Explore the Medieval Castles you will find on your way, trek the many paths along with forests and gorges, visit the small local museums that depict the local history and even try a chat with the locals at the traditional restaurants. You will frequently see them sitting in the village square and enjoying a coffee under the shade of a huge tree. In this holiday, apart from relaxing on a beach resort, grab the chance to experience the famous Cretan tradition and the warm hospitality.
Although all this beauty means the old town is deluged with tourists in summer, it's still a great place to unwind. The Venetian Harbour is ideal for a stroll and a coffee or cocktail. Thanks to an active modern centre, the city retains its charm in winter. Indie boutiques and an entire lane (Skrydlof) dedicated to leather products provide good shopping, and a multitude of creative restaurants means you'll eat very well here.
BEST TIME TO VISIT CHANIA
Best Time for Good Weather and Swimming: The warmest weather in Chania (and all the Greek islands) is between late May and early October when it's sunny, hot, and the water is perfect for swimming. Water temperature heats throughout the summer months and is warmest in August and early September. Since most people go to Chania for the beaches it's pretty quiet at the holiday spots in early May and late October though the weather is still quite nice.
Best Time for Sightseeing: If you're visiting Chania more for the sights, history, wineries, and food then you don't need hot temperatures just warm pleasant weather. So the months of late March, April, May, October, and early November are great times for touring the sights. The weather is still warm by northern european standards though there can be some rain and warmer clothing should be packed. Chania has a large local population and stay active and open year-round.
Best Time for Island Hopping: There are some incredible islands (Santorini, Naxos, Paros, Ios, Mykonos) that are a 2 to 5 hour ferry ride from Crete. Hopping on a ferry and exploring these nearby islands is a highlight of traveling to Chania. Santorini has a longer tourist season than the other islands so you can happily visit there anytime between late April and early November (though check ferry schedules for connecting ferries in the off-season). For the other islands mid-May to early October is best.
Best Time for Saving Money: Hotels are much cheaper in the shoulder season (April, May, and October) than in the summer months but there's also a lot less going on so you need to weigh the pros and cons. Transportation, food, and drink prices tend not to vary much by season. If you want good weather but cheap hotels then late May, early June, late September, or early October are great times. There are no guarantees but the first three weeks of October can often have great weather.
High Season (July to early September): Hot, sunny weather with lots of people – but never so many that it's unenjoyable. Prices are at their peak. Sea water at its warmest and best for swimming. Ferries and flights run with the greatest frequency. If you're in Chania for the buzz and nightlife of the larger towns then this is the time to visit.
Shoulder Season (May and June, September and early October): Great weather. Sunny and warm but not blazingly hot like the summer. Tourists are around but it's never crowded. Everything is open in June and September but May and October will definitely see some closed doors. The sea might not be warm enough for swimming in May and October.
Low Season (late October to April): This is winter and that means gray skies, cool weather, and rain. The main towns of Heraklion, Chania, and Rethymno have large local populations and never go completely dead, even in winter. Ferries and flights have very limited schedules though there'll be at least one a day going to Athens.
GETTING TO CHANIA
Plane - Daily flights from Athens touch down at Chania International Airport, as do seasonal flights from the UK. Airport buses cost EUR2.30 and take around 20 minutes.
Car - Those driving from Heraklion need to take the E75 along the coast to Chania, while the E65 runs from Kissamos to the west.
Bus - KTEL operates daily buses from Cretan cities like Rethimno and Heraklion. The bus from Heraklion takes 3 hours and costs around EUR15
GETTING AROUND CHANIA
Hania town is best navigated on foot, since most of it is pedestrianised.
Public Transportation - Chania Urban Buses runs a local bus network. Single tickets cost just EUR1.20 and fares are paid when you board.
Taxi - Expect taxis in Chania to charge around EUR3 for the first mile, then EUR1.50 or so for every mile after that.
Car - You can rent a car of your own from the local branches Avis and Flisvos. Daily rates should be around EUR10-15.
WHERE TO STAY IN CHANIA
Here are list of most book hotels in Chania
Featuring a restaurant and a pool with sun terrace amidst its palm-tree garden, Royal Sun lies within 3 km from the centre of Chania Town. It offers air-conditioned accommodation with free Wi-Fi and a private balcony overlooking the Cretan Sea and the town. Fitted with floor-to-ceiling windows, the rooms of Royal Sun are decorated with green-wooden furniture and soft colours. Each unit is equipped with LCD satellite TV, a safe and a fridge. A hairdryer and free toiletries can be found in the private bathroom. A buffet breakfast is served daily at the dining area, while guests can also enjoy Greek and Mediterranean dishes at the on-site restaurant. Coffees, refreshing drinks and cocktails are served at the lounge bar throughout the day. Sport facilities include a fitness centre and a table tennis. Staff at the front desk can arrange car rental and can provide currency exchange services. Royal Sun is situated 6 km from Souda Port and 12 km from Chania International Airport. Staff at the 24-hour front desk can offer information on the scenic Venetian Port of Chania at 3 km. Free private parking is possible on site.
Monastery Estate Venetian Harbor
Housed in a 16th-century mansion, in Chania Old Town, Monastery Estate Venetian Harbor boasts a spa centre with an original Turkish hammam and an indoor pool surrounded by stone walls and Venetian arches. Guests can enjoy Cretan cuisine cooked with a modern twist, at the elegantly decorated restaurant. Blending traditional atmosphere with modern touches, the suites at Monastery Estate are fitted with arches, stone-carved doors and wooden floors. Each comes with a private bathroom with shower, bathrobes, slippers and free toiletries, while some also include a seating area. Some suites open to a private terrace with hot tub. Extra services include airport transfer on request and at extra charge, as well as room service. Massage treatments can also be enjoyed on request and at extra charge. Free WiFi access is offered throughout the property and the reception is available 24 hours per day. Guests will find restaurants, bars and shops within a short walk of the property, while the Municipal Market of Chania is 350 m away. Souda Port is 7 km away and Chania International Airport is at a distance of 14 km.
Porto Veneziano Hotel enjoys a privileged location on the waterfront of Chania's Old Venetian harbour. Fitted with environmentally friendly cooling systems throughout, it offers panoramic views and accommodation in a minimal navy design. Just 300 m from the centre of Chania, Porto Veneziano is an ideal base for your stay in this historic town. Fitted with geothermal air conditioning, the modern guest rooms are appointed with private balconies, allowing you to admire views of the harbour, the Old Town or the White Mountains of Crete. Start off with a sumptuous, Greek, buffet breakfast consisting of freshly squeezed orange juice and homemade delicacies before taking a stroll along the water's edge to the charming harbour. Chania's most famous sites are all within easy walking distance of Porto Veneziano. The nearest organised beach is just 1.5 km away. Head back to Porto Veneziano for an evening drink or light meal at hotel's bar. The hotel offers free Wi-Fi throughout and operates a smoke-free environment on all communal areas, guest rooms and suites.
The family-run Danaos offers a friendly and relaxed base in the heart of Chania, just a short walk from Chania's Venetian harbour and right next to the beautiful sandy beach of Nea Chora. There are various room sizes available, to suit the needs of solos, couples and groups or families. Some rooms have a spacious balcony with views of Chania Town or the Cretan Sea. Guest can enjoy a good start to the day with a continental breakfast in Danaos' charming breakfast room. The owners of Danaos are available for any requests or sightseeing tips needed and will also arrange car or bike rentals. Many restaurants and taverns can be found in the surrounding area.
Situated in Chania Town, 4.2 km from Venizelos Graves, SanSal Boutique Hotel features air-conditioned accommodation and a bar. Boasting a 24-hour front desk, this property also welcomes guests with a restaurant and a terrace. The property is close to popular attractions like Kucuk Hasan Mosque, Folklore Museum of Chania and Municipal Art Gallery of Chania. The rooms in the hotel are fitted with a flat-screen TV. Guests at SanSal Boutique Hotel can enjoy a buffet breakfast. Popular points of interest near the accommodation include Firkas Fortress, Etz Hayyim Synagogue and Archaeological Museum of Chania. The nearest airport is Chania International Airport, 12 km from SanSal Boutique Hotel.
Irida Hotel is situated near the cosmopolitan Koum Kapi area, on the promenade leading to Chania's centre and overlooks the sea. It has free Wi-Fi access and offers buffet breakfast and private parking. The rooms at Irida Hotel are fully air-conditioned and have a private balcony with panoramic views of the sea and Chania's old town. A rich buffet breakfast is served in Irida's modern and spacious dining area. Drinks and cocktails can be enjoyed at the on-site bar. The Venetian Harbour of Chania is 1 km away and Chania Town centre is within a 15-minute walk. Chania International Airport is 15 minutes away by car. The 24-hour reception can provide information about the attractions of the area and assist with car rentals.
Just 100 m from the sandy Nea Chora Beach, the family-run Hotel Ideon is in Chania Town. It offers free WiFi in public areas and air-conditioned accommodation with a balcony. The scenic Venetian Harbour is a 15-minute walk away. Featuring a TV, all rooms of Ideon are equipped with a mini fridge and a safety deposit box. Each has a modern bathroom with a hairdryer. Some units come with views over the White Mountains. A buffet breakfast including homemade jam is served in the property's roof-garden. In the evening, guests may relax with cocktails or freshly squeezed juices at the on-site bar of the roof-garden. The property facilities include a communal computer, while printing is possible upon charge. A tour desk and a bike or car rental service are available. Hiking activities can be arranged. Several tavernas, café bars and mini markets for the general supplies can be reached within short walking distance. The central bus station is a 15-minute walk away.
Near the Venetian harbour in the old city of Chania, Palazzo Duca features elegant studios and apartments with air conditioning and free Wi-Fi throughout. Taverns, café-bars and the central market are within a short stroll. Fitted with Cocomat mattresses, the accommodation offers a kitchenette, fridge, LCD satellite TV and safe. Free toiletries are also included, while some have a spa bath or seating area. Most units open out to a balcony with views of the old city. Nea Chora beach is just 800 m from Palazzo Duca. Other popular beaches, such as Chrissi Akti and Agii Apostoli, are located less than 3 km away. Chania International Airport is at a distance of 12 km.
Hotel Kriti is centrally located in Chania, at the meeting point of the famous old Venetian harbour and the commercial centre of the city. It has elegant rooms with free Wi-Fi, air conditioning and private balcony. Kriti rooms feature a satellite TV, minibar and wardrobe. They all have their own bathroom with hairdryer and bathtub or shower. You can enjoy delicious light meals at the snack bar or buffet-style menu at the breakfast room. Guests can have fun in the pool, spend some time in the TV room or relax in the hotel's lobby. A fitness centre is also provided. Enjoy the magnificent view over the town, Koum Kapi Beach and the White Mountains. The hotel's staff is at your service 24 hours a day.
Located on the western wall of the old town of Nea Chora Chania, just 50 m from the sea, Irene Hotel offers rooms with balconies, some with views across Chania Bay. The beach is 250 m away. A communal swimming pool is 150 m away. All of Irene Hotel's rooms have tiled floors and a private bathroom. Each air-conditioned room is equipped with a TV, fridge and central heating, and enjoys free Wi-Fi access. A buffet breakfast is offered at Irene's dining room, which also features a bar. The hotel has a small lounge area in the lobby with free Wi-Fi access. Hotel Irene is just 50 m from the sea and 7 km from Souda Port connecting to Athens and various Aegean isles.Sights such as the Venetian lighthouse and Koum Kapi are a 10-minute walk away. Within 150 metres, guests can also find a public swimming hall.
Located in Chania Town, a few steps from Nea Chora Beach, Christina Beach Hotel provides accommodation with a restaurant, free private parking, a fitness centre and a bar. Featuring a shared lounge, the 3-star hotel has air-conditioned rooms with free WiFi, each with a private bathroom. The hotel features garden views, an outdoor pool and a 24-hour front desk. Guest rooms at the hotel are equipped with a flat-screen TV with satellite channels and a kitchenette. All rooms will provide guests with a fridge. Christina Beach Hotel offers a continental or Full English/Irish breakfast. Popular points of interest near the accommodation include Kladissos Beach, Chryssi Akti and Etz Hayyim Synagogue. The nearest airport is Chania International Airport, 16 km from Christina Beach Hotel.
Cretan Renaissance is hosted in a Venetian manor house, characterized by the Ephorate of Byzantium Antiquities and UNESCO as a historical monument to be preserved. The unique placement of Cretan Renaissance offers to visitors a panoramic view of the old port, of the breakwater and Lighthouse of Chania. It boasts uniquely decorated rooms and suites with free WiFi. Traditional Cretan breakfast is served. Fitted with well-chosen furnishings and Cocomat mattresses and pillows, all air-conditioned units include a flat-screen TV with cable channels. All units include a seating area where you can relax. Enjoy a cup of coffee or tea while looking out at the sea or garden. All rooms are fitted with a private bathroom, while some come with a spa bath. For your comfort, you will find bathrobes, slippers and free toiletries. The hotel also offers bike hire and car hire. Firkas Fortress is 200 m from Cretan Renaissance, while Archaeological Museum of Chania is 300 m away. The nearest airport is Chania International Airport, 11 km from the property.
THINGS TO DO IN CHANIA
On the north coast in western Crete, this is one of Greece's most beautiful towns. The cobbled streets are filled with shops selling clothes, ceramics, and local artworks, and the city is a favorite destination for holidaying Greeks in August. Chania is a wonderful place to lose yourself in its charms for an afternoon that could easily stretch into an evening dinner at a romantic restaurant overlooking the Venetian harbour. This site has been inhabited since the Bronze Age, when the Minoans founded the ancient city-state of Kydonia here almost 5,000 years ago. However, Chania gained its present layout in the 13th century under the Venetians (1204-1645), who fortified it and made it the island's capital. In 1971, the island's capital was moved to Heraklion.
From Minoan times to Venetian rule to the Second World War, Chania's history has been impossible to separate from the Mediterranean Sea, and this museum is the perfect way to get a handle on that key relationship. See beautifully reconstructed models of ancient triremes, as well as a detailed model of the Venetian Port at the height of its glory, and don't miss the large exhibit documenting Germany's invasion of Crete in 1941. Try to get to the Moro Shipyard too, where the Museum has installed an amazing model of a Minoan ship made by local craftsmen.
Venetian Port: A Beautiful Seafront Neighborhood
Between 1250 and 1650, Chania was ruled by the city of Venice as part of its oceanic Empire, and the legacy of that era is the city's beautiful port district. Highlights include the Firkas Fortress, built to ward off Turkish invasion (unsuccessfully) and Angelou Street - a beautiful series of Venetian-style homes in the Topanas neighborhood. When you've absorbed the sights, the quay is lined with bakeries and tavernas where you can dine by the ocean - an ideal way to end the day.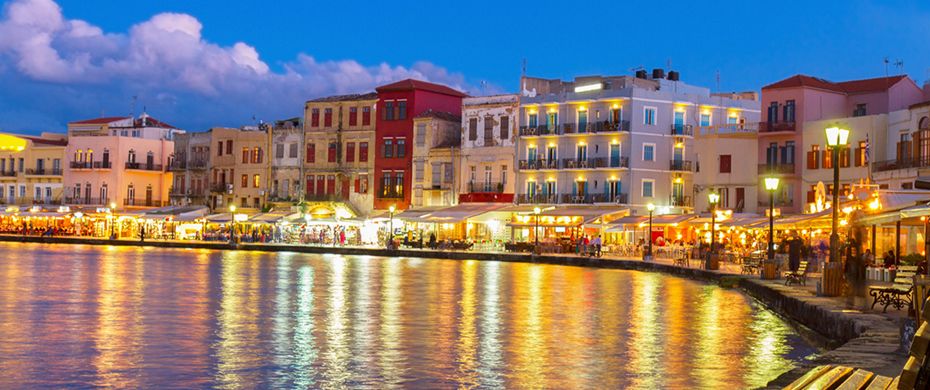 Archaeological Museum of Chania
Just south of the Venetian Port, you'll find the Archaeological Museum of Chania, and you'll be glad that you did. Located in what used to be a monastery, the museum shows off some of the most impressive finds from ancient Chania, including royal seals from 5,000 years ago, gracefully sculpted bird-shaped pottery vessels and a dazzling Roman mosaic - but there are so many striking artifacts that everyone will have their own personal highlights.
Botanic Park & Gardens of Crete
About 10 miles south of Chania, something amazing has blossomed in the hills of the Cretan interior. After a wildfire in 2004, locals in Skordalou made a creative decision to turn what used to be thriving centuries-old olive groves into a botanical tourist attraction. Now, their efforts are (literally) bearing fruit, with orange and cherry groves, gardens laced with the aroma of lemon trees and Mediterranean herbs, and a thriving population of wild birds, farm animals, and butterflies to explore. It's an amazing comeback and an inspiring place to visit.
Located on the mole poking out into Chania harbor, the lighthouse is unmissable from the Venetian Port. Originally, the Venetians built the lighthouse as a defensive measure, enabling them to stretch a chain across the harbor entrance, but it fell into decay in the 1700s. However, thankfully, the Ottomans rebuilt the tower and renovations in 2005 have left it looking more elegant than ever. You can't climb the lighthouse, but the views from the promontory offer some of Chania's most beautiful views, so it's a must-visit attraction.
One of the best things to do in Chania is wander through the maze of narrow, pedestrian-only streets in the historic old town. An architectural style jumps out at you around every corner. Shops lining the streets and stairways sell souvenirs, and cute restaurants and cafés are tucked into shady patios. As you walk around, you'll come across four distinct areas, each with its own look and feel: Kastelli is hilly and quite old with very narrow, twisty walkways. If you come across a group of tourists, it's often too tight to pass. Topanas is just back from the old port and has narrow roadways. The Jewish District is easily identified by its wider streets. The Splantzia District has the greatest number of outdoor cafés and restaurants, mostly located around a huge plane tree in front of the Church of St. Nicolas.
The Monasteries of Akrotiri Peninsula
The rocky peninsula of Akrotiri, 10 kilometers east of Chania, is home to three monasteries. Agia Triada, founded in 1612, is set amid meticulously tended olive groves and orange orchards, and centers on a cloistered courtyard and a lovely church-you can buy olive oil made by the monks. A short drive away stands the fortress-like Gouverneto, founded in 1537. Even if the monastery is closed, the location is beautiful. From here, a footpath leads past Arkoudiospilia (Bear Cave), down 140 steps to Katholiko, an abandoned sixth-century monastery, built into a cliff face. After seeing the monasteries, head for Stavros Bay for a swim at the sandy beach where Anthony Quinn danced in the 1964 film Zorba the Greek.
Crete's most spectacular beaches are often the hardest to reach, and Balos is certainly one of them. Excursion boats depart from Kissamos (40 kilometers west of Chania), but it's more fun to hire a vehicle, preferably a 4WD jeep, and visit independently. You'll need to negotiate a challenging, seven-kilometer, rough track, running along Gramvousa Peninsula-be sure to go slowly and carefully. The local municipality is working on improving the road, but at the moment, the trip on the dirt road takes about 30 minutes. It's an adventure complete with steep drop-offs, goats, and lots of dust. A small fee is charged per person to use the road. From the car park, hike down a steep footpath (20 minutes), to arrive at this enchanting white-sand beach, which extends to a stunning turquoise and emerald-green lagoon. From here, you can wade through the knee-high sea to the tiny islet of Gramvousa, crowned by a 16th-century Venetian fort. The beach is blissful after 5pm, when the excursion boats leave, and you're at one with nature. Prince Charles and Princess Diana swam here during their honeymoon in 1981.
On Crete's isolated southwest coast, this stunning beach lies about a two-hour drive from Chania (73 kilometers). The colors here are amazing-the sand takes on pink hues in certain light as it is made up of tiny pieces of shells and coral, and the sea is turquoise-blue. You can wade through ankle-deep water to an islet, which is a conservation area, being the last stop for birds migrating from Europe to Africa. Complete with sunbeds and umbrellas to hire plus a canteen for snacks, Elafonissi is ideal for families with kids due to the warm, shallow sea.
Day Trip to Hike the Samaria Gorge
Crete's mountains are cut by deep gorges, the longest of which is the 18-kilometer Samaria. This is a one-way hike, so you need to consider transport back to your starting point before doing this hike. It can be complex, so a tour is your best option. Entrance to the gorge is at the village of Omalós, 42 kilometers south of Chania. The path is steep and uneven at first, descending through dense pinewoods. Deep inside the rocky gorge, the footpath winds around large boulders, and at its narrowest point, the "Iron Gates" (Síderoportes), the Samaria is only four meters wide. Look out for kri kri, wild goats unique to Crete. One of the great aspects of this hike is the fact that it is almost all down hill. The gorge opens out to the sea at the village of Ayía Rouméli, with a black-sand beach where you can swim at the end of your hike. From here, catch the ferry to Sfakia, then the bus back to Chania (75 kilometers).
This is the perfect place for families with children to spend part of an afternoon. A unique and interesting introduction to the ancient history of Greece is provided in a manner that everyone can enjoy. Interesting displays make for fun photo opportunities in the first part of the museum. Following that, you'll be treated to a 9D movie, where all your senses will be engaged. This is the perfect place to escape the midday heat or the rare rainy day and learn a bit along the way.
A pleasant diversion from the mainstream tourist attractions in Chania is the Municipal Market. Housed in a 4,000-square-meter structure built in 1911, you'll find sellers offering, vegetables, meats, and fish at the peak of its freshness. If you are on a self-catering vacation in or around Chania, this should be your first stop to stock up. It's interesting to note that a majority of the items are grown on Crete. The island's unique climate and topography allow for the cultivation of a wide variety of produce throughout the year. Some small, local restaurants are also located here along with other shops selling the standard tourist supplies.
Tandem paragliding flight in Chania
Have you always dreamt of flying over the clouds while enjoying the great views to the sea and land? This is your great chance to live an incredible experience and fly in safety with a tandem paragliding flight in Chania and Balos lagoon. Take your holidays to the next level while flying with a great instructor over the island and enjoy breathtaking views to the coastline and the mountains of Crete! You do not need to be very athletic or fit - a tandem paragliding flight is suitable for everyone. All you need to do is a few steps and the glider will take you to the air. You will enjoy amazing views to the mainland of Crete and the coastline while sitting comfortably back in the harness. You will smoothly descent afterward to the beach to take a dive into the blue waters of Crete. Paragliding in Chania should be on the top of your list while in Crete! It's an incredible experience you shouldn't miss! Totally safe and fun!
Explore hidden gems of the Cretan coastline with fun-filled coasteering activity from Chania. Coasteering came to fruition from climbers scrambling around sea cliffs to discover new climbs. They decided it would be fun to add in a wetsuit, helmet and buoyancy aids to jump off freely and forge through the surf. This fun adrenaline-filled activity is for any level of experience…you just need to be able to swim! If you are feeling super adventurous the route can always be changed to suit your skill level. Coasteering enables you to see parts of coastline you would not be able to otherwise. In a gorgeous place like Crete, it is an incredibly rich way to discover the island. Start times are flexible with Pro-Active and sometimes depend on the weather. After the briefing- let the swimming, jumping, climbing, and exploring begin!
Take this unique chance to explore hidden coves and offshore islands in Crete while kayaking through ancient blue waters. Pro-Active Adventures offer kayaking with single or double seats and they will guide you through this unforgettable adventure. This activity is open for everyone looking to get active in Crete and see a different side of the island. This is an ideal opportunity to learn new kayaking skills, improve on previous experience, or get out there and paddle like a pro!
Snorkelling Boat Tour in Chania
Discover the crystal blue waters and the coral reefs of Crete on this snorkelling excursion in Chania! Omega divers offer a snorkelling tour with professional equipment and experienced instructors to guide you through interesting and beautiful swimming and snorkelling locations, only accessible by boat. On the three hour program, you will stop in the most beautiful places in Almyrida Chania, where you will discover crystal blue waters, reefs, underwater caves and even see the entrance to the famous Elephant Cave of Crete. You will be provided with a wetsuit, mask, fins and an experienced instructor who will teach everyone how to use the snorkel equipment correctly and to explain the marine life you see in the water.
Adventure dive in the Elephant's Cave in Chania
The Elephant's Cave is simply an amazing experience you need to live if you visit the island of Crete. The cave is located in Drepano area in Akrotiri, near Chania and it is a quite easy dive for experienced divers. The cave was discovered in 1999 and the findings were significant from a speleological and a biological point of view. In the cave you will find bones of elephant species that have been estimated to be of 50.000-60.000 years old! A breathtaking experience for experienced divers - an Open Water certificate is pre-required as to enter the cave you have to dive 10 meters below sea level. The entrance to the cave is found at 10 meters below the sea level. You will reach the spot with one of the boats of Omega Divers. After passing the entrance of 9m height and 6,5m. width, you will find yourself in a tunnel of 40 meters in length. After swimming in, a series of exquisite red and white stalagmites and stalactites are revealed to greet divers as they emerge into the cave. The main room is partially filled with water, ranging from few centimetres to 4 meters deep. The good thing is that the air inside the cave is breathable so you can take off the mask and admire nature's creativity.
WHERE TO EAT IN CHANIA
Chania, the capital of Crete, offers typical island scenery. This Greek island settlement is not only famous for its past, but also for its present, including the delicious local dishes. Here are the top culinary options in Chania.
After having a walk in the old city of Chania, you can have a seat in Chalkina. This place is located just before Megalo Arsenali on the road to Neorio. Here you can enjoy some local delicacies. The staff is friendly and the spaces of the restaurant nicely decorated. The local Cretan cuisine, with delicious mezes and more, won't let you down. Taste the classic specialty of hohlioi bourbouristoi (escargots) and drink some tsikoudia or rakomelo. Just beware of the fact that this is quite strong alcohol.
This is one of the most beautiful cafe-restaurants in the narrow street of Chatzimichalis Dalianis. The building where the restaurant is located is of special historical importance, dating back to the 16th century. Then, it used to function as a Catholic monastery. After the invasion of the Turks in 1645, the monastery was turned into residencies. Nowadays it is being renovated with care and respect to its identity. On the first floor you will find an exhibition space and a studio of sculptural art. The restaurant is located on the ground flood and has a wonderful exterior space, with natural shadow from its trees.
Open from 9pm until the early morning hours, Barraki is always crowded. The clientele comprises the Cretan youth and numerous visitors. It offers an excellent combination of an idyllic atmosphere surrounded by trees, and perfect service. The quality of the food and the drinks is going to fascinate your senses. Add to this are the relaxing music choices and the aromatic rakomelo, only to be found at Barraki.
Τhis alternative place's name means 'to act unconventionally'. This is the philosophy of its clientele, who want to enjoy the moment. This amazing establishment combines shots of tsikoudia and rakomelo along with tasty delicacies and Greek music. The setting of Prassein Aloga is unusual – an open air space decorated with picturesque details. Don't hesitate to order Cretan mezes with modern influences, like siglino with mizithra cheese, peppers and oregano, as well as pork with raisins and rum.
One of the most recently established restaurants in the old city of Chania is 630 Mezedoscholeio. The traditional local dishes, like apaki, kolokithokeftedes (courgette balls) and chicken with sauce offered by this 'School of Meze' are simply delicious. The local wine is perfect to accompany the Cretan dishes. Stand next to the narrow paved street and watch the people wandering around. Don't miss the strawberry-flavored rakomelo.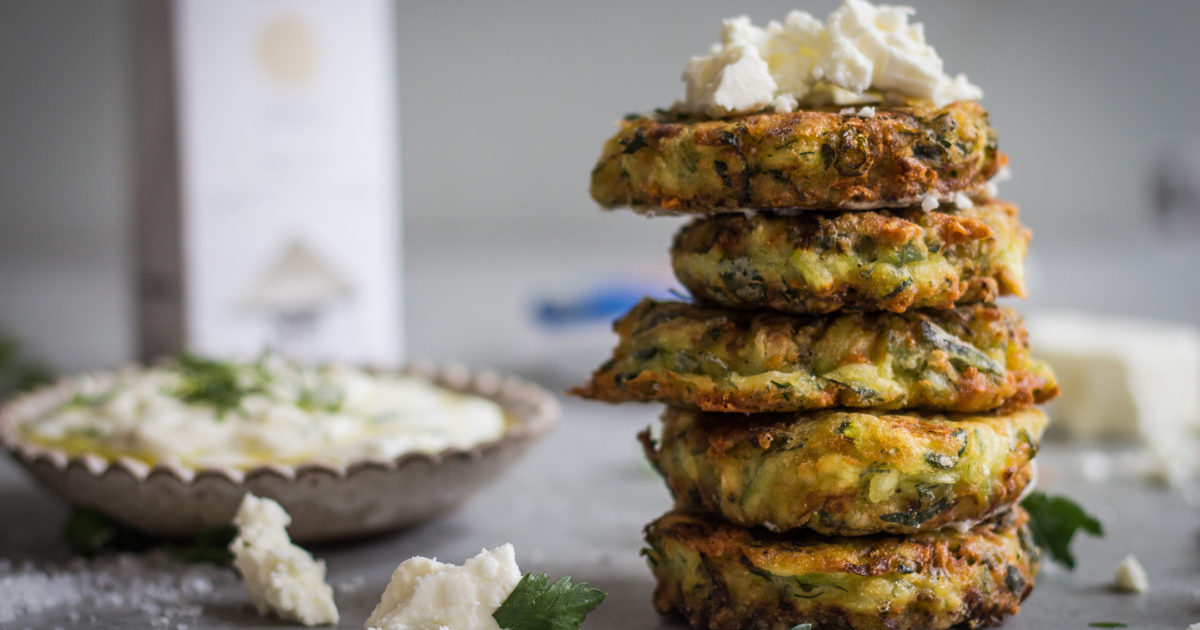 This airy white-and-blue space on Nea Hora beach, to the west of town, does fabulously fresh fish and seafood, including some inspired stuffed-squid varieties.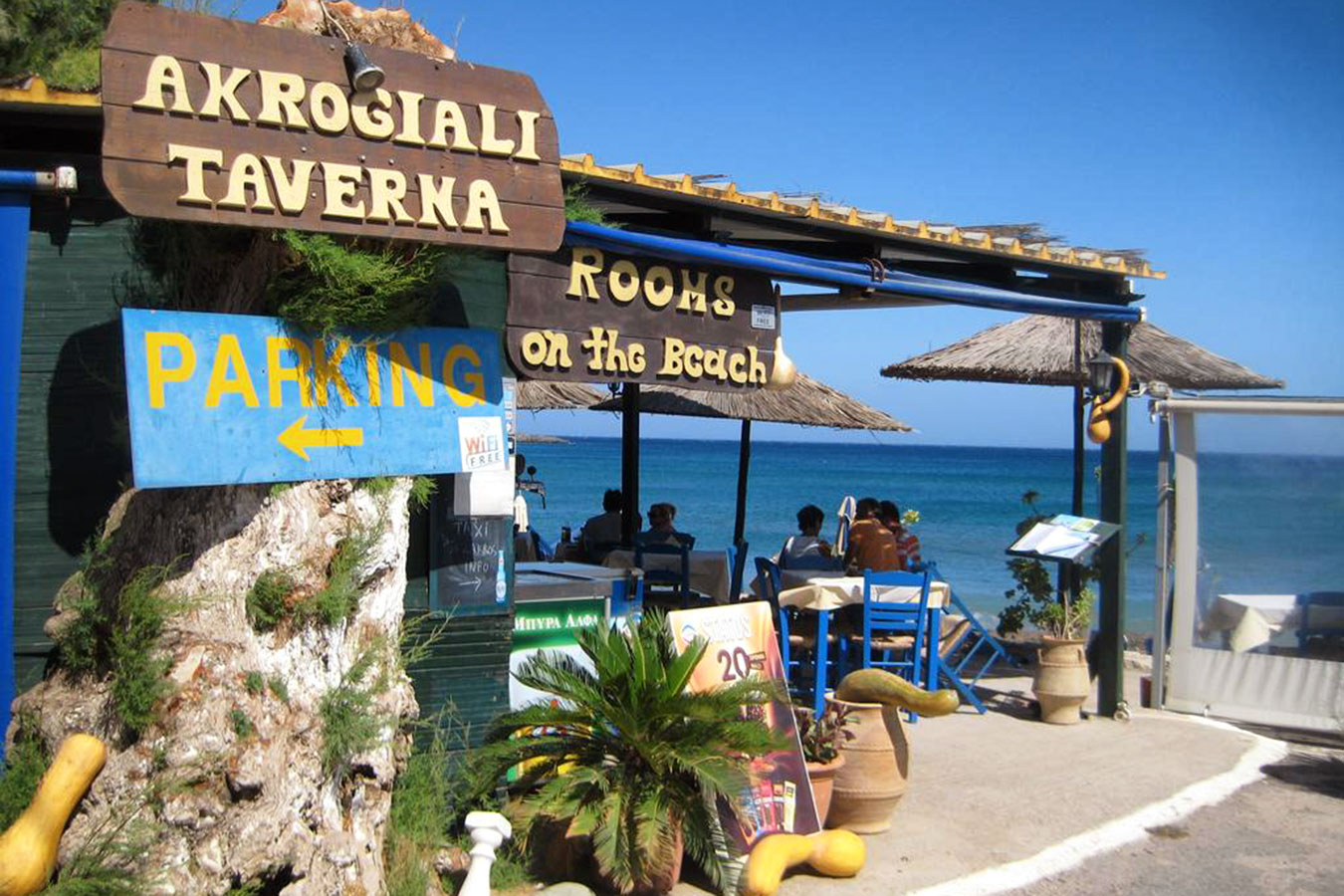 In the quieter eastern harbour, these well-respected spots for fresh fish and Cretan dishes are in two separate buildings away from each other. Apostolis II is the more popular, as the owner reigns there, but the other has the same menu at marginally cheaper prices. A seafood platter for two, including salad, is €30.
SHOPPING IN CHANIA
Hania's cross-shaped market hall opened in 1913 and bustles mostly with souvenir-hunting tourists, though a few stands selling traditional Cretan produce and products (herbs, honey, baked goods, raki, cheese) – along with cafes – are still part of the mix.
This is one of the few places in Crete where you can buy genuine, hand-woven goods (note, though, that they're not antiques). Amiable Mihalis Manousakis and his wife, Annie, weave wondrous rugs on a 400-year-old loom, using methods that have remained essentially unchanged since Minoan times.
This local designer, whose work is distributed internationally, creates wonderful contemporary leather bags (from €100), jewellery and accessories.
Sells driving and hiking maps, guidebooks in several languages and otherwise hard-to-find books about Crete, along with a few mainstream English-language novels.