MAANANTAI, 06. HEINÄKUUTA 2020
Vast savannahs peppered with immense herds of wildlife. Snow-capped equatorial mountains. Traditional peoples who bring soul and colour to the earth. Lapped by the Indian Ocean, straddling the equator, and with Mount Kenya rising above a magnificent landscape of forested hills, patchwork farms and wooded savanna, Kenya is a richly rewarding place to travel. The country's dramatic geography has resulted in a great range of natural habitats, harbouring a huge variety of wildlife, while its history of migration and conquest has brought about a fascinating social panorama, which includes the Swahili city-states of the coast and the Maasai of the Rift Valley.
When you think of Africa, you're probably thinking of Kenya. It's the lone acacia silhouetted on the savannah against a horizon stretching into eternity. It's the snow-capped mountain almost on the equator and within sight of harsh deserts. It's the lush, palm-fringed coastline of the Indian Ocean, it's the Great Rift Valley that once threatened to tear the continent asunder, and it's the dense forests reminiscent of the continent's heart. In short, Kenya is a country of epic landforms that stir our deepest longings for this very special continent.
Filling the country's landscape, adding depth and resonance to Kenya's age-old story, are some of Africa's best-known peoples. The Maasai, the Samburu, the Turkana, the Swahili, the Kikuyu: these are the peoples whose histories and daily struggles tell the story of a country and of a continent – the struggle to maintain traditions as the modern world crowds in, the daily fight for survival in some of the harshest environments on earth, the ancient tension between those who farm and those who roam. Drawing near to these cultures could just be a highlight of your visit.
Kenya is the land of the Masai Mara, of wildebeest and zebras migrating in their millions with the great predators of Africa following in their wake, of endangered species like black rhinos managing to maintain their precarious foothold. But Kenya is also home to the red elephants of Tsavo, to Amboseli elephant families in the shadow of Mt Kilimanjaro and to the massed millions of pink flamingos stepping daintily through lake shallows. Africa is the last great wilderness where these creatures survive. And Kenya is the perfect place to answer Africa's call of the wild.
The abundance of Kenya's wildlife owes everything to one of Africa's most innovative and successful conservation communities. Through some pretty tough love – Kenya pioneered using armed rangers to protect rhinos and elephants – Kenya stopped the emptying of its wilderness and brought its wildlife back from the brink after the poaching holocaust of the 1970s and 1980s. More than that, in places like Laikipia and the Masai Mara, private and community conservancies fuse tourism with community development and wildlife conservation to impressive effect. In other words, if you want your visit to make a difference, you've come to the right place.
BEST TIME TO VISIT KENYA
The rains are followed by the long dry season from July through October, which is the best time to visit Mombasa when combined with a safari as the sky has few, if any, clouds, and sunshine is abundant.
Overall Kenya Travel Experience by Season
Fall (March through May)
Humidity and temperatures combine to make this season feel warm. Highs range from 82°F (27.8°C) and 74.7°F (23.7°C) with colder temperatures in the later months. Rain is rare with 1 to 3 days of significant precipitation per month. Fall is fairly slow for tourism, which makes it a good time for those looking for deals.
Winter (June through August)
The middle-year months have comfortably cool weather with high temperatures that are comfortable. These months see moderate precipitation with 0 to 2 days of precipitation per month. June – August is the second busiest season for tourism in Kenya, so lodging and other accommodations may cost slightly more.
Spring (September through November)
Spring daily highs range from 79.5°F (26.4°C) and 74.3°F (23.5°C), which will feel very nice given the humidity and wind. It rains or snows a normal amount: 1 to 3 days per month. Tourism is the busiest during these months due to the weather, so hotels may be higher priced.
Summer (December through February)
Weather is perfect this time of year in Kenya to be enjoyable for warm weather travelers. The average high during this season is between 82°F (27.8°C) and 76.4°F (24.7°C). On average, it rains or snows a smalll amount: 0 to 2 times per month. These times of year are the slowest with tourists.
GETTING TO KENYA
Flying is the only straightforward way of getting to Kenya, unless you're travelling overland from southern Africa. Flights to Kenya are generally most expensive from early July to late October and from mid-December to mid-January. Make reservations as far in advance as possible, especially if you want to travel at these popular times. Nairobi is the major hub for East Africa and is served by many airlines so there's a competitively priced choice of flights, but the cheaper tickets generally have fixed dates that you won't be able to change without paying an extra fee. With the exception of the package-holiday charter airlines from Britain and Europe, there are no direct flights to Mombasa without going to Nairobi first.
GETTING AROUND KENYA
There's a wide range of travel options in Kenya. If you want to be looked after throughout your trip, you can travel on a shared or exclusive road safari where you sign up to an off-the-shelf or tailor-made itinerary; alternatively you can take an air safari, via scheduled domestic airlines (often in small planes with great visibility), or charter a light plane for your own use. If you want more independence, you can easily rent a vehicle for self-drive or with a driver. If you're on a budget, you'll find a wide range of public transport – though, to be clear, it is all privately operated – from air-conditioned buses run by large operators to smaller companies and "saccos" (cooperatives) with a single battered minibus. In towns of any size, crowds of Nissan minibuses, operating as shared taxis and referred to as matatus, hustle for business constantly. Kenya's railway "network" appears to be in terminal decline, but the Nairobi–Mombasa line still runs a couple of services a week.
WHERE TO STAY & EAT IN KENYA
While most people love the prospect of travelling to an African country to experience the beauty of the wildlife and the beaches, they also want an element of luxury. Kenya has incredible hotels, appartments and resorts that are an oasis of comfort and luxury to retreat to after tours, safaris and other adventures. Here are some of the top places to stay to look out for next time you visit.
The Bedelle - Nairobi, Kenya
The Bedelle is grand in many ways, and the décor and stately gardens make a statement from the minute you walk in. It is discreet enough for couples but still family friendly. The services are personalized, with luxury guaranteed at every turn, from the furnishings to the ambiance. The food is always masterfully made by the property's Le Cordon Bleu chefs, who use the freshest ingredients. Each meal is accompanied by exceptional pairings with international wines and sherries or port to cap off the evening.
The Funzi Keys Resort - Mombasa, Kenya
Located near the coast, The Funzi Keys Resort is perfect for anyone searching for barefoot luxury. This paradise features nine private bungalows, has no dress code and offers activities like wind-surfing, kayaking, diving and fishing. Be close to nature and enjoy beautiful sunsets; have dinner by the roaring fire at the beach or at the pool; sleep peacefully in a hut with no doors, no TV, no Wi-Fi and witness the water lapping your doorstep when the tide is in. The friendly, courteous staff will take care of all your needs.
Radisson Blu Hotel & Residence - Nairobi, Kenya
Each room at the property has a private balcony from where guests can enjoy views of the pool or garden. Each unit also has a flat screen TV with cable channels. The rooms are complete with a private bathroom with a tropical rain shower. The 5-star hotel provides organic and natural essence bathroom amenities. Deep sleep pillow spray and turndown service are also available at the hotel.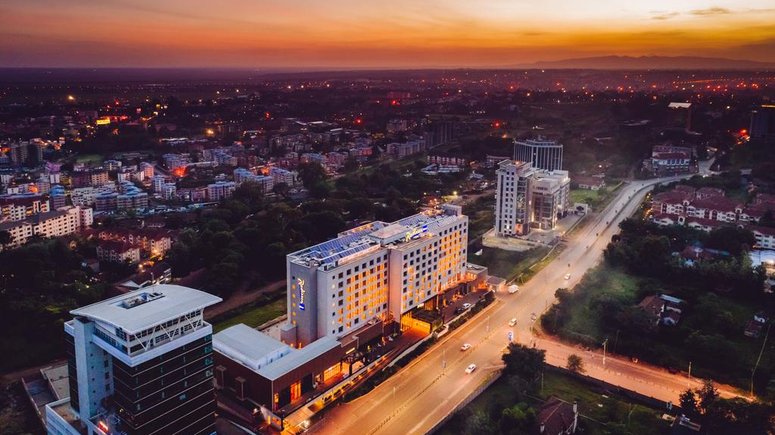 Sarova Whitesands Beach Resort & Spa
Sarova Whitesands Beach Resort & Spa is situated in Mombasa on one of the longest beachfront protected by the Mombasa Marine Park. It features 4 outdoor swimming pools, 3 restaurants and a beachside nightclub. Each air-conditioned room at Sarova Whitesands offers ocean, pool or garden views. It comes equipped with a satellite TV a minibar and tea-and-coffee-making facilities. The bed is draped in mosquito nets. Minazi Café serves a snack and kids menu while Lido Lounge is a fine dining restaurant serving seafood and steak. Cocos Beach Bar has an open-air disco. Guests can enjoy a beauty treatment in the spa or have a good work out in the gym. A host of water sports are also available. Free Wi-Fi is available.Excursions to Forte Jesus, Mama Ngina Waterfront, Old Town, Elephant Tusks and Haller Park Bamburi can be arranged.
Keekorok Lodge is the first property located in the Masai Mara Game Reserve and it offers traditional accommodations with private patios. Guests can enjoy views of the wildlife from the outdoor pool or the sundeck. All spacious rooms have a balcony, overlooking the garden, pool or Reserve. They are equipped with a ceiling fan, allergy free bedding and mosquito nets. The Lodge serves traditional dishes in the Hippo Bar, overlooking the lake. The Elephant Deck provides a good setting for experiencing a bush dinner. Guest can explore the Keekorok Nature Reserve with a safari and the 24-hour reception can assist. For the younger guests a children's playground is also provided. Keekorok Airstrip is only a 10-minute drive away and a shuttle service is provided on request.
The Sands at Chale Island
Situated on Chale Island along a white sandy beach, The Sands at Chale Island is surrounded by indigenous forest and offers magnificent sea views. The resort boasts 3 outdoor pools and a spa. The rooms and suites at The Sands are elegantly decorated and reflect traditional architecture. Each is equipped with air conditioning, an en-suite bathroom and a Swahili-style bed. Guests can enjoy sea views from all rooms. The resort's main restaurant serves Traditional Kenyan cuisine, mixed with both Italian and Oriental dishes. Katika Ziwa specialises in seafood. Cocktails and refreshments can be enjoyed at 2 bars. Guests can unwind at the spa, which offers 9 open-air treatment rooms and a fitness room. Other facilities at the resort include a gift shop, a tour desk, and a shared lounge. Ukunda Airstrip is 15 km away and airport shuttles can be arranged for a surcharge. Activities offered include diving, snorkelling and canoeing. The resort is 12 km away from Diani Beach and 65 km from Moi Airport.
Prime Living Luxury Apartments
Set in Nairobi, 7 km from Nairobi National Museum and 9 km from Kenyatta International Conference Centre, Prime Living Luxury Apartments offers accommodation with free WiFi, a garden, city views, and access to an indoor swimming pool and a fitness room. Each unit is fitted with a fully equipped kitchen with a dishwasher, a seating area with a sofa, a flat-screen TV, a washing machine, and a private bathroom with shower and free toiletries. A microwave, a fridge and oven are also featured, as well as a kettle and a coffee machine. The apartment offers a continental or à la carte breakfast. Prime Living Luxury Apartments offers a hammam. Cycling can be enjoyed nearby. Nairobi Arboretum is 2.8 km from the accommodation, while Kasuku Centre is 3.5 km away.
Just 10 minutes' drive from Nairobi's CBD, Villa Rosa Kempinski offers guests a 24-hour front desk, a spa and a fitness centre. Free private parking is available. The spacious rooms are elegantly furnished and offer city views. They are equipped with a minibar, desk and flat-screen TV. Some of the rooms have balconies. Villa Rosa Kempinski boasts a variety of restaurants, featuring local and International cuisine. Guests can enjoy a selection of Italian dishes at Lucca Restaurant and Deli at Cafe Villa Rosa. For relaxation, guests can unwind in the Spa, which features 9 treatment rooms, a sauna, a fully equipped fitness centre and an outdoor swimming pool. Jomo Kenyatta International Airport is 21 km and the Nairobi National Park 30 km from the property. Airport shuttles can be arranged at an additional surcharge.
Ocean Village Club (Adults Only)
Situated on the Indian Ocean along the white sandy Diani Beach, Ocean Village Club offers guests a tranquil haven. Featuring tropical decor with teak furniture, all rooms come with a veranda and air-conditioning. The Deluxe Rooms all have sea views. They include a seating area with flat-screen TV and a small fridge. A selection of meals and dishes are offered from breakfast, lunch and dinner, as well as pizzas and cocktails can be enjoyed in Sails a la carte Restaurant or Makuti Restaurant, and drinks are served at the poolside bar. Ocean Village Club also provides an intimate ambiance comprising of evening entertainment with performances by local dancers and musicians. For relaxation, guests can book a massage. Diving courses can also be arranged on request. The resort is just a 10-minute drive from Ukunda village. Mombasa is located 40 km away and Moi International Airport is 50 km away.
Imela Residences Nova Westlands Luxury Apartment 601
One of our bestsellers in Nairobi!Located 7 km from Nairobi National Museum, Imela Residences Nova Westlands Luxury Apartment 601 provides accommodation with an outdoor swimming pool, a shared lounge and a shared kitchen for your convenience. The homestay features both WiFi and private parking free of charge. There is a private bathroom with shower and a hairdryer in each unit, along with free toiletries. Imela Residences Nova Westlands offers an indoor pool. Kenyatta International Conference Centre is 9 km from the accommodation, while Nairobi Arboretum is 4.1 km away.
The Aberdare Country Club
Offering a year-round outdoor pool, The Aberdare Country Club is situated within a 1,300-acre wildlife sanctuary in Mweiga, in the Central Region. The sanctuary is inhabited by impalas, zebras, giraffes and the more reclusive leopards. At Aberdare Country Club, the rooms each have a seating area and a fireplace. The private bathrooms are equipped with a bath or a shower, and free toiletries are provided. The hotel has barbecue facilities and views of the garden, and guests can enjoy a meal at the restaurant or a drink at the bar. Free WiFi is featured and free private parking is available on site. Guests can relax by the pool side or take a stroll through the lush gardens. Aberdare Country Club also features a health club and guests can play a game of tennis or a round of golf at the 9-hole course within the Game Sanctuary. Other facilities at The Aberdare Country Club include a gift shop, shared lounge/TV area and conference facilities.
Mövenpick Hotel & Residences Nairobi
Boasting an outdoor swimming pool and a fitness centre, Mövenpick Hotel & Residences Nairobi is situated in Westlands, Nairobi. Westgate Shopping Mall is 1.7 km from the property while The National Museum of Kenya is within an 8-minute drive. Accessible parking is available within the property. All the rooms at Mövenpick Hotel & Residences Nairobi are fitted with a wardrobe, safe and desk. The units also have a sitting area with a sofa and a flat screen TV with cable and satellite channels. Some of the rooms enjoy pool and city views. The rooms are complete with a private bathroom with free toiletries, bathrobe and hairdryer. Guests can choose from the American, Asian, continental and buffet breakfast options served daily at the property. Mövenpick Hotel & Residences Nairobi has an array of restaurants and bars where guests can have a drink and enjoy international, local and African cuisines. Speaking German, English, Spanish, French, Hindi, Italian and Chinese, the staff at the 24-hour front desk are ready to help guests with all their queries and offer tour advice. The property also has business facilities. Jomo Kenyatta International Airport is about 20 km from Mövenpick Hotel & Residences Nairobi. The property offers airport shuttle services upon request.
Cowrie Shell Beach Apartments​
Situated in Bamburi, a 6-minute walk from Go-cart Track, Cowrie Shell Beach Apartments has accommodation with free WiFi and a garden with an outdoor swimming pool. The units come with tiled floors and feature a fully equipped kitchen with a microwave, a flat-screen TV with satellite channels, and a private bathroom with shower and free toiletries. Some units are air conditioned and include a balcony and/or a patio, as well as a seating area. The aparthotel offers a terrace. A private beach area is available on site. KWS Ticket Office for Mombasa Marine Park is 500 m from Cowrie Shell Beach Apartments. The nearest airport is Moi International Airport, 17 km from the property.
Crowne Plaza Nairobi Airport
Featuring free WiFi, a spa centre and a year-round outdoor pool, Crowne Plaza Nairobi Airport offers accommodation in Nairobi. The hotel has a sauna and fitness centre, and guests can enjoy a meal at the restaurant or a drink at the bar. Free private parking is available on site. Every room is equipped with a flat-screen TV. Certain units include a seating area for your convenience. The rooms come with a private bathroom. For your comfort, you will find bathrobes and slippers. You will find free airport shuttle service at the property. Nextgen Shopping Mall is 11.3 km from The Crowne Plaza Nairobi Airport, while Capital Centre, is 11.7 km from the property. Crowne Plaza Nairobi Airport is at Jomo Kenyatta International Airport whereas Wilson Airport is within 17.1 km.
WHERE TO GO IN KENYA
The coast and major game parks are the most obvious targets. If you come to Kenya on an organized tour, you're likely to have your time divided between these two attractions. Despite the impact of human population pressures, Kenya's wildlife spectacle remains a compelling experience. The million-odd annual visitors are easily absorbed in such a large country, and there's nothing to prevent you escaping the predictable tourist bottlenecks: even on an organized trip, you should not feel tied down.
The major national parks and reserves, watered by seasonal streams, are mostly located in savanna on the fringes of the highlands that take up much of the southwest quarter of the country. The vast majority of Kenyans live in these rugged hills, where the ridges are a mix of smallholdings and plantations. Through the heart of the highlands sprawls the Great Rift Valley, an archetypal East African scene of dry, thorn-tree savanna, splashed with lakes and studded by volcanoes.
The hills and grasslands on either side of the valley – Laikipia and the Mara conservancies, for example – are great walking country, as are the high forests and moors of the Central Highlands and Mount Kenya itself – a major target and a feasible climb if you're reasonably fit and take your time.
Nairobi, at the southern edge of the highlands, is most often used just as a gateway, but the capital has plenty of diversions to occupy your time while arranging your travels and some very worthwhile natural and cultural attractions in its own right.
In the far west, towards Lake Victoria, lies gentler countryside, where you can travel for days without seeing another foreign visitor and immerse yourself in Kenyan life and culture. Beyond the rolling tea plantations of Kericho and the hot plains around the port of Kisumu lies the steep volcanic massif of Mount Elgon, astride the Ugandan border. The Kakamega Forest, with its unique wildlife, is nearby, and more than enough reason to strike out west.
In the north, the land is desert or semi-desert, broken only by the highlight of gigantic Lake Turkana in the northwest, almost unnaturally blue in the brown wilderness and one of the most spectacular and memorable of all African regions.
Kenya's "upcountry" interior is separated from the Indian Ocean by the arid plains around Tsavo East National Park. Historically, these have formed a barrier that accounts in part for the distinctive culture around Mombasa and the coastal region. Here, the historical record, preserved in mosques, tombs and the ruins of ancient towns cut from the jungle, marks out the area's Swahili civilization. An almost continuous coral reef runs along the length of the coast, beyond the white-sand beaches, protecting a shallow, safe lagoon from the Indian Ocean.
OUTDOOR ACTIVITIES TO DO IN KENYA
Kenya has huge untapped potential for outdoor activities, with hiking and climbing particularly good inland and diving and snorkelling the outstanding coastal activities. Walking, running, cycling, horseriding, fishing, windsurfing, kite-surfing, rafting and golf also have strong local followings and are easy for visitors to take part in.
If you have plenty of time, walking is highly recommended and gives you unparalleled contact with local people. In isolated parts, it's often preferable to waiting for a lift, while in the Aberdare, Mau and Cherangani ranges, and on mounts Kenya and Elgon, it's the only practical way of moving away from the main tracks. You will sometimes come across animals out in the bush, but buffaloes and elephants (the most likely dangers) usually move off unless they are solitary or with young. Don't ignore the dangers, however, and stay alert. You'll need to carry several litres of water much of the time. You might prefer to go on an organized walking safari, at least as a starter. Such trips are offered by a number of companies in Nairobi and by most of the smaller lodges and camps in the private game sanctuaries and conservancies, especially in Laikipia. Popular parks where lions are normally absent and you can hike include Hell's Gate and Lake Bogoria. Parks inhabited by lions, but in which you can generally hike, include Aberdare and Mount Kenya.
Apart from Mount Kenya, there are climbing opportunities of all grades in the Aberdare, Cherangani and Mathews ranges, in Hell's Gate National Park and on the Rift Valley volcanoes, including Longonot and Suswa. If you intend to do any serious climbing in the country, you should make contact with the Mountain Club of Kenya, which has its clubhouse at the Nairobi Sailing and Sub Aqua Club, behind Langata Shopping Centre, Langata Road, near Wilson Airport. A good source of advice and contacts, they usually hold club meetings on the second and last Tuesdays of each month. Safari companies in Nairobi offer everything from simple hikes to technical ascents of Mount Kenya.
Cycling is more popular in Kenya than you might expect, given the often steep terrain, and you will even see hardy road riders and mountain bikers – both locals and expats – braving the traffic-clogged streets of Nairobi. But the real joy of cycling in Kenya is out in the bush, on quiet roads in the Rift Valley or Laikipia, or on the coast. Hell's Gate National Park is a popular place to cycle with the wildlife. One or two companies sometimes offer tours and you can usually rent bikes at several places on the coast, notably in Diani Beach, Malindi and Watamu; some visitors even bring their own.
Kenya's big attractions for cavers are its unusual lava tube caves, created when molten lava flowing downhill solidified on the surface while still flowing beneath. Holes in the surface layer allowed air to enter behind the lava flow, forming the caves. Lava tubes in Kenya include the Suswa caves near Narok, and Leviathan cave in the Chyulu Hills, one of the world's biggest lava tube systems, with more than 11km of underground passages. For more information, contact the Cave Exploration Group of East Africa (CEGEA) or one of the lodges in the Chyulu area.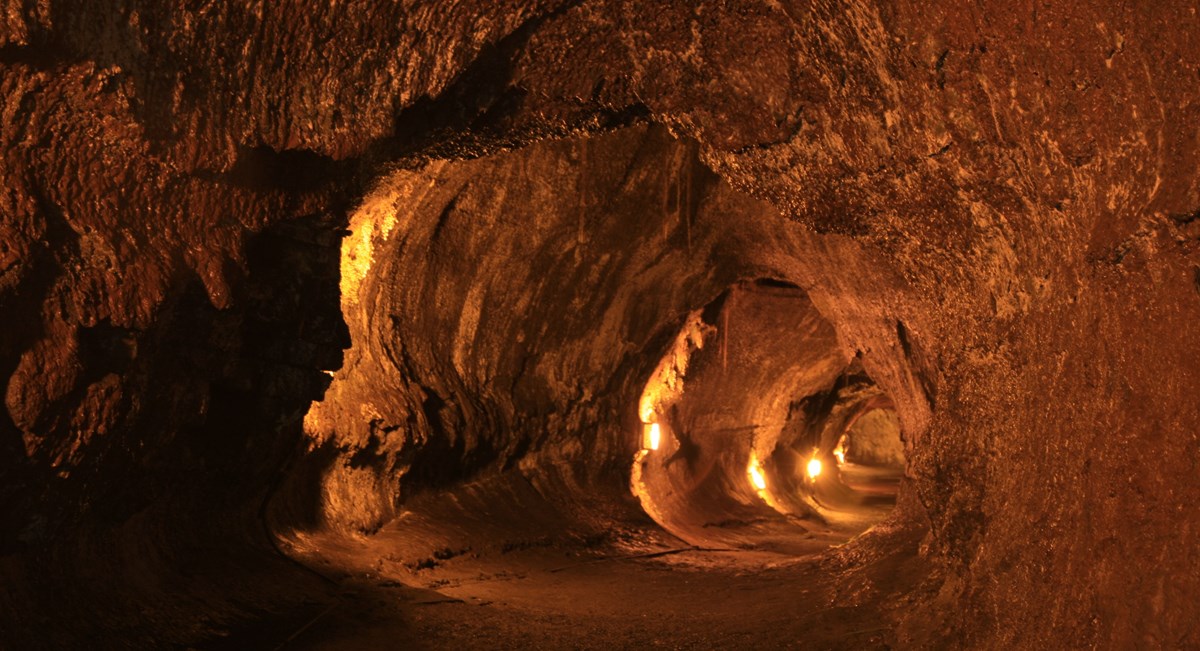 There are good opportunities for horseriding in the Central Highlands and Laikipia, and active equestrian communities in Nairobi and scattered throughout the country. Bush & Beyond, Safaris Unlimited and Safari & Conservation Company offer riding safaris in the Amboseli area, the Chyulu Hills and the Mara conservancies, and Offbeat Safaris do horseback safaris on the Mara conservancies and on their Deloraine ranch in the Rift Valley. The African Horse Safaris Association is a useful resource. Camel safaris are popular too.
Some of the highlands' streams are still stocked with trout, imported early in the twentieth century by British settlers. A few local fishing associations are still active, including the Kenya Fly Fishers Club. The most logical place for visitors to Kenya to try their hand is in the foothills of Mount Kenya where several lodges offer fly-fishing; so too do those on the Laikipia plateau. For lake fishing, it's possible to rent rods and boats at lakes Baringo, Naivasha and Turkana (Loiyangalani), and there are luxury fishing lodges on Rusinga and Mfangano islands on Lake Victoria.
Kenya's superb offshore coral reef, with its deep-water drop-offs and predictable northerly currents, is home to many species of large game fish such as tuna, marlin, sailfish and varieties of shark and is very popular for deep-sea fishing. The main centres, where fully equipped guided excursions can be arranged, are Shimoni, Kilifi, Watamu and Malindi. The ocean fishing season is usually from August to March.
Kenya's coastal waters are warm all year round so it's possible to dive without a wetsuit and have a rewarding dip under the waves almost anywhere, though the best period is October to April with October, November and March ideal. Most of the dive bases located at Malindi, Watamu, the coast north of Mombasa or Diani Beach, will provide training from a beginner's dive to PADI leader level. For underwater photographers, in particular, the immense coral reef is a major draw. The undersea landscape is spectacularly varied, with shallow coral gardens and blue-water drop-offs sinking as deep as 200m, and as there are few rivers to bring down sediment, visibility is generally excellent. There are some useful guidebooks and, if you plan to do a fair bit of snorkelling, it makes sense to bring your own mask and snorkel, though they can always be rented.
Windsurfing and kitesurfing
Windsurfing has been a feature of the Kenya coast since the 1970s, while Diani Beach and Che Shale north of Malindi are increasingly popular among kitesurfing enthusiasts. Several schools along the coast offer lessons in both disciplines and rent out equipment to experienced surfers. The coast has excellent conditions from December to February, with the northeast monsoon tending to get up in the afternoon, blowing between 16 and 22 knots (Force 4 to 5 Beaufort), which is ideal for both beginners and experienced riders. While the southeast monsoon, blowing from June through to September, isn't as reliable as the northeasterly, it can offer some exceptional conditions.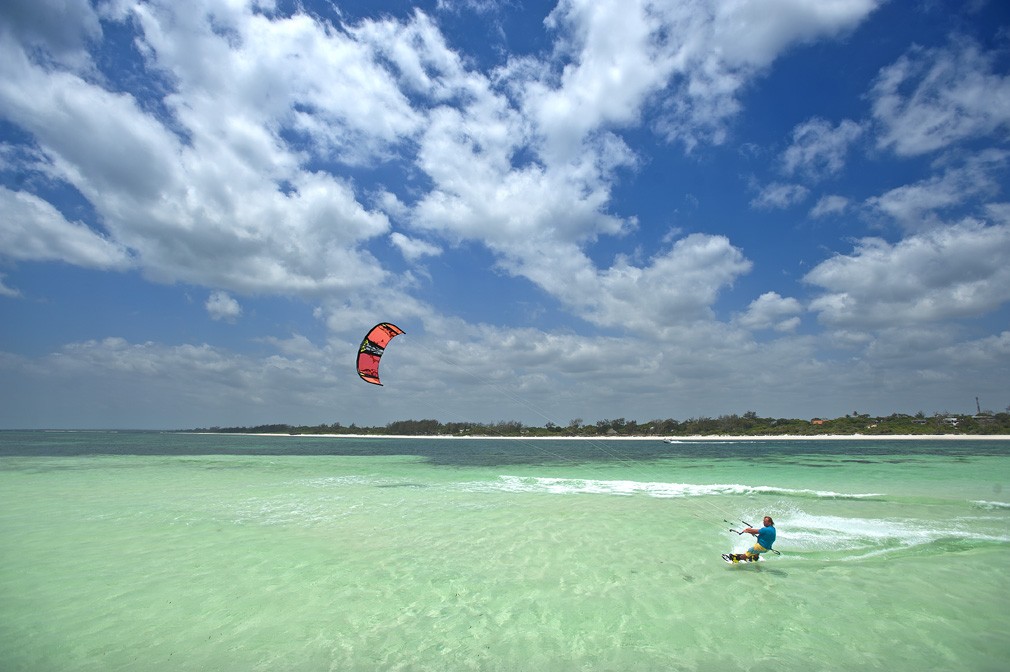 Both the Tana and Athi rivers have sections that can be rafted when they're in spate. Approximate dates are early November to mid-March, and mid-April to the end of August. Savage Wilderness Safaris is the main operator, and offers single- and multi-day trips.
Kenya has almost forty golf clubs, notably around the old colonial centres of Nairobi, Naivasha, Thika, Nanyuki and Nyeri in the central highlands, and Kisumu and Kitale in western Kenya. There are also several courses on the coast, and – the most bizarre – on the scorched moonscape shore of Lake Magadi. Green fees vary widely, usually from about $30/person per day. Details for all of these can be had from the Kenya Golf Union. For organized upmarket golfing safaris, contact Tobs Golf Safaris Ltd.
WHERE & WHAT TO SHOP IN KENYA
Uniqueness is a gift that everyone possesses. It also exists in every culture and country. The significance of our distinct qualities comes to the fore when we are placed on the global platform. Kenya is a shopper's paradise when it comes to finding unique items and souvenirs. With over 43 tribes, the amount of ingenious creativity and originality is mind-boggling. Read on to see what unique hidden treasures Kenya have in store for visitors.
Soapstone can be found in the western highlands of the country. To be specific, it is native to Kisii county's Tabaka region. Craftsmen in the region have perfected the art of capturing animals and plants on these pieces of stone. The natural colors of the stone accentuate the beauty of the carvings.
Kazuri beads are sourced from the Maasai people and are used to create colorful neckpieces, bracelets, and earrings. The beads have become a distinct part of the tourism package in Kenya. They use colors that have special meaning to them, like red, which symbolizes blood, courage, and power, and green for prosperity.
Ebony carvings are usually the work of Akamba wood sculptors. Ebony is prevalent in the eastern region of Kenya, which is home to the Kamba community. Their work is so prolific that it is distinct in the whole sub-Saharan region. While they are easy to find in souvenir shops in Kenya, they are as prevalent all over the world. Their finish is glossy and flawless.
This is recycled glass that has been hand blown to make decorative home accessories, jewelry, and stained glass for windows. The glass is crafted by disabled artisans who make their living creating these objects. Their work is on display along the pathways and on the grounds, enticing you even before you enter the main studio for some shopping.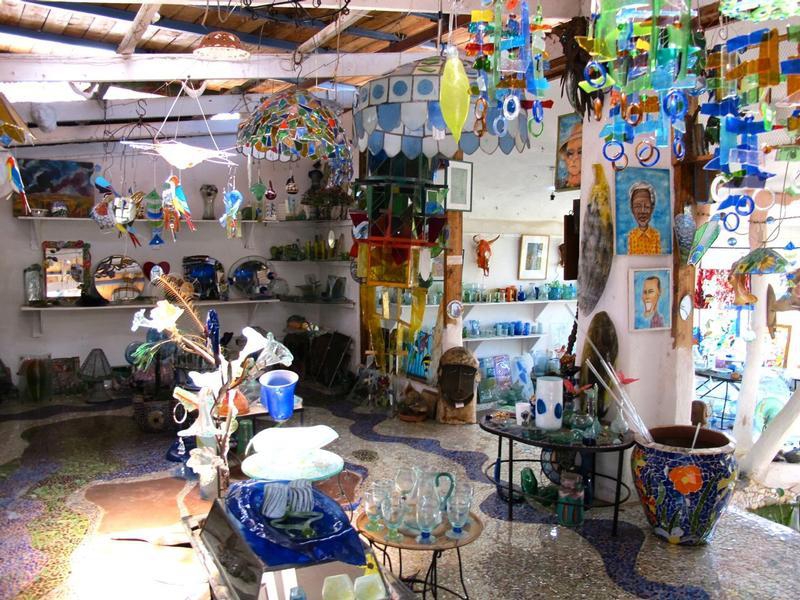 Traditional Maasai blankets are made from soft cotton or wool and are perfect for the cold weather. They are usually dyed red and may have another color mixed in as well. Buy the blankets from the Maasai to get the authentic woven blanket.
The national beer is the famous Tusker larger. However, there are traditional brews that are specific to different tribes. The muratina is one of the popular local beers from the Kikuyu community. It is a homemade beer and has a distinctly fruity flavor. You can also try a homemade liqueur known as chang'aa. It is the local moonshine and is very much like vodka. They ensure that the alcohol is brewed in a homestead for family consumption and not the one found in drinking dens.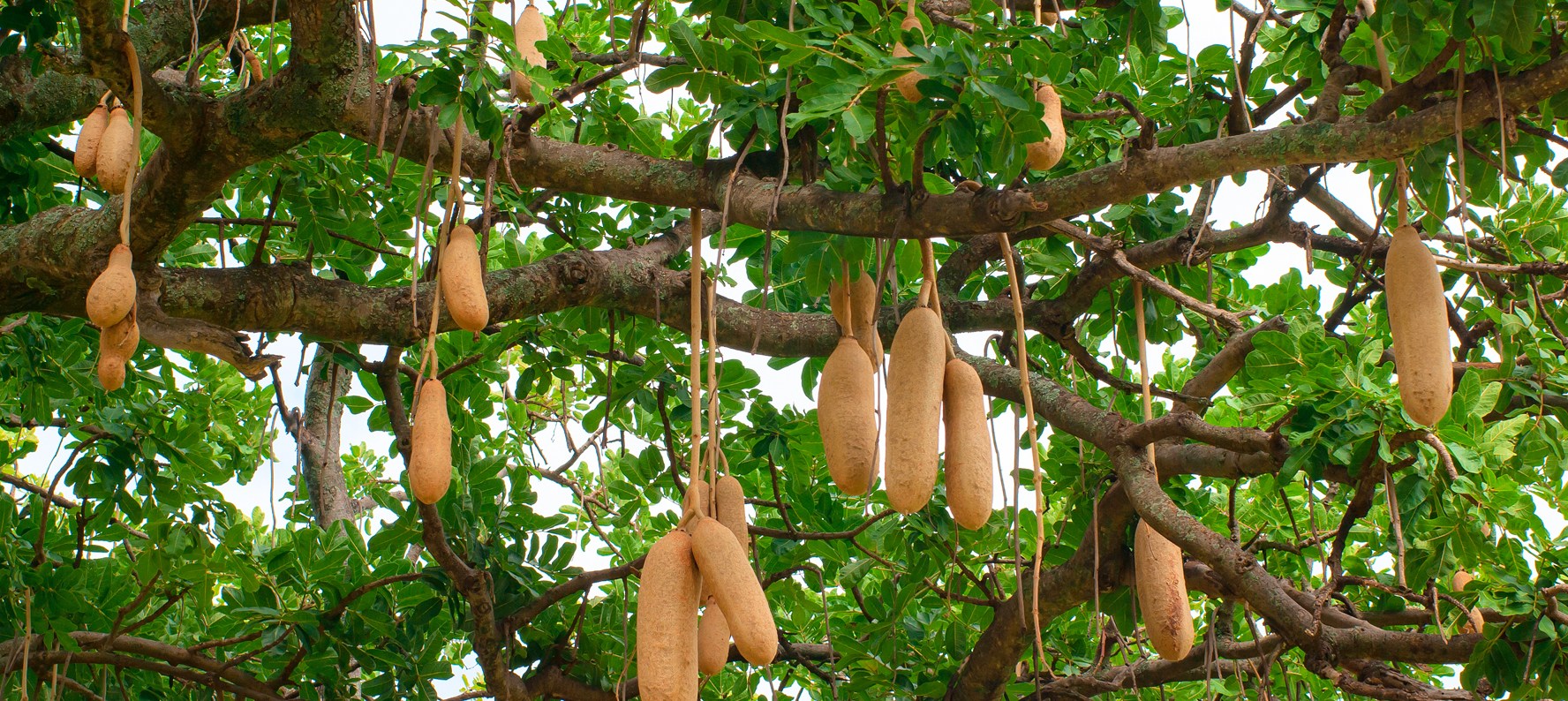 Kenyan masks are primarily for aesthetic purposes. Unlike other African cultures that attach religious significance to a mask, the wooden masks in craft shops in Kenya are just souvenirs to remind you of the country. The wood used is locally grown and sourced sustainably.
Kenyan art comes from all corners of the country. It can be general or specific to the region or to the tribes. Art from the Samburu tribe is different from art from the MijiKenda tribe on the coast. To get authentic pieces, it is best to buy from the actual communities.
Handwoven baskets from the Kamba community are beautiful and come in a myriad of colors. They are made from the sisal plant and are used for everything from grocery shopping to being a Fashion piece. They can have leather straps attached or may be dyed before being woven. The inside is fitted with a fabric lining to make it easy to carry essentials.