TIISTAI, 23. KESÄKUUTA 2020
Järvenpää is a town and Municipality in Finland. The main attraction is the lake, at the shores of which much of independent Finland's identity was formed, by writers, artists and musicians. Situated just 15 minutes north of Helsinki-Vantaa airport, a visit to Lake Tuusula and Järvenpää provides visitors with an opportunity to experience Finland in miniature. When taking a stroll along the lakeside through this beautifully tranquil landscape, it is difficult to believe you are so close to the capital. Discover how modern Finnish culture evolved, as you wander past the historic villas, home to some of Finland's most celebrated artists, beautifully maintained and perfectly situated in this historic milieu.
Järvenpää is a city of about 40,000 inhabitants. It is at the northern end of Lake Tuusula, and it's names translate to "Lake's end." The natural beauty of Lake Tuusula attracted many Finnish masters of art, music, and literature to the area, and that same beauty remains to this day. Visitors taking the Tuusula Art Walk get to experience the golden age of Finnish art, brought to life in the many house museums along the way. The homes of the artists who lived here take you back to the heyday of the Finnish National Romantic era at the turn of the 20th century. It has also been home to many famous Finns; Jean Sibelius, Juhani Aho and Venny Soldan-Brofeldt, J.H. Erkko, Eino Leino, Eero Järnefelt, Pekka Halonen and the Sibelius Academy's Kallio-Kuninkala College.
BEST TIME TO VISIT JÄRVENPÄÄ
The best time to visit Järvenpää in Finland is from may until september, when you will have a soft or pleasant temperature and limited rainfall. The highest average temperature in Järvenpää is 21°C in july and the lowest is -4°C in january. The weather and climate of Järvenpää is suitable for a winter sports. Below are the Overall Jarvenpaa Travel Experience by Season.
Spring (March through May)
Humidity and temperatures combine to make this season feel moderately cold. Highs range from 67°F (19.4°C) and 33.3°F (0.7°C) with far warmer temperatures in the later months. Rain is rare with 1 to 2 days of significant precipitation per month. Spring is the second busiest for tourism, which makes it a good time for those looking for things to do.
Summer (June through August)
The middle-year months have comfortably cool weather with high temperatures that are comfortable. These months see the most precipitation with 2 to 3 days of precipitation per month. June – August is the busiest season for tourism in Jarvenpaa, so lodging and other accommodations may cost more than usual.
Fall (September through November)
Fall daily highs range from 63.6°F (17.6°C) and 35.6°F (2°C), which will feel chilly given the humidity and wind. It rains or snows a normal amount: 2 to 3 days per month. Tourism is the slowest during these months due to the weather, so hotels may be affordably priced.
Winter (December through February)
Weather is far too cold this time of year in Jarvenpaa to be enjoyable for warm weather travelers. The average high during this season is between 35.8°F (2.1°C) and 25°F (-3.9°C). On average, it rains or snows a smalll amount: 2 to 3 times per month. These times of year are fairly slow with tourists.
GETTING TO JÄRVENPÄÄ
Getting to Järvenpää is as easy as getting to Helsinki, as it is just 20km north of Vantaa-Helsinki airport, and is well served by buses from there. Trains from Helsinki leave twice an hour, and from other stations on the Lahti and Riihimaki lines approximately every hour.
By train - You can reach Järvenpää by local trains from Helsinki and Vantaa.
By bus - There are buses (timetables in Finnish only) from Helsinki both along Freeway 45 passing through Tuusula and Freeway 4.
By car - You can drive from Helsinki to Järvenpää in about half an hour.
GETTING AROUND JÄRVENPÄÄ
Järvenpää isn't very large so you can get around by foot. There are also a couple of local bus lines, (site in Finnish only) should you need to go to the villages around Järvenpää. You can also rent bicycles from Järvenpää Art Museum.
WHERE TO STAY IN JÄRVENPÄÄ
Boasting air-conditioned accommodation with a terrace, Hämeentie 14 A 4-7 is located in Järvenpää. The accommodation is 37 km from Helsinki. Offering 1 bedroom and 1 bathroom with a bidet and a shower, this apartment features a flat-screen TV. A microwave and a fridge can be found in the kitchen. The apartment can conveniently provide information at the reception to help guests to get around the area. Hämeentie 14 A 4-7 offers a terrace. Vantaa is 20 km from the accommodation. Helsinki-Vantaa Airport is 35 km away.
Vihtakatu 19 C 5-6, Järvenpää
Located in Järvenpää in the Southern Finland region, Vihtakatu 19 C 5-6, Järvenpää provides accommodation with free private parking. The accommodation comes with a flat-screen TV and a private bathroom with bidet, shower and a hairdryer, while the kitchen features a dishwasher, a microwave and a fridge. An oven is also provided, as well as a kettle and a coffee machine. The apartment features a terrace. Helsinki is 42 km from Vihtakatu 19 C 5-6, Järvenpää, while Vantaa is 28 km away. The nearest airport is Helsinki-Vantaa Airport, 26 km from the accommodation.
Located in Järvenpää, B&B Pajula offers accommodation for a small group. Complimentary WiFi is available. Custom made takeaway breakfasts as well as room service and taxi services are available. Guests have access to common living areas, a fully equipped kitchen and a wooden sauna. Helsinki is 42 km from B&B Pajula, while Vantaa is 29 km from the property. Helsinki-Vantaa Airport is 37 km away.
Housed in a renovated barn house next to Tuusula Golf Club, this hotel is 15 km from Helsinki-Vantaa Airport. It offers free WiFi and a free morning or evening sauna. Guests can book a private smoke sauna by the shores of Lake Tuusula. Hotel Krapi's bright, modern rooms feature parquet floors and private bathrooms. Guests can also choose a 2-storey cottage with a living room, refrigerator and private terrace.
Set in a traditional 1880s wooden villa, Restaurant Krapihovi serves Finnish specialities. Alternatively, during summer, Restaurant Mankeli offers à la carte dishes and refreshing drinks. As a certified environmentally friendly hotel, Krapi uses fresh, seasonal products in its kitchen.
The hotel lobby has a small bar and a free internet computer. Traditional Finnish Jopo-bikes can be borrowed for free. Krapi also features an escape room, a game where guests together solve a tricky puzzle, using riddles and clues. Krapi Hotel's quiet, countryside location is 5 km from Ainola, the former home of Finnish composer Jean Sibelius.
Situated in central Tuusula, next to Tuusula Lake, Gustavelund Hotel provides rooms with a LCD TV and free WiFi and sauna access. Ainola, the home of Finnish composer Jean Sibelius, is 10 minutes' drive away. Gustavelund Hotel's guest rooms feature a minibar, a work desk and a bathroom with shower. Guests have free morning access to Gustavelund's sauna and hot tub. Guests can rent bicycles on site and explore the city at their own convenience. A tennis court is also available. Hotel Gustavelund is 15 km from Helsinki-Vantaa Airport, while Tuusula Golf Club is only a 10-minute walk away. Helsinki can be reached through a 30-minute drive.
Set in Kerava in the Southern Finland region, Apartment Paasikivi features a balcony and city views. The air-conditioned accommodation is 39 km from Espoo. The apartment comes with 5 bedrooms, a flat-screen TV and a fully equipped kitchen that provides guests with a dishwasher, a microwave, a washing machine, a fridge and an oven. A terrace is available on site and hiking can be enjoyed within close proximity of the apartment. Helsinki is 31 km from Apartment Paasikivi, while Vantaa is 18 km away. The nearest airport is Helsinki-Vantaa Airport, 18 km from the accommodation.
Spacious scandinavia travelers apartment
Spacious scandinavia travelers apartment is set in Kerava. Guests have access to free WiFi. The apartment also comes with 1 bathroom. Helsinki is 27 km from the apartment. The nearest airport is Helsinki-Vantaa Airport, 12 km from the property.
Featuring a private hot tub and sauna, this self-catering holiday home in Tuusula, also has a terrace and a garden. It provides free private parking. Free WiFi is available throughout the property. There is a dining area and a kitchen equipped with dishwasher. Towels and bed linen are featured in this holiday home. Other facilities at Villa Lohi include a barbecue. Free use of bicycles is available at the property and the area is popular for cycling. Guests can enjoy various activities in the surroundings, including fishing and hiking. There is a golf course just 3.6 km away. Kerava is 3.6 km away from Villa Lohi, while Helsinki is 27 km away. Helsinki-Vantaa Airport is 11 km away.
Set in Tuusula, Nahkurin Hotelli offers a shared lounge. The accommodation offers a 24-hour front desk, airport transfers, a shared kitchen and free WiFi throughout the property. The units at the hotel come with a flat-screen TV and a kitchen. At Nahkurin Hotelli all rooms come with a shared bathroom with a hairdryer and free toiletries. The area is popular for hiking, and bike hire is available at the accommodation. Helsinki is 28 km from Nahkurin Hotelli, while Vantaa is 15 km away. The nearest airport is Helsinki-Vantaa Airport, 14 km from the hotel.
Place for workers - 4 beds
Situated in Tuusula, Place for workers - 4 beds offers a shared lounge. Free WiFi and a shared kitchen are featured. The rooms include a shared bathroom. Helsinki is 26 km from the hostel, while Vantaa is 10 km from the property. The nearest airport is Helsinki-Vantaa Airport, 10 km from Place for workers - 4 beds.
WHERE TO GO & ACTIVITIES TO DO IN JÄRVENPÄÄ
Lake Tuusula's rich cultural heritage amid fine Finnish scenery
After a long, dark, and cold winter, the sudden sunny spring days gave us the perfect opportunity for a weekend break in nature. Nearby Lake Tuusula, with its unique mix of cultural sites and wonderful scenery, was our chosen destination, with the added benefit of being less than an hour away from Helsinki centre. Lake Tuusula is 8 km long with an area of around 6 square km, providing visitors with an excellent opportunity to experience the nature of southern Finland. It is particularly popular with bird-watchers, with two observation towers located at opposite ends of the long lake, and has played an important part in bird research since 1940.
Stretching from Tuusula to Järvenpää, Lake Tuusula is famed for having once been home to one of Finland's most prestigious group of artists, and the homes they once lived in still dot the lakeside paths, providing visitors with a chance to step back in time to the Golden Age of Finnish Art. The lake itself is circumscribed by a fine cycling and hiking path, which is ideal for exploring the abundant natural beauty of the area, while taking in the fresh air and sun. In addition, the lake is ideal for fishing and rowing, paddling, sailing, ice-skating, and skiing – and for swimming on a hot summer's day!
Ainola was home to Finland's greatest composer, Jean Sibelius, and his family from 1904 until 1972. Situated just 38km north of Helsinki, on the scenic shores of Lake Tuusula in Järvenpää, it was the perfect location to provide Sibelius with the peace he needed in order to compose. The villa was made in timber by the architect Lars Sonck, and includes a fine view of the lakes and a green fireplace – Sibelius' only demands. Although it allowed the composer to keep the perfect distance from the capital's hustle and bustle, the area around Lake Tuusula was also home to a number of other artistic families and provided him with a lively social circle.
Ainola was sold to Finland by his daughters in 1972, and two years later the Ministry of Education and the Sibelius Society opened it as a museum. It is open to the public every summer between May and September, and among the personal effects that can be seen there are the grand piano which was given to him on his 50th birthday, and paintings by his wife's brother Eero Järnefelt.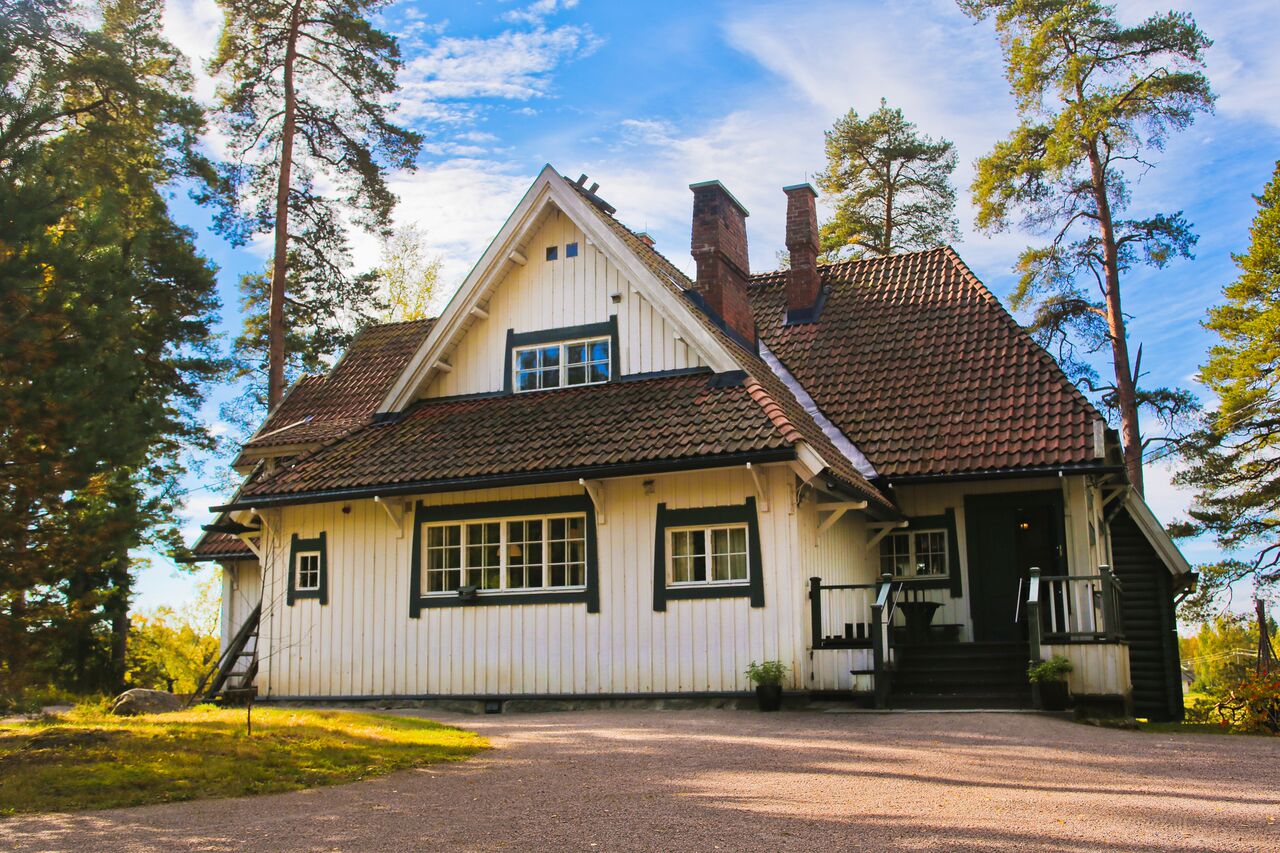 The Järnefelts' house Suviranta was built on the shore of Lake Tuusula in 1901. The plot used to be pastureland but soon transformed into a green oasis thanks to diligent gardening. Both Eero Järnefelt and his wife Saimi were born into remarkable Finnish-minded families whose members contributed to Finnish culture at many levels.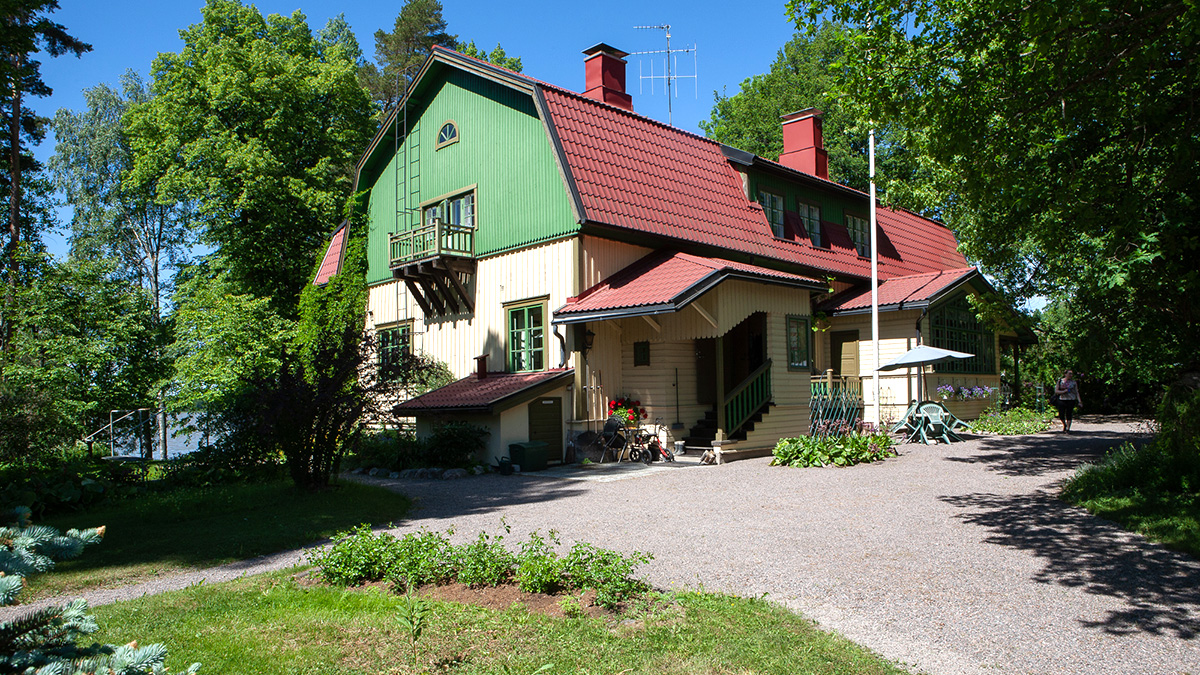 The Järvenpää Art Museum was opened to public in 1992. Besides themed exhibitions, the museum's collection displays works created at the turn of the century by Eero Järnefelt (1863-1937) and Venny Soldan-Brofeldt (1863-1945). The collection features colorful landscapes, nature lyricism, depictions of everyday family life as well as highly accomplished potraits. The museum also has changing exhibitions.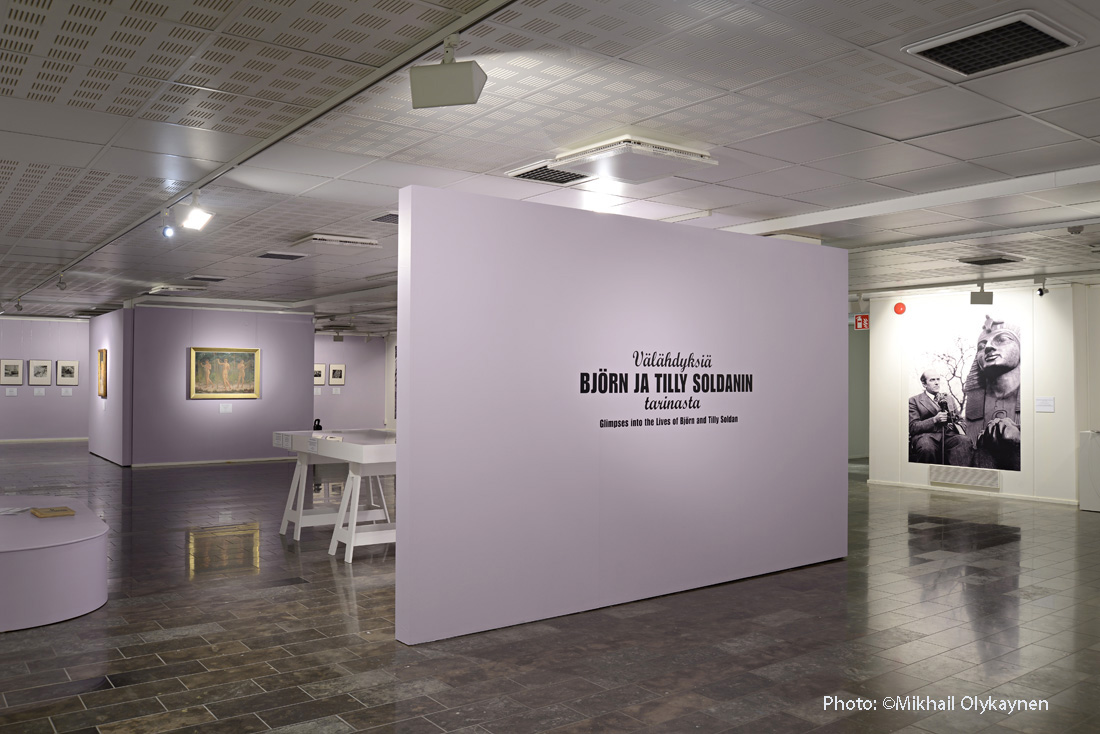 Originally a magnificent villa built in 1869. From 1920's villa served as a guesthouse and in 1930's training centre for the Lotta Svärd organisation. The villa was destroyed in a fire in 1947. The villa was re-built 1995 and today it serves as a lotta museum. The museum's exhibitions tell the history of the women's Lotta Svärd organisation and the activity of Lottas.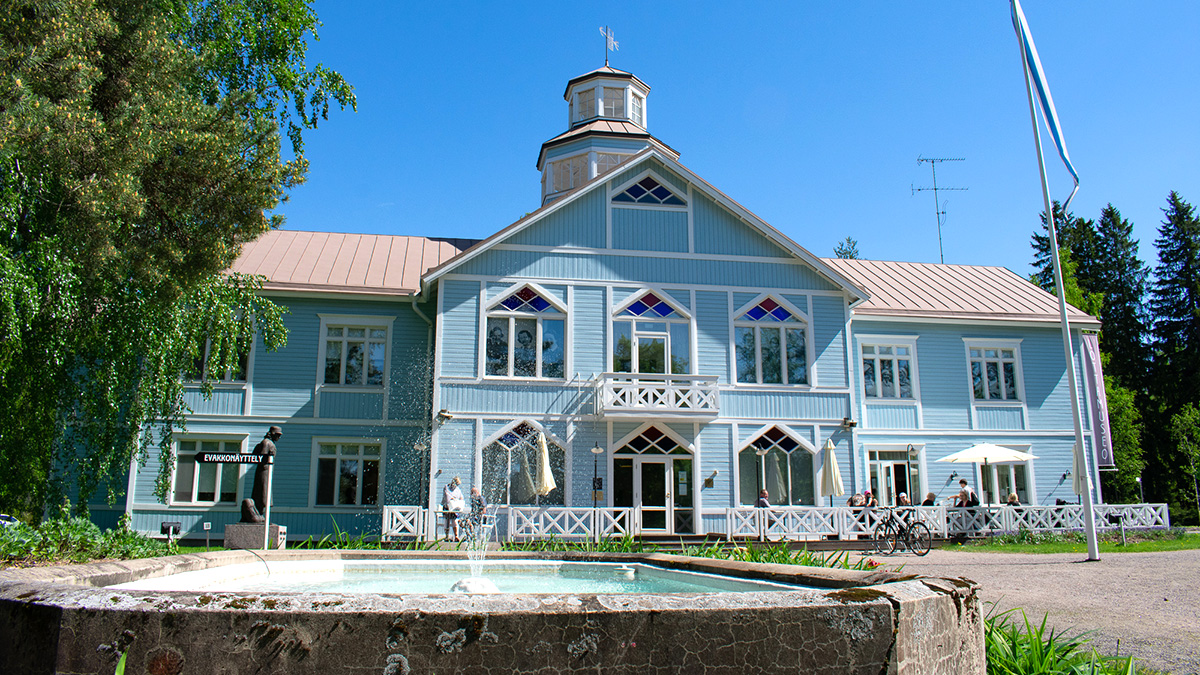 The poet J. H. Erkko's (1849–1906) house Erkkola was built in 1902 on the Tuusla Lake Road. Today Erkkola's activities have close ties to literature, music, art and theatre. Varied events include club evenings, concerts, lectures, plays and small-scale exhibition. Erkkola's parking place is the same as Aleksis Kivi Memorial Cottage.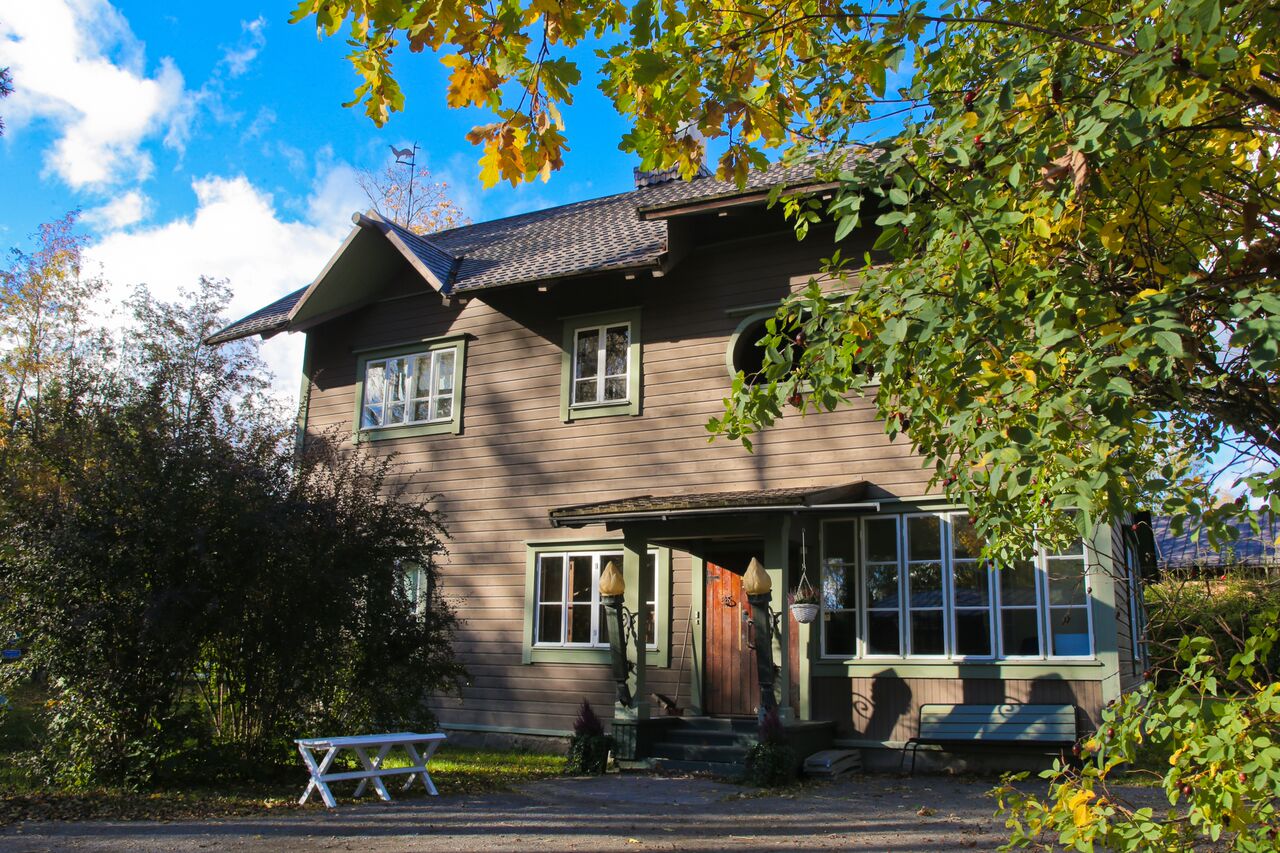 The Sibelius Academy, one of the world's leading music conservatories, has been operating in Kallio-Kuninkala, located by the Lake Tuusula in Järvenpää since 1987. The Sibelius Academy organizes frequent musical events in Järvenpää, including the Sibelius Weeks and international master classes. Kuninkala´s Music Center is the home for Tuusulanjärven Kamarimusiikki – Our Festival and for Kuninkala Festival events.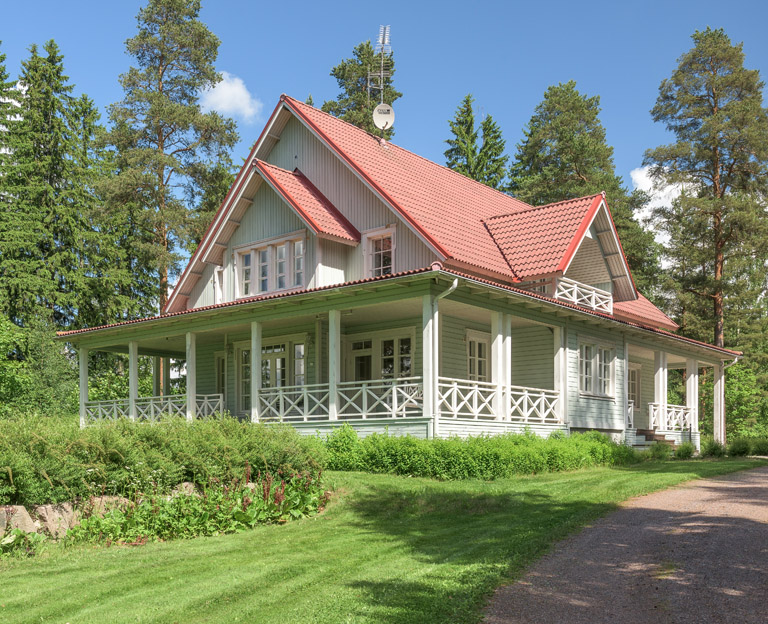 Art rental shop Taikka. Everyone can buy or rent a high-quality art in the store.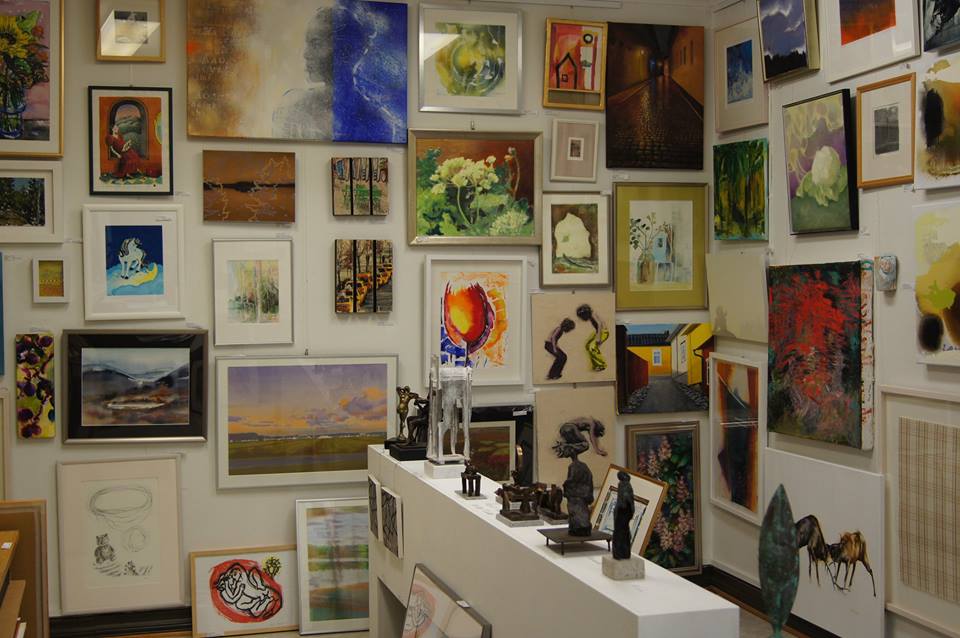 Aleksis Kivi Memorial Cottage
This centuries old lakeside cottage is a significant Finnish national monument as it where Aleksis Kivi, Finland's national writer, spent the last months of his life being cared for by his brother. The cottage also provides a reminder of what the Tuusula Lake Road would have looked like before the famous villa residents came and set up their artists community later. The idyllic Fjällbo Park surrounds the grounds and the parking area.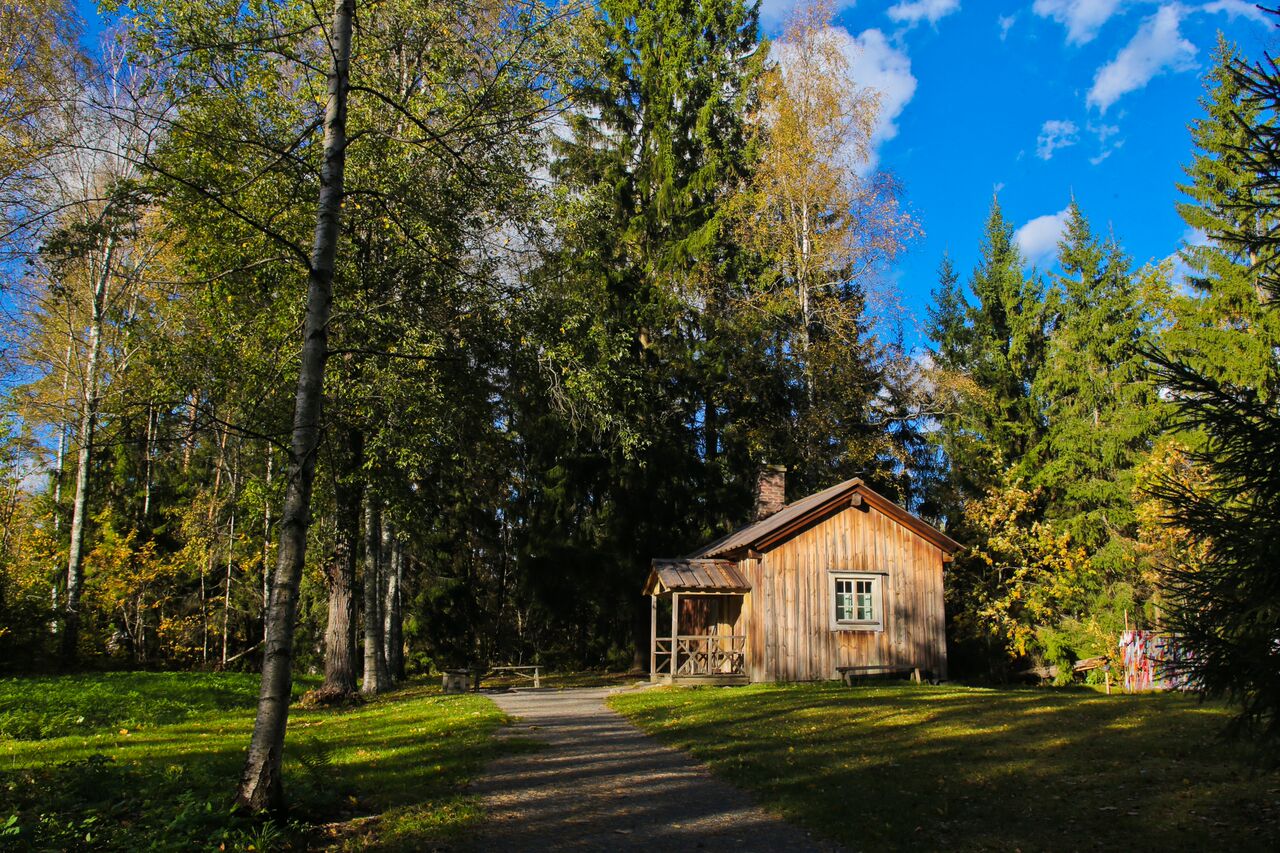 A cobbler's workshop and carpenters home from the beginning of the 20th century in a former house of the verger opposite Tuusula church. In addition to permanent exhibition there are theme exhibitions relating to Tuusula's handicraft tradition and displays of work from tar burning to the daily activities of the village smith.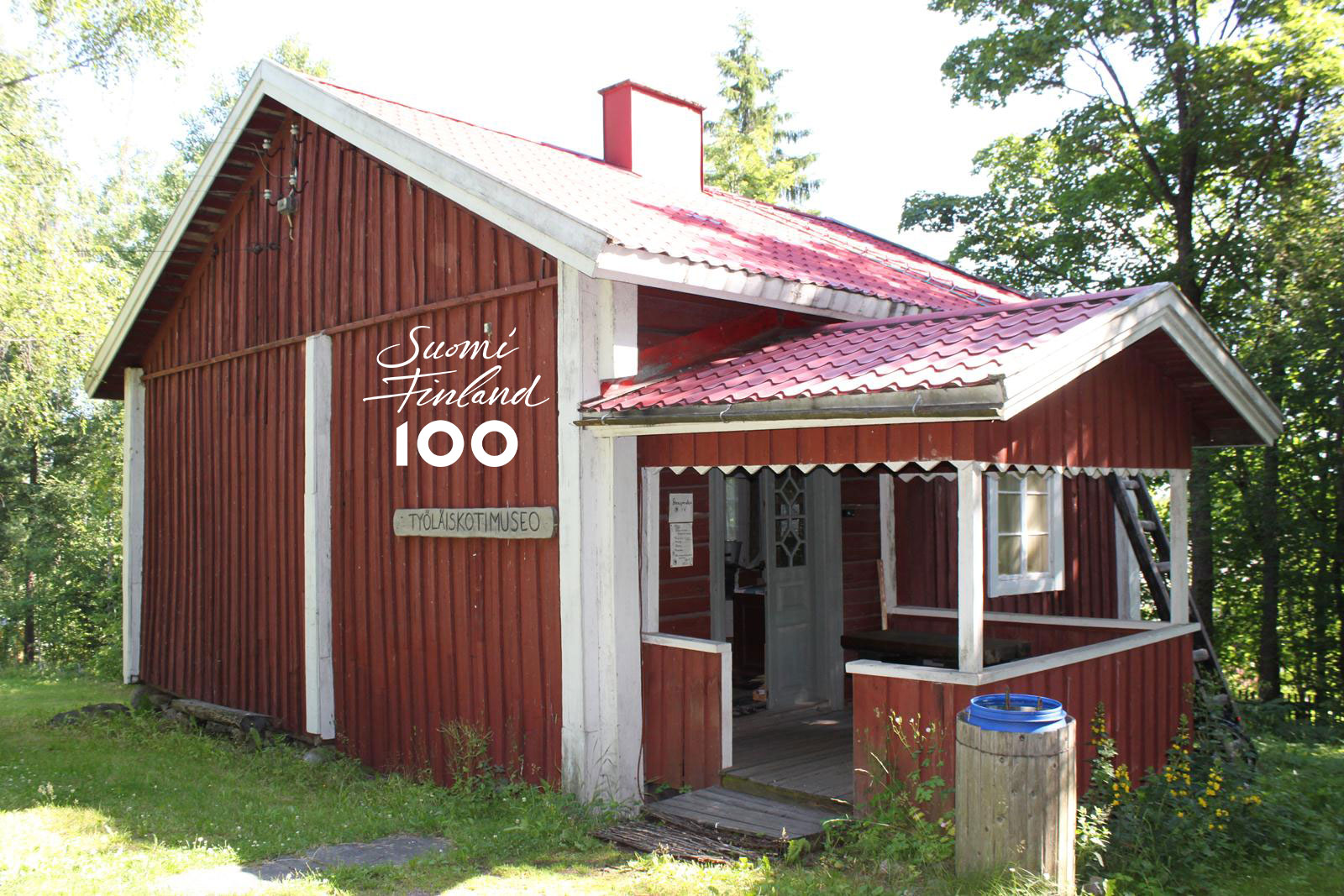 Situated on the shores of lake Tuusula, Ahola (formerly Vårbacka, was the family villa of renowned author Juhani Aho and his wife, the painter Venny Soldan-Brofeldt. Originally built as a single storey house, the second storey was added in the 1920s, and the villa was renovated in the 1990s. The couple moved into the villa in 1897 and lived there until 1911. In 1997 Ahola opened as a museum, and today visitors can view much of the artists production, including books, scripts, and translated works.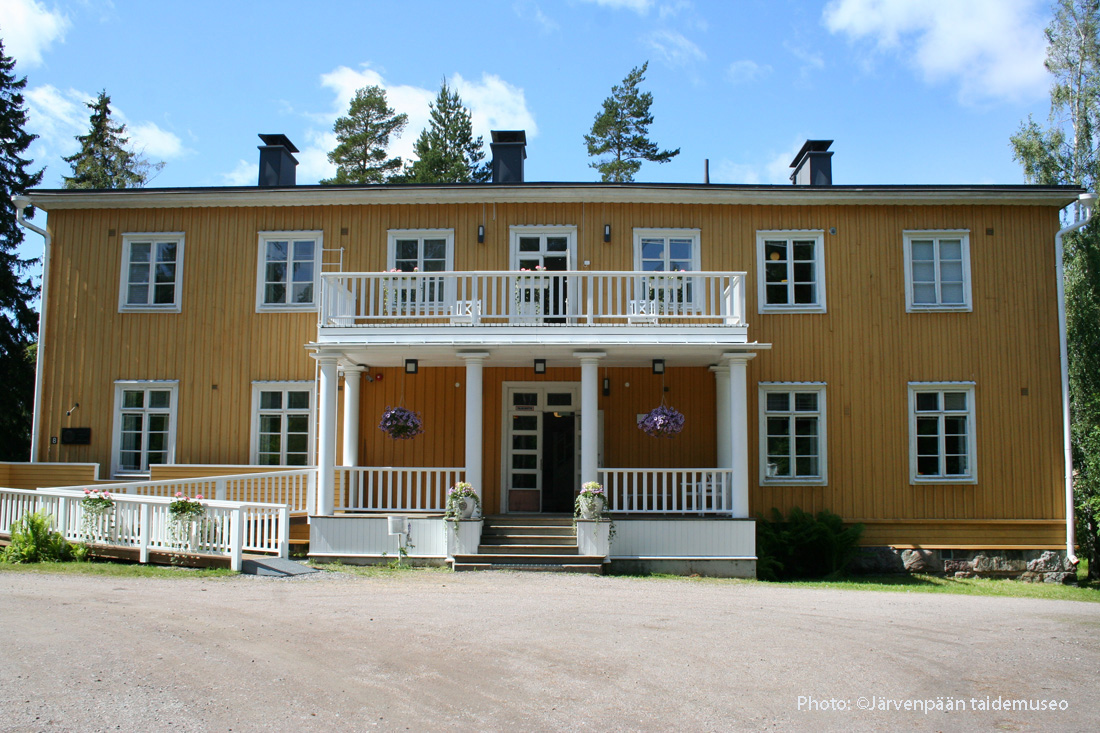 WHERE TO SHOP IN JÄRVENPÄÄ
Along with the usual department stores and shopping centres, Järvenpää offers some different shopping opportunities. The Janne pedestrian street connects the railway station and Lakeside Park is dotted with smaller stores and boutiques, and there also factory outlets for Hackman-Iitala-Arabia and Aarikka, plus pieces by local artisans in the Artisans in Järvenpää. Shop there and support their local !