LAUANTAI, 20. KESÄKUUTA 2020
Porvoo is a scenic small town 50 kilometers east of Heksinki, Finland. One of the most popular day trips from Helsinki, its picturesque city center of wooden houses is a proposed UNESCO World Heritage Site.
Finland's second oldest city, Porvoo has been around since the 13th century, although most of the present buildings date to the 19th century. In 1809, the Finnish members of the Swedish parliament assembled at the Diet of Porvoo to affirm the country's conquest by Russia.
Its historic centre includes oft-photographed riverside warehouses that once stored goods bound for destinations across Europe. Away from the river, the cobblestone streets are lined with charming wooden houses of every colour.
Birthplace of national poet Johan Runeberg, the town is peppered with signs commemorating his whereabouts on various occasions.Today, tourists flock to pad about the cobbled narrow lanes of Old Porvoo (Vanha Porvoo), which has survived the sprawl of the modern city around it remarkably intact. The place is particularly popular in summer.
BEST TIME TO VISIT PORVOO
Spring (March through May)
Humidity and temperatures combine to make this season feel moderately cold. Highs range from 66.1°F (18.9°C) and 33.2°F (0.7°C) with far warmer temperatures in the later months. Rain is somewhat common with 5 to 6 days of significant precipitation per month. Spring is the second busiest for tourism, which makes it a good time for those looking for things to do.
Summer (June through August)
The middle-year months have comfortably cool weather with high temperatures that are comfortable. These months see moderate precipitation with 6 to 9 days of precipitation per month. June – August is the busiest season for tourism in Porvoo, so lodging and other accommodations may cost more than usual.
Fall (September through November)
Fall daily highs range from 64.2°F (17.9°C) and 36.1°F (2.3°C), which will feel chilly given the humidity and wind. It rains or snows a significant amount: 8 to 10 days per month. Tourism is the slowest during these months due to the weather, so hotels may be affordably priced.
Winter (December through February)
Weather is far too cold this time of year in Porvoo to be enjoyable for warm weather travelers. The average high during this season is between 35.1°F (1.7°C) and 24.1°F (-4.4°C). On average, it rains or snows a great amount: 6 to 14 times per month. These times of year are fairly slow with tourists.
GETTING TO PORVOO
By airplane - Porvoo is situated near the Helsinki-Vantaa airport. The drive from the airport to Porvoo is about half an hour. You can rent a car at the airport.
By bus - You can easily get to Porvoo by bus from many directions. From Helsinki there is frequent bus service daily. From the centre of Helsinki the bus trip to Porvoo takes about 50 minutes by the motorway, and from the direction of Lahti, Tampere, Kouvola or Kotka it's not a long trip either.
By ship - In summer m/s J.L. Runeberg cruise between Porvoo and Helsinki almost daily. The ships sail from Helsinki in the morning and the return journey begins in the afternoon. The journey goes through the beautiful archipelago and lasts for about three hours one way.
By car - Driving to Porvoo from Helsinki takes less than an hour, from Helsinki airport only around 30 minutes. You can reach Porvoo by the motorway, Highway 7 (E18).
By bicycle - Bicycling to Porvoo from Helsinki is a popular day trip. Follw the road 170! For a longer but even more interesting route find your way through Nickilä and Hinthaara. The distance is about 50 kilometers and takes about two hours without stops. A recommended option is to take ship or a bus one of the directions.
GETTING AROUND PORVOO
By foot and Bicycle - The distances in Porvoo are short and walking or biking are for many best way to experience the charming streets, the parks and the sights. Old Porvoo walking tour. For longer walks in the National Urban Park starting in Old Porvoo, pick up the outdoors map at the tourist information!
WHERE TO STAY IN PORVOO
Porvoo offers plenty of choice, and there are several good options in the surrounding area, ranging from B&Bs to luxurious manor houses.
The elegant Hotel Haikko Manor & Spa enjoys a seafront location, 6 km from Porvoo city centre, and functions in 2 separate buildings: the modern Spa hotel and the traditional Manor house. Guests enjoy free entry to the spa areas, pools and saunas. Both the contemporary Spa hotel rooms and the classic Manor rooms have a flat-screen TV and work desk. A minibar, bathrobes and slippers add to the comforts. Free Wi-Fi access is also available. À la carte meals are offered in the stylish atmosphere of the Manor Restaurant. The Club serves drinks and offers DJ-music. The modern Spa Bistro & Café serves light meals and drinks. The Spa at Haikko offers a wide selection of treatments, and the well-equipped fitness centre provides state-of-the-art gym equipment. The Albert Edelfelt Studio Museum is located 850 m from the hotel. Helsinki city centre is a 30-minute drive away.
Featuring free bikes, terrace and views of river, Porvoon Jokimajat is set in Porvoo, less than 1 km from Porvoo Bus Station. Each room has a patio with city views and free WiFi. The units come with a microwave, fridge, a kettle, a shower, a hairdryer and a desk. At the hotel every room includes a wardrobe and a private bathroom. The nearest airport is Helsinki-Vantaa Airport, 49 km from Porvoon Jokimajat.
This hotel is in Porvoo's Old Town, 5 minutes' walk from Porvoo Bus Station. It offers free Wi-Fi and boutique rooms with a flat-screen TV and air conditioning. Pariisin Ville's individually decorated rooms have a living room with a sofa, separate from the bedroom. Some rooms also feature a sauna. The breakfast buffet includes local produce. Within 50 m is the hotel's summertime, riverside restaurant, which serves traditional Finnish meals. Guests can enjoy a glass of wine on the terrace during summer. Restaurants, cafés and Porvoo's medieval church are within a few minutes' walk. Porvoo Golf Club is less than 3 km away. Hotel staff can help book riverboat cruises.
This intimate, elegant hotel is located directly across from the Porvoo Cathedral in the heart of Old Town. It provides individually decorated rooms with free internet access and garden views. Bathrobes and slippers are featured in each Hotelli Onni room, as well as a flat-screen TV and private bathroom with a shower, hairdryer and toiletries. Guests can choose from fresh and locally produced items on Onni Hotelli's breakfast menu to start their day. An in-room breakfast and packed lunches are also available. The on-site Restaurant SicaPelle serves Italian-inspired, seasonal cuisine. A variety of small shops, cafés and restaurants are within the nearby surroundings, along with a movie theatre. Porvoo Bus Station is 550 m away, while Helsinki is 45 minutes' drive from the hotel.
This central yet quiet hotel is just around the corner from Porvoo's main square and bus station. It offers free Wi-Fi and weekday evening sauna access. Helsinki is 50 km away. Hotel Sparre's guest rooms have a private bathroom with shower. All are equipped with a tea/coffee maker and cable TV. Guests can borrow ironing facilities at the reception. The popular breakfast buffet includes freshly baked bread and fresh fruit. Guests can relax with a drink or read newspapers in the lounge. Sparre Hotel is in the Old Town, less than 5 minutes' walk from the 15th-century Porvoo Cathedral. The hotel staff can recommend restaurants and sights to visit.
Hotelli Seurahovi is centrally located in Porvoo, and features a lunch restaurant and air-conditioned rooms with free WiFi. Porvoo Bus Station is located in front of the hotel. Each room comes with a minibar, flat-screen TV and a bathroom with shower. Guests can enjoy a daily breakfast buffet. A lunch buffet is also served on weekdays and includes salad, soup and 2 choices of warm meals. Hotelli Seurahovi has a 24-hour front desk and a bookable sauna. The nearest airport is Helsinki-Vantaa Airport, 42 km from the hotel.
Set in Porvoo, 2.2 km from Porvoo Bus Station, Budget Hotel Easystay offers accommodation with a shared lounge and free private parking. Among the facilities at this property are a shared kitchen and luggage storage space, along with free WiFi throughout the property. The hotel features family rooms. At the hotel, every room is fitted with a wardrobe. At Budget Hotel Easystay every room includes a desk, a flat-screen TV and a private bathroom. Guests at the accommodation can enjoy a continental breakfast. The nearest airport is Helsinki-Vantaa Airport, 48 km from Budget Hotel Easystay.
One of our top picks in Porvoo.Located in Porvoo, 12 km from Porvoo Bus Station, Hotel Villa Molnby provides accommodation with a restaurant, free private parking, free bikes and a shared lounge. Featuring family rooms, this property also provides guests with a barbecue. The property offers car hire and features a garden and children's playground. All units are equipped with a flat-screen TV with satellite channels, microwave, a kettle, a bidet, a hairdryer and a desk. With a private bathroom equipped with a shower and free toiletries, rooms at the inn also offer a garden view. All guest rooms will provide guests with a wardrobe and a coffee machine. Guests at Hotel Villa Molnby can enjoy a continental breakfast. The accommodation offers a terrace. Guests at Hotel Villa Molnby will be able to enjoy activities in and around Porvoo, like hiking, skiing and cycling. The nearest airport is Helsinki-Vantaa, 60 km from the inn, and the property offers a paid airport shuttle service.
Located in Porvoo, 12 km from Porvoo Bus Station, Guest House Porvoo provides accommodation with a restaurant, free private parking, free bikes and a garden. Featuring family rooms, this property also provides guests with a children's playground. The property offers garden views, a barbecue, and free WiFi is available. Guest rooms are equipped with a flat-screen TV with cable channels, microwave, a kettle, a bidet, a hairdryer and a desk. Featuring a private bathroom with a shower and free toiletries, rooms at the guest house also offer a river view. All units will provide guests with a wardrobe and a coffee machine. A continental breakfast is available daily at Guest House Porvoo. The accommodation offers a sun terrace. Ski equipment hire and car hire are available at Guest House Porvoo and the area is popular for hiking and skiing. The nearest airport is Helsinki-Vantaa, 60 km from the guest house, and the property offers a paid airport shuttle service.
Porvoo City Apartments is located in Porvoo and offers modern apartments with free WiFi. Porvoo Bus Station is 300 m away. Private parking is available on site. A fully equipped kitchen, including a dishwasher and dining area, is featured in each apartment. Every unit is fitted with a private bathroom with free toiletries. There is a seating area with a flat-screen TV. Bed linen is available. Porvoo City Apartments also includes a bookable sauna. The property also offers grocery delivery upon request. The nearest airport is Helsinki-Vantaa Airport, 39 km from Porvoo City Apartments. Private parking is possible, while free street parking is available in the area.
ACTIVITIES TO DO IN PORVOO
The 1.5-kilometre-long nature trail at Ekkudden is located in a nature reserve just over two kilometres south from the centre of town. The path starts from the Tarkkinen playing field. It continues across the field towards an area of magnificent oak and lime trees. The trail goes through a protected grove and mixed woods between the rocky shore and fields. Along the path you will find notice boards providing information on vegetation and wildlife and a bird-watching tower where you can observe meadow and reed birds. The notice boards are in Finnish, Swedish and English. The terrain along the path is easy. In the damper areas there are wooden plank walkways to make it easier to cross. The protected areas are protected by conservation laws and regulations.
They offer cruises with a 1 hour and 90 minute duration downriver towards the beautiful archipelago. The vessel has a café, wc and sundecks. We can accomodate up to 70 persons, whereof 20 on the sundecks. Also Charter Cruises for affordable prices.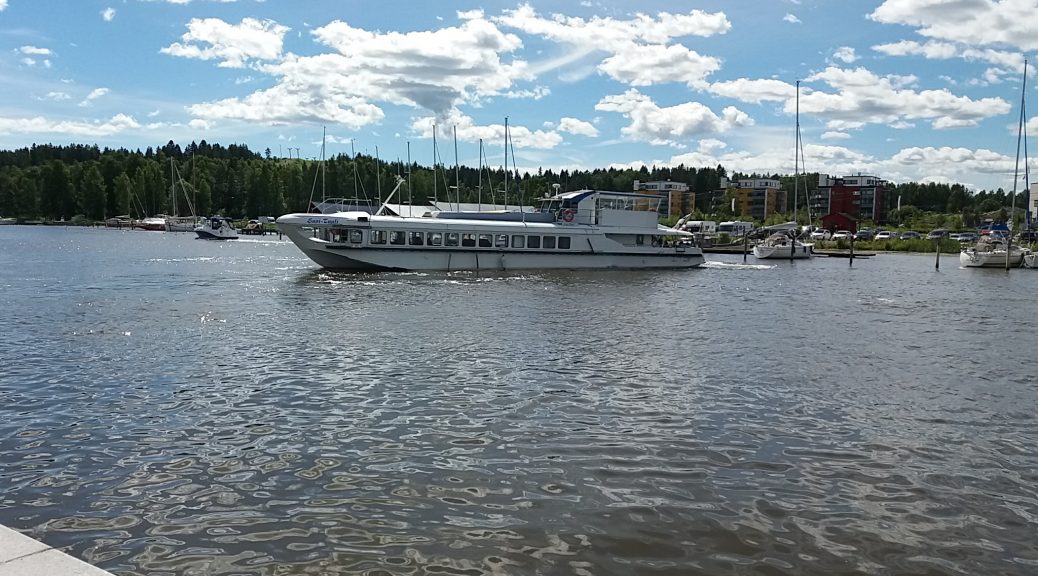 The Dystopian Restaurant Escape room in Porvoo, Finland, is an adventure game for a group of 2–10 people solving the puzzles and mysteries together. There is nothing scary in the game and, therefore, it is suitable for people of all ages. It's ideal for a group of friends or colleagues, for bachelor and birthday parties and for companies alike. It's also fun for families. The escape room is located in the centre of Porvoo.
Porvoo's historic stone-and-timber cathedral sits atop a hill overlooking the quaint Old Town. This is where Tsar Alexander I convened the first Diet of Finland in 1809, giving Finland religious freedom. Vandalised by fire in 2006, the church has been completely restored, so you can admire the ornate pulpit and tiered galleries. The magnificent exterior, with free-standing belltower, remains the highlight. Check the website for tour times in summer.
W

alter Runeberg Sculpture Collection
This gallery has 150 sculptures by Walter Runeberg, the eldest son of national poet JL Runeberg. Walter Runeberg produced the town's sculpture of his father. The gallery is across the street from Runebergin Koti, JL Runeberg's former home, now a museum.
This former tractor factory is now an exhibition space, with rotating exhibitions of contemporary art. The centrepiece is the permanent display of the Jäntti collection, featuring Finnish artworks from the second half of the 20th century.
Porvoo's town museum occupies two buildings on the beautiful cobbled square at the heart of the Old Town. The town-hall building (Vanha Raatihuoneentori) houses most of the collection, with a clutter of artefacts relating to the town's history, including work by painter Albert Edelfelt and sculptor Ville Vallgren, two of Porvoo's celebrated artists. The nearby annexe re-creates an 18th-century merchant's home.
National poet JL Runeberg's former home has become a museum, with a period interior including stuffed foxes and muskets that demonstrate the poet's love of hunting. Across the road, the Walter Runeberg Sculpture Collection has 150 sculptures by Walter Runeberg, the poet's son. It's only open May to September; admission is included with tickets to Runebergin Koti.
Porvoon Nukke- ja Lelumuseo
Houses over a thousand dolls, tin toys and other childhood curiosities, making it Finland's largest toy museum.
Gammelbacka nature trail is located in the forested area between Gammelbacka and Hamari, and it is intended for outdoor recreational use.
- The trail is approximately one kilometer and it starts from next to the parish community centre.
- In connection with the nature trail, there is also a shorter tree species trail, which passes through the old manor park grounds nearby.
- There are notice boards along the tree species trail with marked names of plant and tree species from the park.
Giant's Potholes in the Forest
Welcome to Askola to discover these huge potholes - also known as "the Giant's Kettles". They are the most extensive geological find of its kind in Finland, located 27 km north of Porvoo. The potholes are situated in an amazing forest on a rocky slope named Kirnukallio. In Finnish Giants Kettles are called "Hiidenkirnut". The largest one is called "Jättiläisen kuhnepytty" (The Giant's Tub) and has a diameter of 4,2 metres and is 10,3 metres in depth. The potholes were formed more than 10 000 years ago at the end of the last ice age.
Access to Kirnukallio is by a footpath through the woods, starting from a parking lot by the Askola–Pukkila main road (1635). The walk to the pothole area is about 500 metres. There is also a scenic path (about 300 metres long) that leads up to the entrance of the pothole area. The pothole area is always open to visitors. Association Askola-Seura takes care of the pothole area, but there is no special wintertime maintenance. An entrance fee is payable on location by cash. The terrain in the area consists of natural forest paths, rocks and stairs. Visitors enter the area at their own risk.
They hire out kayaks and canoes and deliver them to the shore of your choice in Porvoo. They also arrange guided canoe trips taking into account our customers' preferences.
Porvoo Line River Cruises
Wonderful river cruises operated with comfortable m/s Queen in Old Porvoo!
You will hear fascinating stories about history of Porvoo and Finland from a sundeck while enjoying our salmon soup, Porvoo ice cream, Runeberg torte or local craft beer. Vikings, castle, colorful houses, church and tsar Alexander's exciting history. Cruises start from Matkustajasatama -pier and from Old Town's Tykkilaituri -pier. Welcome aboard!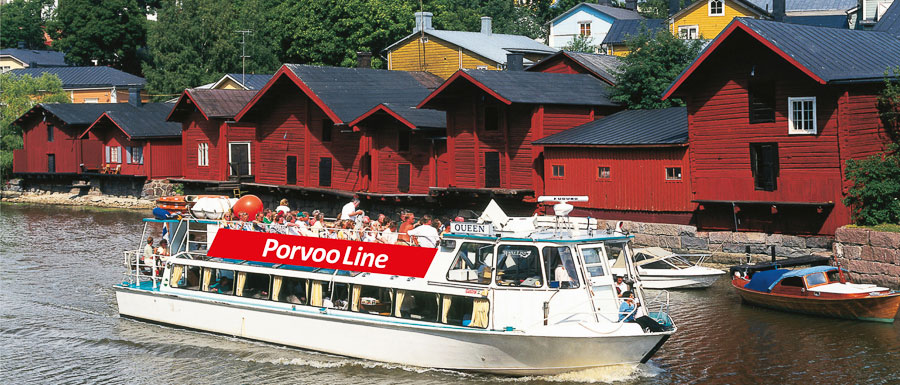 Feel the big chill at Haikko Manor! How does -120 degress Centigrade feel like? Come and try this extreme experience! Cold treatment has long history and it has been used for centuries to release pain. Cold treatment is still used to ease swelling and pain. It has originally been used for pain relief and treatment rheumatic diseases.
Bosgård organic farm, deli and nature trails
Bosgård manor and organic farm is situated 14 kilometers east of Porvoo. Get acquainted with a working traditional Finnish farm along the manor's extensive nature trails (400 m, 1,5 km and 4 km). The trails have information boards in Finnish, with translation booklets available in Swedish, English and Russian. Topics include the manor's Charolais organic cattle, the preservation of traditional heritage landscapes and non-clearcut forestry. The nature trails are free and open all year.
Persons between 18 and 64 need to pay the state fishing management fee which enables the use of one fishing pole in the whole of Finland. For hook and line angling or ice fishing no separate permit is needed. If you are under 18 years old or over 65, no fee is charged for any fishing. Good fishing spots close to the city centre can be found at Kokonniemi or at the bridges leading to Sikosaari (but not permitted in the Ruskis nature preservation area east of the road Sikosaarentie).
Geocaching is an outdoor activity, where you hide boxes called geocaches to nature or a built environment. Inside the box you put a logbook and a pen and possibly some small items for exchange. You inform the location of the geocache on the Internet as coordinates and other geocachers search for the caches with the help of a gps device. It is very common among the geocachers to combine travelling and geocaching, as one selects the travel destination on the basis of where one would find geocaches. Usually the caches are located also near nature- or cultural sights, so at the same time they present the local sights.
Metal Safaris offers fascinating metal-detecting tours in Porvoo, in southern Finland. Each tour is a unique opportunity to seek underground treasures with metal detectors in carefully chosen historical surroundings. Each safari lasts for about 3 hours and the walking distance vary between 1–3 kilometres. The search areas range from Bronze Age hills surroundings and forests to medieval and 18th-century mansions and fields.
The castle hills situated north of Old Porvoo are significant ancient monuments. Iso Linnamäki (Great Castle Hill) is the site of one of the biggest ancient fortresses in Finland, while on Pikku Linnamäki (Lesser Castle Hill) there is an Iron Age burial site, discovered in 1965. Iso Linnamäki is criss-crossed by many paths and you there are also now dried up moats, which can still be seen, with wooden bridges across them. There you can also spot the great pine with its twisted roots that artist Albert Edelfelt depicted in his painting 'Porvoo seen from Linnamäki'. At the foot of the Linnamäki hills is Maari Park, a favourite with Porvoo residents for walks and picnics.