PERJANTAI, 12. KESÄKUUTA 2020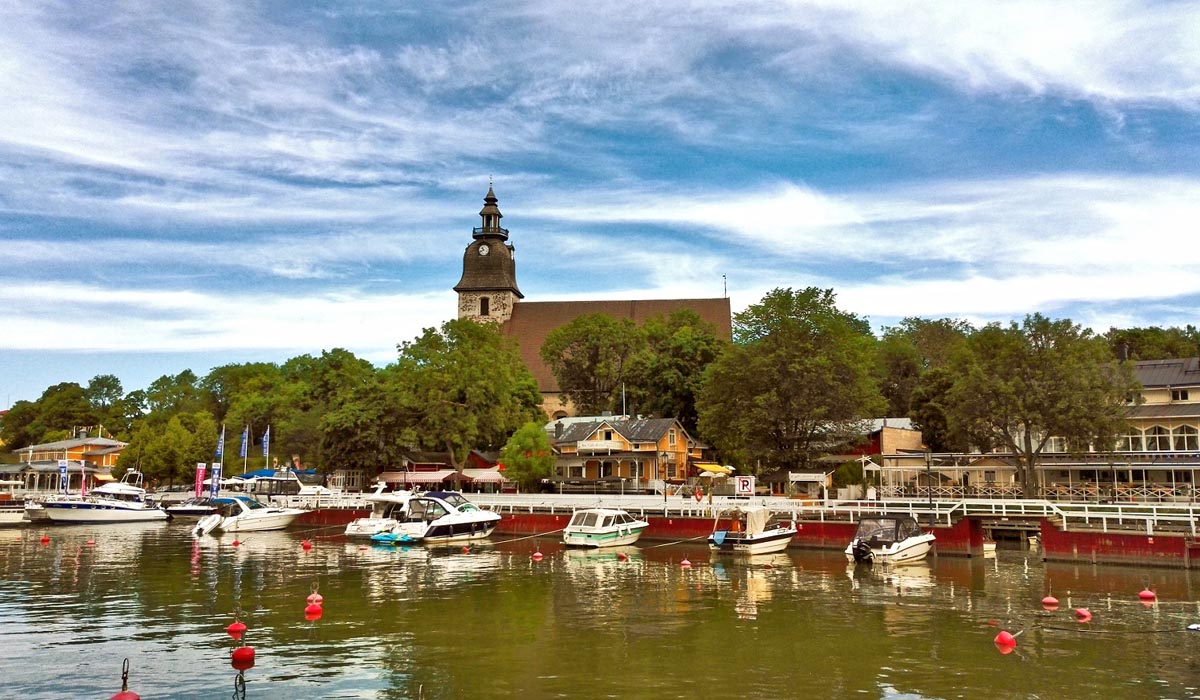 Naantali is a town in south-western Finland, known as one of the most important tourist centres of the country. The municipality has a population of 19,314 , and is located in the region of Southwest Finland, 14 kilometres west of Turku. The town encompasses a land area of 311.50 square kilometres. Most visitors to charming Naantali (Swedish: Nådendal) are summer day-trippers from Turku, 18km east. They come to meet their friends at Muumimaailma (Moominworld) or to browse the shops and galleries in the quaint Old Town. Even the Finnish president spends his summer holidays here – at the stately mansion overlooking the harbour at Kulturanta.
Out of season, Muumimaailma closes its gates and the Old Town acquires the melancholic air of an abandoned film set. But Naantali continues to work hard behind the scenes, with Finland's third-busiest port, an oil refinery and an electricity plant.
BEST TIME TO GO TO NAANTALI
The best time to visit Naantali in Finland is from june until september, when you will have a soft or pleasant temperature and limited rainfall. The highest average temperature in Naantali is 21°C in july and the lowest is -2°C in january. The water temperature is between 0°C and 22°C. The weather and climate of Naantali is suitable for a winter sports.
Spring (March through May)
Humidity and temperatures combine to make this season feel moderately cold. Highs range from 66.1°F (18.9°C) and 34.5°F (1.4°C) with far warmer temperatures in the later months. Rain is somewhat common with roughly 5 days of significant precipitation per month. Spring is the second busiest for tourism, which makes it a good time for those looking for things to do.
Summer (June through August)
The middle-year months have comfortably cool weather with high temperatures that are comfortable. These months see moderate precipitation with about 7 days of precipitation per month. June – August is the busiest season for tourism in Naantali, so lodging and other accommodations may cost more than usual.
Fall (September through November)
Fall daily highs range from 64.8°F (18.2°C) and 37.6°F (3.1°C), which will feel chilly given the humidity and wind. It rains or snows a significant amount: 6 to 9 days per month. Tourism is fairly slow during these months due to the weather, so hotels may be lower priced.
Winter (December through February)
Weather is far too cold this time of year in Naantali to be enjoyable for warm weather travelers. The average high during this season is between 35.8°F (2.1°C) and 27.5°F (-2.5°C). On average, it rains or snows a fair amount: 5 to 11 times per month. These times of year are the slowest with tourists.
GETTING TO NAANTALI
The main road to Naantali leads via Raisio outside Turku, which is just 17 km away. Passenger train service has been terminated.
By bus - There are frequent buses from Turku. The bus station is at the border of the old town, walk through it to get to the church, the shore and the Moomin world.
By boat - From Turku a much slower and more expensive but far more scenic is the Ukkopekka steamship twice daily straight to the Naantali old town, not far from the Moomin World. The journey winds through the gorgeous archipelago and takes two hours each way (€20/25 one-way/return, operates June–Aug only). There are several guest harbours farther away in the archipelago, some of which have usable bus connections to the town.
By car - Naantali is situated at the western end of Turku's ring road, Highway 40. If you're driving from some other city than Turku, follow the signage towards Naantali when you are to cross the ring road. From the center of Turku, drive towards Pori on Highway 8 and take regional road 185 to Naantali.
By bike - There are cycleways from Turku. From elsewhere you may have to use also normal roads, sometimes with options for more quiet ones. Naantali can be reached by the Archipelago Trail (choose the route via Rymättylä or Merimasku).
GETTING AROUND NAANTALI
The town itself is not too big. The old wooden old town is well worth a walk. Most of the archipelago is reachable by bus or car. Naantali has its own local bus network which belongs to Turku-area Föli transport system. Public transport is sparse, though. Taxis ordered by smart phone app.
WHERE TO STAY IN NAANTALI
Located in central Naantali, Asuntohotelli Kaivo offers apartments with free WiFi access. Moominworld Theme Park is 1 km away. Apartments at Asuntohotelli Kaivo have either private or shared bathroom facilities. Some include a private kitchen, while others have access to a communal kitchen. Some apartments include a flat-screen TV. Leisure options include a garden with BBQ facilities. Cycling is a popular activity in the area. Asuntohotelli Kaivo is a 20-minute drive from Turku Airport. Each apartment comes with a bookable private parking space.
Featuring city views, Holiday Home Måsen provides accommodation with a terrace, around 500 m from Moominworld. This property offers access to a balcony, free private parking and free WiFi. The apartment comes with 2 bedrooms, a flat-screen TV and a fully equipped kitchen that provides guests with a dishwasher, a microwave, a washing machine, a fridge and an oven. The apartment offers a sauna. The nearest airport is Turku Airport, 21 km from Holiday Home Måsen.
Offering free WiFi and free private parking, Studio Meri-Naantali is set in Naantali, within just 1.9 km of Moominworld. The apartment features 1 bedroom, a flat-screen TV, an equipped kitchen with a dishwasher and a microwave, a washing machine, and 1 bathroom with a shower. The nearest airport is Turku Airport, 20 km from the apartment.
Set by Naantali Harbour in the Archipelago Sea, this family-run hotel is 10 minutes' drive from Kultaranta Castle. Flat-screen TVs, kitchenettes and sea views are standard room features. Wi-Fi is free. All rooms at Hotel Amandis have a microwave, fridge and tea/coffee facilities. Individual touches, such as wicker chairs and floral wallpaper, add extra charm. The seasonal Café Amandis is open during summer and on winter weekends. It has a terrace and serves light dishes. Reception staff can recommend local restaurants for dinner. Moomin World Theme Park is 5 minutes' walk from Amandis Hotel. Turku is within 20 km and easily reached by boat, train or bus. Naantali Spa is a 5-minute drive away.
Set in Naantali's Old Town, Hotel Palo offers free Wi-Fi and rooms with old-fashioned style décor. Moominworld Theme Park is within 10 minutes' walk. The individually decorated rooms at Palo Hotel offer direct access to the courtyard. All have a TV and private bathroom with shower or bathtub and hairdryer. Guests can relax on the sun terrace while children play in the on-site playground. A buffet breakfast is served every morning. Naantali Museum and Guest Harbour are within 450 m of Palo Hotel. Several cafés, bars and restaurants can be found in the surrounding area.
Situated in Naantali, Perhehuvila Kuin koti provides private accommodation within 3.4 km of Moominworld. A garden and a terrace with views to the garden are offered. A continental breakfast can be enjoyed at the property. The property has a sauna. A barbecue can be found at the property, along with a children's playground. Naantali city centre is 2 km away. The nearest airport is Turku Airport, 23 km from the property.
Featuring garden views, Holiday Home Birdie offers accommodation with a terrace and a kettle, around 7 km from Moominworld. This beachfront property offers access to a patio, free private parking and free WiFi. The holiday home features 2 bedrooms, a flat-screen TV, an equipped kitchenette with a dishwasher and a microwave, a washing machine, and 1 bathroom with a shower. The holiday home offers a sauna. The nearest airport is Turku Airport, 26 km from Holiday Home Birdie.
Located in Naantali, less than 1 km from Moominworld, Oak House provides accommodation with a garden, free private parking, barbecue facilities and a terrace. All rooms feature a kitchen and a private bathroom. The guest house features family rooms. Guest rooms are equipped with air conditioning, a dishwasher, a microwave, a kettle, a bidet, a hairdryer and a wardrobe. At the guest house each room is equipped with a seating area. The nearest airport is Turku Airport, 21 km from Oak House.
Majoitushuoneisto Tuomipuisto
Majoitushuoneisto Tuomipuisto is a self-catering accommodation located in Naantali, within walking distance of the city centre and the idyllic harbour area. Free WiFi access is available. Moominworld Theme Park is 1.2 km away. Tuomipuisto's studio apartment features a TV and cable channels. There is a full kitchen with dishwasher and microwave and the bathroom includes a shower. Both city and garden views can be enjoyed from the rooms. Majoitushuoneisto Tuomipuisto offers free parking. Turku Airport is located 19 km away and the ferry ports can be reached in 20 minutes by car.
Located just 1.7 km from the Moomin World Adventure Park and 800 m from Naantali Old Town, is Villa Sukka, offering convenient accommodation with free parking and WiFi. Villa Sukka's rooms have shared bathrooms. The communal living room has a TV and the terrace offers garden views. BBQ facilities are available on-site and staying close to the centre of Naantali gives access to a wide variety of dining options. Children can enjoy Sukka's playground with trampoline, swings and sandbox. Naantali Spa is just 300 m away and a 20-minute drive will bring you to the centre of Turku.
WHERE TO GO AND WHAT TO DO IN NAANTALI
If you are trying to explore the city of Naantali in Finland ad you want to visit a place where your kids can have a fun-filled day, then look no further than the Vaski Adventure Island. This is a theme park in Naantali where everyone has fun. Parents can always accompany their kids while completing the adventurous tasks. Though there is no age restriction in participating in the adventures, still the kids are always more in number. The availability of food is basic but still nothing to complain about. A little exercise in the form of some adventure games can always be followed by some light meal. The adventure trails are a treat for the kids and you'll see the joy in their faces once you take them out here.
Crossing the bridge from the Old Town to Kailo island takes you into the delightful world of the Moomins. The focus is on hands-on activities and exploration, not rides. Kids love the costumed characters wandering through the Moominhouse, the Groke's Cave and Snork's Workshop (where they can help with inventions). Other Muumimaailma highlights include a swimming beach and Emma's Theatre.
The Finnish president's summer residence is an elaborate stone castle on Luonnonmaa island, its tower visible from Naantali harbour. Designed by Lars Sonck, it was built in 1916 and is surrounded by beautiful, extensive rose gardens. Although the castle's interior is closed to the public, the grounds can be visited by guided tour. A bus takes visitors from Maariankatu, near the tourist office. Space is limited, so reserve your spot in advance at the tourist office.
Medieval Naantali grew up around the Catholic Convent of the Order of St Birgitta, which was dissolved after the 1527 Reformation. Towering above the harbour, the massive 1462 Convent Church is all that remains. Archaeological digs have unearthed some 2000 pieces of jewellery, coins and relics now in the Naantali Museum. At 8pm on summer evenings a trumpeter plays vespers (evensong) from the belfry; there are also regular organ concerts.
According to tradition, the last family member asleep on 27 July gets awoken with a dousing of water. The city of Naantali takes it a step further by electing a celebrity 'Sleepyhead of the Year', who gets tossed into the sea. A carnival with music, dancing and games ensues.
Housed in three Old Town wooden buildings dating from the 18th century, Naantali's museum traces the town's history from its convent roots, with plenty of artefacts to bring it to life. Exhibits cast light on disappearing trades such as needle making and goldsmithing.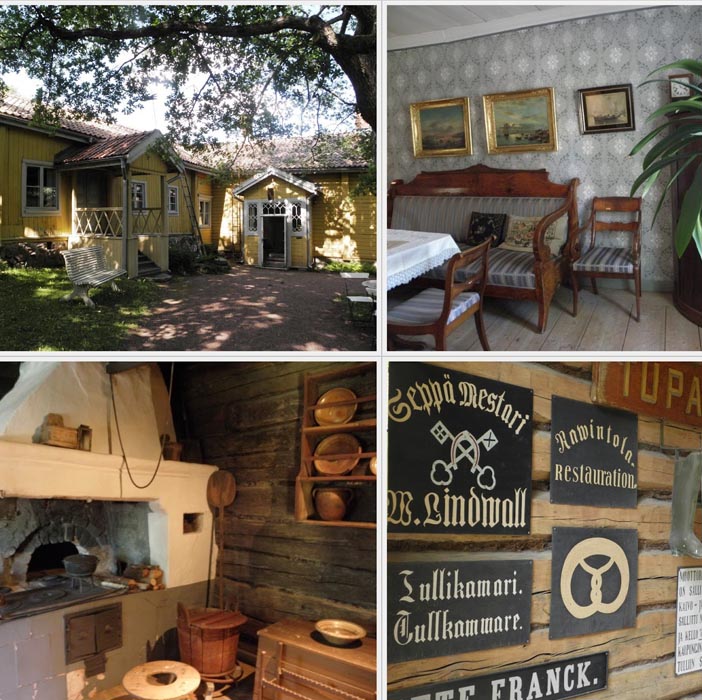 Evening Cruise in Naantali
The journey is made by nostalgic old vessel m/s Kuha. The cruise takes 1,5 hours in the nearby waters of Naantali. Kuha has a cozy cabin with 52 seats. The evening cruise is a memorable way to enjou the beautiful archipelago nature, the sights and sunsets in Naantali. Cruising in the most beautiful archipelago in Finland. The evening cruise departs from "Presidentinlaituri" pier in Naantali old town, in front of Restaurant Uusi Kilta. The journey takes you through the nearby archipelago, along the way are the idyllic shores of Naantali, Kailo island (known also as Moominworld) and Kultaranta garden's beautiful tree lanes and villa. The evening cruise is the best way to enjoy archipelago lifestyle in Naantali! The tickets can be purchased in advance only in Visit Naantali web shop.
Now you have a chance to experience angling in guidance of a professional local fisherman. Fishing takes place in a beautiful beach front area nearby Naantali Spa Hotel. Our local fisherman guides you how to get started with angling and shows different technics. At the end of angling you can keep the fishing rod if you like. It can be packed in small space. They will have angling in our weekly program once a week in July, there is 3 hours' time when one can come and enjoy fishing.
Canoeing at the sea is an easy and interesting way of seeing Naantali from a different perspective. Professional guide gives you all the information and instructions how you can do canoeing, safety always comes first. There is enough time to really get things going with canoeing. Canoeing trips can be customized for groups' needs and desires. In a little bit longer trip a coffee break at some island can be added. Even longer, one day long trips with canoes are possible. Canoeing is versatile form of exercise for the body, but it is not too heavy, so you can admire the views at the same time.
Hattu, Isokarhu, Jeremias, Pusa, Humppi, Tymppi... In the Old Town, every building has a name of its own. Naantali Old Town and its glimmering sea contain experiences which form a history filled with love, spa life and people. Explore the Old Town's buildings, narrow streets and unique charm. You will get a real feel of history, its people and stories by joining the Old Town walking tour.
WHERE TO EAT IN NAANTALI
In a restored spa pavilion, Merisali offers buffets with plentiful hot and cold choices. The pier-side terrace often has live music.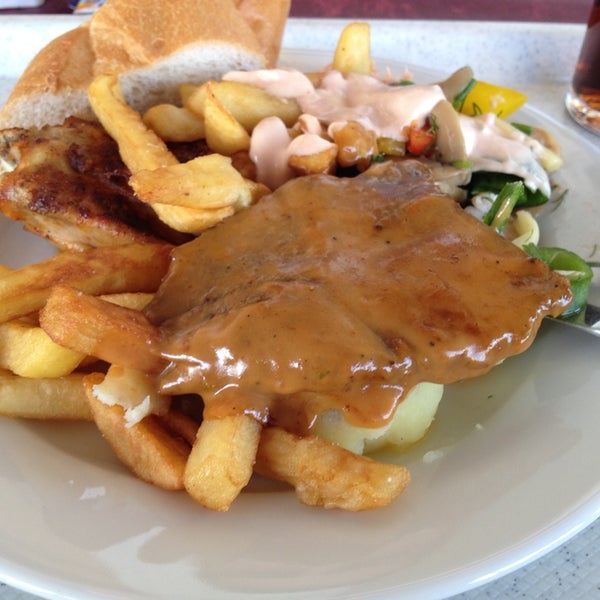 The menu at Trappi spans the globe, from American burgers to Finnish fried pike-perch, with everything in between – including pizza, grilled bratwurst, salmon tartar and pork cutlet. The huge courtyard faces the water, so it's a pleasant place to enjoy whatever cuisine you choose.
WHERE TO SHOP IN NAANTALI
Nostalgic Wanha Naantali Kauppa sells old-fashioned Finnish sweets, as well as magnets, signs, key chains, knick-knacks and all manner of silly souvenirs.
Moomin merchandise galore.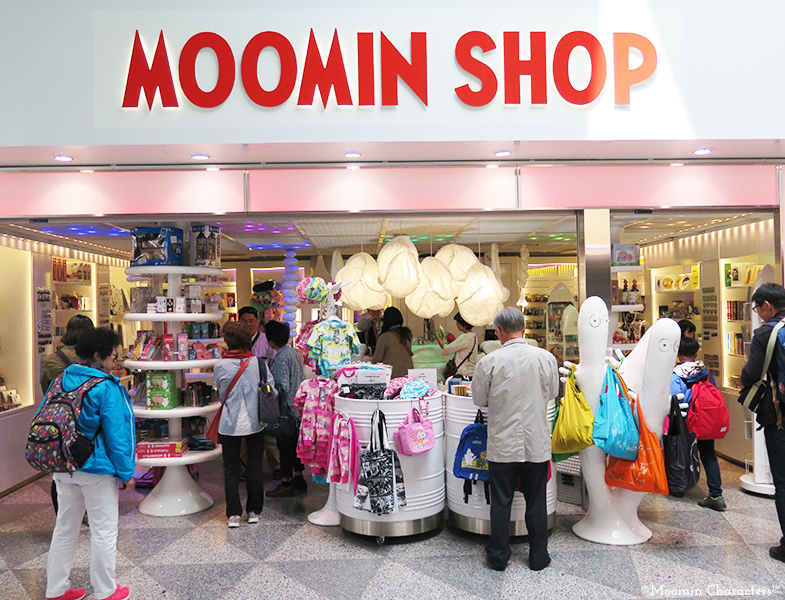 With Brinkhall Sparkling, they are on the way to a sparkling wine revolution. They produce from their very own apples they grow in their extensive orchards at Rymättylä the very best wines by combining their legacy as French wine maker with the best ingredients the Nordic climate has to offer. The Brinkhall Sparkling & Wine Factory Store is open Wednesdays and Thursdays from 10:00 to 16:00 and Fridays from 12:00 to 18:00.
MYLLY SHOPPING CENTRE, RAISIO
Southwest Finland's largest shopping centre is one of the most diverse shopping centres in the country. Mylly, which was revamped and extended in 2015, has an incredible 150 shops. The major fashion street, the specialist shops, from a toy shop to interior design shops, and extensive beauty, optician and pharmacy services ensure that the whole family enjoys shopping here. The 21 cafes and restaurants in the restaurant world pamper foodies from morning to late at night. A variety of events take place in Mylly around the year – for example, fashion shows, performances by top artists and the majorly popular Myllytys sales events beckon people to come and shop from near and far. Families with children are one of Mylly's most important customer groups. As a testimony to that, there are pleasant children's play areas and parenting rooms, as well as a diverse selection of children's shops. All the shops in Mylly have the same opening hours.