MAANANTAI, 25. TOUKOKUUTA 2020
Posio in Finland is located in Southern Lapland, in the Koillismaa area, below the Artic Circle. The city has a population of 7,988 (31 January 2019) and covers an area of 5,867.23 square kilometres (2,265.35 sq mi) of which 228.67 km2 (88.29 sq mi) is water. The population density is 1.42 inhabitants per square kilometre (3.7/sq mi). Posio is centrally located near some prestine natural attractions and wilderness areas, such as Riisitunturi National Park, Korouoma Nature Reserve, and lakes Kitkajari snd Livojarvi. The village is also home to the major pottery/design manufacturer Pentik.
Posio is the center of Finnish ceramic culture, an idyllic town at the foot of Lapland's most iconic fells. The endless landscapes and snowcapped forests have offered artistic inspiration for generations. Spend a day admiring the work of world-famous sculptors, or climb the fell and see what magic Posio inspires in you.
BEST TIME TO VISIT POSIO
The best time to visit Posio in finland is from june until august, when you will have a soft or pleasant temperature and limited rainfall. The highest average temperature in Posio is 20°C in july and the lowest is -9°C in january. Posio has the continental climate prevailing. It is warm in the summer and cold in the winter. If you want to know what the average temperature is in Posio or when most precipitation (rain or snow) falls, you can find an overview below.
Spring (March through May)
Humidity and temperatures combine to make this season feel very cold. Highs range from 60.8°F (16°C) and 25.1°F (-3.8°C) with far warmer temperatures in the later months. Spring is the second busiest for tourism, which makes it a good time for those looking for things to do.
Summer (June through August)
The middle-year months have comfortably cool weather with high temperatures that are comfortable. June – August is the busiest season for tourism in Salla – Posio, so lodging and other accommodations may cost more than usual.
Fall (September through November)
Fall daily highs range from 56.2°F (13.4°C) and 26.8°F (-2.9°C), which will feel very chilly given the humidity and wind. Tourism is the slowest during these months due to the weather, so hotels may be affordably priced.
Winter (December through February)
Weather is far too cold this time of year in Salla – Posio to be enjoyable for warm weather travelers. The average high during this season is between 25.4°F (-3.7°C) and 15.2°F (-9.3°C). These times of year are fairly slow with tourists.
GETTING TO POSIO
BY AIR FROM HELSINKI TO KUUSAMO - Kuusamo airport is a 45-minute drive from Posio. Finnair flies from Helsinki to Kuusamo all year round, daily during the winter season. The flight time from Helsinki to Kuusamo is one hour. Other airports close-by are located in Rovaniemi (130 km) and Oulu (230 km). There are daily flight connections also from Helsinki to Rovaniemi and Oulu. Helsinki airport is 825 km from Posio.
BY TRAIN TO ROVANIEMI OR KEMIJÄRVI - The nearest train stations are situated in Rovaniemi (132 km) and Kemijärvi (97 km). Posio can be reached by a local bus which runs from the Rovaniemi train station to Posio. A mixed rail-and-car option is also available.
BY CAR - Posio is 825 km from Helsinki by the shortest road route. Helsinki and Kuusamo are connected by highways E75 and 5, or you can travel via the city of Oulu. There are plenty of round-the-clock service stations and food outlets along the way. There are also good road connections to Posio from Rovaniemi, Kuusamo, Kemijärvi, Ranua and Taivalkoski.
BY BUS - There are daily bus connections from Posio to Rovaniemi and Kuusamo. Other regular connections lead to Oulu, Taivalkoski, Pudasjärvi and Ranua. The buses depart from and arrive to Ingan Tupa Café (address: Toritie 4, 97900 Posio)
GETTING AROUND POSIO
Most of the shops and services in Posio are located in the town center. The best way to travel around the surrounding area is by car. Taxi hire is available.
WHERE TO STAY IN POSIO
Holiday Home Livontähti is located in Isoniemi. The holiday home is equipped with a TV. A dishwasher and a fridge can be found in the kitchenette. The nearest airport is Kuusamo Airport, 76 km from the holiday home.
Situated along Salmijärvi Lake, Lapiosalmi Wilderness Center offers self-catering accommodation in a forested area. This holiday park features a sauna, BBQ area and water sport facilities. Free WiFi access is available in public areas. The cottages either come with a private bathroom and toilet, or access to shared shower and toilet facilities. Some also have private kitchen facilities, a dining table and TV. Breakfast, lunch, dinner and evening snacks can be served if requested 1 week in advance. Guests can relax in the sauna, or enjoy activities like hiking, canoeing, skiing and zip-lining. Lapiosalmi Wilderness Center is located 15 km from Posio and Kuusamo Lapland Airport can be reached in 1 hour and 15 minutes' drive.
Set on the shores of Lake Kitkajärvi, Holiday Village Himmerki offers cottages with private kitchen facilities Posio village centre is a 7-minute drive away. Most cottages have a seating area and a TV. Kitchen facilities in all cottages include a stove, fridge and coffee maker. Most cottages have a private sauna while some feature a balcony or terrace with lake views. Leisure options at Himmerki Holiday Village include a sauna and bathing in the lake. Bicycles and canoes can be rented at the property. Wi-Fi is available in public areas. Local dishes are served at the fully-licensed in-house restaurant. Barbecue facilities are provided on site. Hiking and cross-country trails are found in the surrounding area. Kiri Ski Centre is 4.6 km away. Riistunturi National Park is a 40-minute drive from the cottages.
Providing garden views, Naali Lodge in Posio provides accommodation, a restaurant, a shared lounge, a garden, ski-to-door access and a terrace. Both WiFi and private parking are available at the lodge free of charge. Naali Lodge offers a vegetarian or gluten-free breakfast. At the accommodation guests are welcome to take advantage of a sauna. Skiing and fishing can be enjoyed nearby, while a ski equipment rental service and ski storage space are also available on site. The nearest airport is Kuusamo Airport, 74 km from Naali Lodge.
Just 20 m from Lake Posio Järvi, this property is about 5 minutes' from central Posio. It offers free Wi-Fi, access to a communal sauna, as well as rooms with a flat-screen TV. Set in former school building, all rooms at Lapin Satu have a desk and private bathroom with a shower. Some also feature a fireplace and well-equipped kitchenette. A restaurant, BBQ facilities and a garden terrace can all be enjoyed on site. Kuusamo town centre is 50 minutes' drive away, while Kirintövaara Ski Resort is less than 10 km from the hotel. The International Coffee Cup Museum is 3 km away.
Holiday Home Riekonkieppi is located in Ylikitka. The holiday home is equipped with a TV. A dishwasher and a fridge can be found in the kitchenette. The nearest airport is Kuusamo Airport, 56 km from the holiday home.
Holiday Home Takaharju is located in Karvonen. The accommodation is equipped with a kitchenette with a dishwasher and fridge. Kuusamo is 49 km from the holiday home. The nearest airport is Kuusamo Airport, 55 km from Holiday Home Takaharju.
Holiday Home Haapala is set in Karjalaisenniemi. The holiday home is fitted with a TV. The accommodation is fitted with a kitchenette with a dishwasher and fridge. The nearest airport is Kuusamo Airport, 87 km from the holiday home.
Holiday Home Villa koskelo is set in Karjalaisenniemi. The holiday home is fitted with a TV. The accommodation is fitted with a kitchenette with a dishwasher and fridge. The nearest airport is Kuusamo Airport, 81 km from the holiday home.
Holiday Home Villa mitja is located in Karjalaisenniemi. The holiday home is equipped with a TV. The accommodation is equipped with a kitchenette with a dishwasher and a fridge. The nearest airport is Kuusamo Airport, 81 km from the holiday home.
WHAT TO DO IN POSIO
- SUMMER ACTIVITIES -
The more or less 3000 lakes and ponds in Posio provide excellent opportunities for water recreation and fishing. What could be better on a sunny summer day than taking a swim in a cool lake? One of the greatest beaches in Posio can be found on the shore of Lake Livojarvi: "the Riviera of Lapland" is an appropriate nickname for the long sandy coasts. In the autumn you can enjoy our beautiful nature in fall colors. At the end of the summer we recommend tasting wild berries and mushrooms straight from the forest.
The spectacular nature destinations and marked trails of Posio await for adventurers.
With more or less 3000 lakes and ponds, Posio is a dream location for tourists who enjoy long deserted beaches and exciting water activities.
With more or less 3000 lakes and ponds the waters of Posio offer fascinating fishing spots.
The 130 000 hectares of hunting lands in Posio ensure a desired catch for everyone.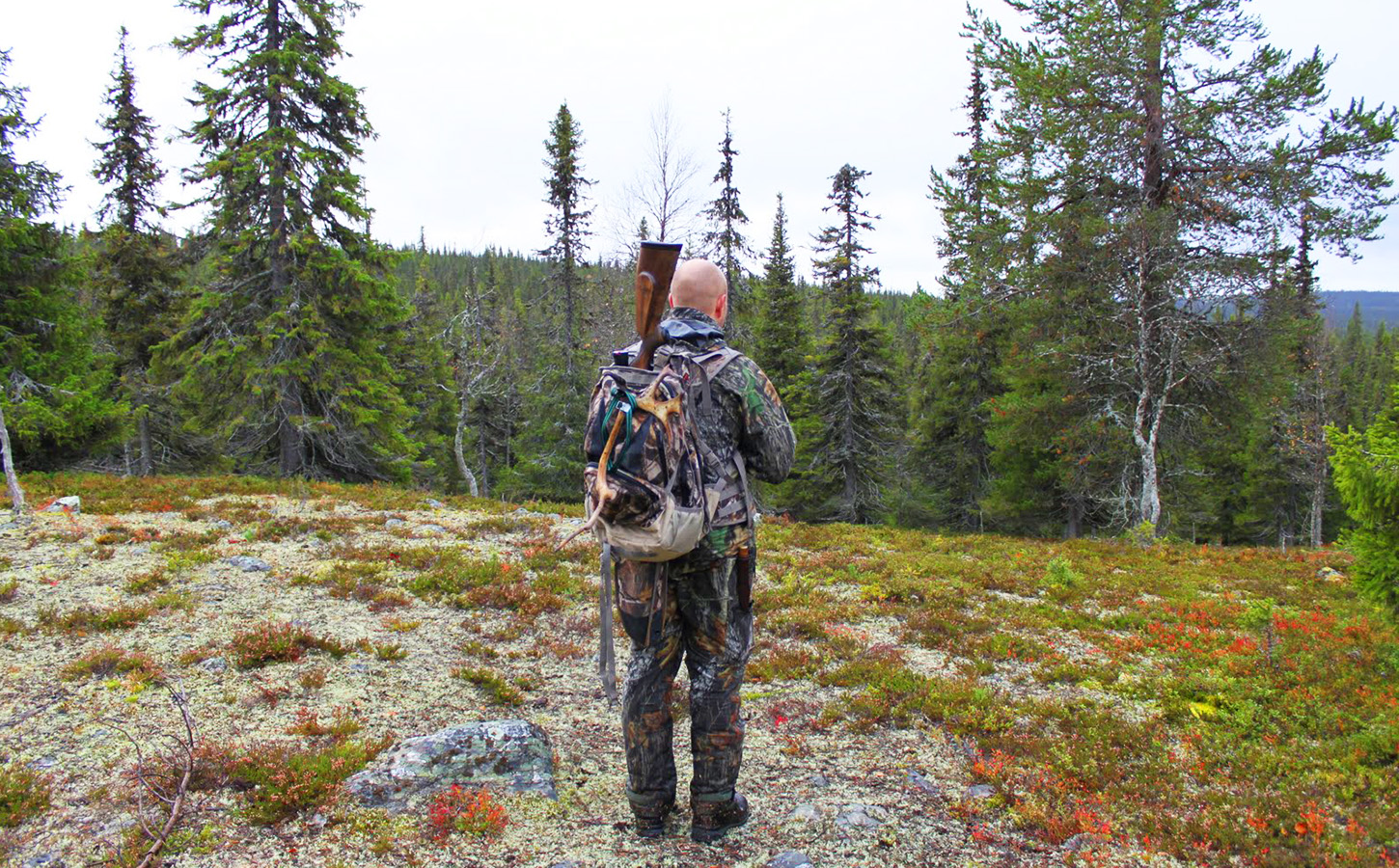 In the summer, orienteering events and competitions are held regularly.
Posio disc golf course has 9 holes and it is situated in Kirintövaara.
- WINTER ACTIVITIES -
The magical winter of Posio starts when the first snow falls, usually in November or December. As a highland area, Posio is covered with snow up to 200 days per year! The long period of snow cover offers great possibilities for all sorts of winter activities.
The snowy winters of Posio provide amazing chances for snowshoeing and winter hiking.
There are altogether 70 kilometers of skiing tracks in Posio for skiers of all experience levels.
The ski center in Kirintövaara offers thrilling experiences in family-friendly slopes.
The steep cliffs of Korouoma offer outstanding climbing experiences.
There are 200 kilometers of maintained snowmobiling routes in the Posio area.
What could be a better way of exploring the snowy forests of Posio than on a reindeer safari?
Enjoy the thrill of speed on a husky safari and learn how to control your own dog sled!
Ice climbing in Korouoma, snowshoeing in Riisitunturi National Park, husky safaries and much more. Take a look!
WHERE TO EAT IN POSIO
Hotel Lapin Satu offers a lunch buffet on weekdays. You can choose either soup or warm food. Lunch includes a salad bar, bread, dessert and coffee or tea. At other times, the restaurant serves pizza and traditional Russian dishes from the menu. In the summer, you can enjoy your dinner or lunch on the lovely lakeside terrace.
Fancy a delicious pizza? The local Neste gas station serves quality pizzas by the restaurant chain Kotipizza. Enjoy your meal in a beautiful lakeside setting.
In the fully licenced restaurant you can enjoy delicious dishes made from local ingredients. The restaurant has seats for 156 people. Himmerki serves breakfasts, buffet lunches, 3-course dinners, as well as banquet and conference meals.
Ingan Tupa café serves fresh homemade pastries every weekday! The range includes both salty and sweet donuts, sweet rolls, bagels, sandwiches, reindeer pie and gluten-free products. The café also sells natural products, such as nettle pesto and spruce shoot syrup made from fresh local ingredients.
In Korpihilla Delicacy Shop and Cafeteria, fresh berries and herbs from the pure nature of Lapland are hand-crafted into delicious products. Korpihilla provides coffee moments and delicacies served in a romantic and old-fashioned atmosphere. Marmalades, cloudberry chocolate, cranberry-cognac syrup and the sparkling spruce shoot drink are always prepared with the best ingredients and with respect to Lappish traditions.
In the Pentik Café you can enjoy your coffee in an inspiring and cultural environment. After coffee, you can stop by the factory shop and make unique discoveries from the vast collection of Pentik ceramics, home-ware, candles and other interior products. Open every day!
Säikkä hut café serves delicious pancakes roasted over an open fire on the white beach of Lake Livojärvi. The coffee shop also sells baked goods and crafts by local entrepreneurs. Here you can get the famous comb bun, rye blueberry pies, barley flat bread and the best vendace pies in Posio! Open only in the summer.
Enjoy amazing waffles on the summer terrace of Timisjärvi café. The former reindeer mansion and current home of art is a lovely combination of vintage and modern. Open only in the summer.