LAUANTAI, 23. TOUKOKUUTA 2020
Rauma's Old Town district Centred on its lively kauppatori (market square), in Satakunta on the south western coast is the third Old Town in Finland. Vanha Rauma, is the largest preserved wooden town in the Nordic countries. Rauma is a town and municipality of ca. 39,400 inhabitants on the west coast of Finland, 92 kilometres north of Turku, and 50 kilometres south of Pori. Granted town privileges on 17 April 1442, The town is known for its paper and maritime industry, high quality lace and the old wooden architecture of its centre, which is a UNESCO world heritage site.
Rauma was once particularly famous for bobbin lace making, and this is still seen in the many traditional craft shops and the annual Lace Week event. In the Middle Ages Rauma's lacemakers ignored King Gustav Wasa's order to move to Helsinki to boost the capital's industry. By the 18th century Rauma (Swedish: Raumo) was a thriving trade centre, thanks to the European fashion for lace-trimmed bonnets. Locals still turn out the delicate material, and celebrate their lacemaking heritage with an annual festival. This vibrant yet carefree atmosphere that Rauma locals are claimed to be happier than average. See for yourself why Rauma is the best town in Finland for that nostalgic feeling.
BEST TIME TO GO
Average temperatures in Rauma vary drastically. Considering humidity, temperatures feel cold for about half of the year and otherwise nice with a chance of rain or snow throughout most of the year. The area is less temperate than some — in the 23rd percentile for pleasant weather — compared to tourist destinations worldwide. If you're looking for the very warmest time to visit Rauma, the hottest months are July, August, and then June. See average monthly temperatures below. The warmest time of year is generally late July where highs are regularly around 74.4°F (23.6°C) with temperatures rarely dropping below 56.4°F (13.6°C) at night.
Spring (March through May)
Humidity and temperatures combine to make this season feel moderately cold. Highs range from 67.1°F (19.5°C) and 35.9°F (2.2°C) with far warmer temperatures in the later months. Rain is somewhat common with 5 to 6 days of significant precipitation per month. Spring is the second busiest for tourism, which makes it a good time for those looking for things to do.
Summer (June through August)
The middle-year months have comfortably cool weather with high temperatures that are comfortable. These months see moderate precipitation with 7 to 8 days of precipitation per month. June – August is the busiest season for tourism in Rauma, so lodging and other accommodations may cost more than usual.
Fall (September through November)
Fall daily highs range from 64.6°F (18.1°C) and 37.2°F (2.9°C), which will feel chilly given the humidity and wind. It rains or snows a significant amount: 7 to 10 days per month. Tourism is the slowest during these months due to the weather, so hotels may be affordably priced.
Winter (December through February)
Weather is far too cold this time of year in Rauma to be enjoyable for warm weather travelers. The average high during this season is between 36.2°F (2.3°C) and 24°F (-4.4°C). On average, it rains or snows a fair amount: 5 to 12 times per month. These times of year are fairly slow with tourists.
GETTING TO RAUMA
The town is located in the western coast of Finland, in southern Satakunta region. But how to get to Rauma?
By plane
The nearest airport is Pori Airport (POR), located in the neighboring city of Pori. Another option is Turku Airport (TKU), which may have slightly better connections abroad. If you fly in from abroad, it may be quicker to fly to Helsinki (HEL) and continue by bus or train than to wait for a connecting flight to Turku. Tampere also has some international flights, most of them operated by Ryanair.
By Car - Rauma is easily accessible from the directions of Turku or Pori along the E8 road, and from the direction of Tampere along route 12.
By Bus - There are regular bus connections to Rauma from Pori, Turku, Tampere and Helsinki, among others. Rauma bus station, Matkahuolto, Tallikedonkatu 13. Travel services: tel. +358 200 4038 (subject to call charges), open Mon–Fri 8.00–16.30.
By boat - There is no public transportation by sea going to Rauma but many tourists, especially Finns, arrive in Rauma with their private yachts. There are a few guest harbours around Rauma.
GETTING AROUND RAUMA
Bringing your own car or bicycle would be convenient. The bus system is extremely limited and services only the handful of most important routes. You'll find the main bus stop near the old town, at Savila. This is not the same as the intercity bus terminal which services the buses that go in and out of Rauma; there are a couple of blocks between the two bus stations.
Taxis operate widely around the city and you can flag a cab when you see one or call +358 2 106 400. As everywhere else in Finland taxis are rather expensive. Also, since Rauma is a small town, walking around the city, and especially the Old Town, is easy.
WHERE TO STAY IN RAUMA
Place to Sleep Hotel Rauma provides accommodation in Rauma. The hotel features both free WiFi and free private parking. At the hotel, the rooms come with a desk, a flat-screen TV and a private bathroom. All rooms will provide guests with a microwave. The nearest airport is Turku Airport, 95 km from Place to Sleep Hotel Rauma.
Offering a gym, sauna and two badminton courts, Hotel Kuntosumppu is 1 km from Rauma's picturesque Old Town. WiFi and parking are free. Each room at Hotel Kuntosumppu features two Tempur beds and pillows, a TV, microwave and fridge. Private bathrooms come with a shower. Communal facilities include a terrace and a guest lounge. Poroholma Resort and the beach at Otanlahti Bay are within 10 minutes' walk. Turku Airport is 80 km away.
This hotel is in UNESCO-listed Old Rauma, 10 minutes' walk from Valtakatu shopping street. All rooms offer a flat-screen TV, electric kettle and designer furniture. WiFi and parking are free. Set in a 1930s Functionalist building, Hotel Vanha's rooms are individually decorated. They feature furniture by Eileen Gray and Yrjö Kukkapuros. Minibars and private bathrooms are standard. Guests can enjoy Finnish specialities at Restaurant Kalatori. Local produce is used as much as possible. A summer terrace is also found at Vanha Hotel Rauma. Rauma Art Museum is 2 minutes' walk away.
Housed in a 1950s lighthouse, this hotel is situated on Kylmäpihlaja Island. It offers a café, free guided trips and free computer use . Rauma city centre is 10 km away. Kylmäpihlaja Lighthouse's guest rooms offer views of the harbour and the Bothnian Sea. Toilets and showers are shared. The in-house restaurant at Kylmäpihlaja serves a lunch buffet and an à la carte dinner menu featuring regional cuisine. All dishes are based on locally sourced ingredients. Leisure facilities include a games room and a bookable sauna and outdoor hot tub. Boats and fishing equipment are available for rent on site. The hotel shop sells drinks, snacks and souvenirs.
This hotel is 5 minutes' walk from Rauma Bus Station. Its rooms have a flat-screen TV with a USB connection. WiFi and private parking are free. Guests can also enjoy the shared sauna from Monday-Saturday. Hotel CityHovi's bright, fresh rooms have a private bathroom and a fridge. A daily breakfast is served on site. CityHovi staff will happily recommend local restaurants.The historical, UNESCO-listed wooden buildings of Old Rauma are just around the corner from CityHovi Hotel. Rauma Marina is 3 km away. Archipelago boat tours are popular during summer.
Located in the coastal town of Rauma, this hotel is about 5 minutes' walk from the Old Town. It offers a sauna, a traditional restaurant and rooms with free WiFi. The rooms at Hotel Kalliohovi feature a work desk, minibar and private bathroom with shower. Some rooms overlook the garden. Restaurant Kapteeninhuone offers a changing menu based on seasonal ingredients. Live music events are arranged at Bar Hovi at weekends. In summer, guests can enjoy meals and drinks out on the terrace.
Close to the unique World Heritage site of Rauma's wooden quarters is Hotel Raumanlinna. Established as a hotel in 1933, the building is an excellent example of Functionalist architecture. Raumanlinna's comfortable guest rooms include a work desk, coffee and tea-making facilities and interactive TV. The casual street-level restaurant Mr. Jones Bar & Kitchen is a popular meeting place for both guests and locals. Guests at Hotel Raumanlinna also benefit from free private parking, located right next to the entrance.
Experience the beautiful seaside town of Rauma and explore this World Heritage Site with its pretty wooden houses and picturesque alleys, while staying comfortably at the centrally located Scandic Rauma. 1 GB internet connection is included at Scandic. Guests can enjoy a tasty dinner in a casual environment at the Bistro. During summer, meals and drinks can also be served on the scenic terrace with canal views. Guests can enjoy a versatile breakfast buffet. At Scandic Rauma there are 3 well-equipped meeting rooms available, both for business or private events. During winter, sockets for car engine heaters can be provided for guests arriving by car.
Syväraumankatu 32 as 3 is set in Rauma. The apartment has 1 bedroom, a TV with cable channels, an equipped kitchenette with a microwave and a fridge, a washing machine, and 1 bathroom with a bidet. Free private parking is available at the apartment. The nearest airport is Turku Airport, 96 km from Syväraumankatu 32 as 3.
Situated in Rauma in the Western Finland region, Forenom Serviced Apartments Rauma Kaivopuisto features accommodation with free WiFi and free private parking. Each unit offers a fully equipped kitchen, a flat-screen TV, a living room, a private bathroom and a washing machine. The nearest airport is Turku Airport, 95 km from the apartment.
WHAT TO DO AND SEE IN RAUMA
The Unesco World Heritage–listed Bronze Age burial complex Sammallahdenmäki dates back more than 3500 years. Thirty-six stone burial cairns of different shapes and sizes are spread over a kilometre of forest. The two biggest are kirkonlattia (church floor), a monumental quadrangle measuring 16m by 19m, and the huilun pitkä raunio (long cairn of Huilu). The moss-covered rocks and light-filtering forest create an evocative setting for the mysterious site.
Here's a modern take on the Rauma lace tradition. Functional, solid-coloured knit dresses and tops are fancied up with an intricate (but durable) lace overlay. Also available: sustainable canvas bags with the same lacy embellishment. There are lots of other cute clothes here (for both women and children), featuring comfortable styles and bold patterns.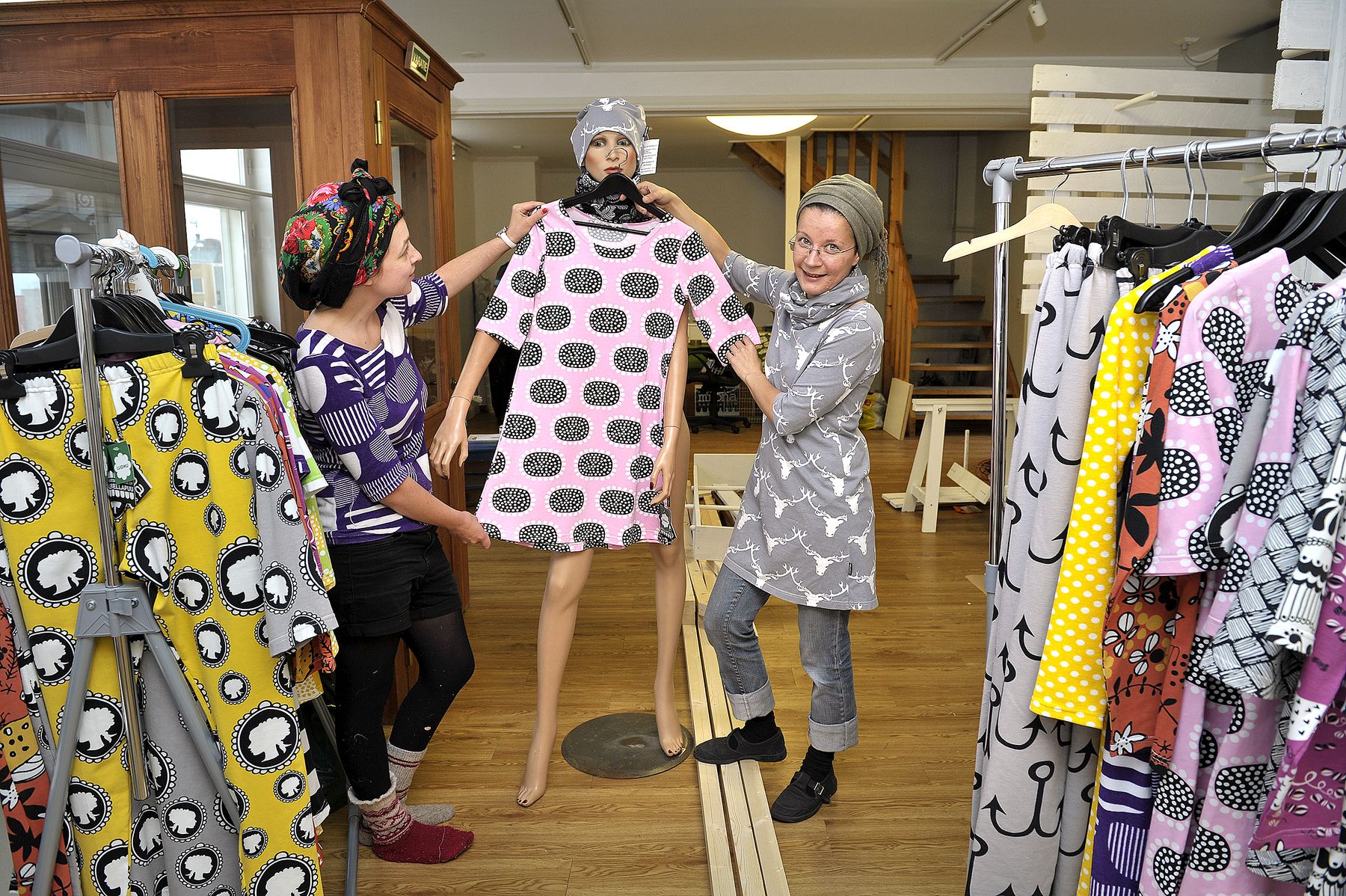 This delightful independent cinema hosts its own mini film festival (www.blueseafilmfestival.net) in August.
You can watch the town's distinctive bobbin lace being made at this venerable lacemaking workshop. Exquisite examples of handmade lace are for sale.
Picturesquely sited next to the little Rauma river, this stone beauty was built around 1520 as part of a Franciscan monastery on the site. The interior frescoes date from this era. The church was abandoned after the Reformation; it was re-established as a Lutheran church in 1640, after a fire destroyed the other church in town. The bell tower was constructed with the stones of the destroyed church.
Wandering around the Old Town, it's easy to forget that Rauma is a port, but its maritime museum is an engaging reminder of the town's seafaring livelihood. As well as old photos and displays, there's a thrilling navigation simulator of the M/S Jenny, which you can 'steer' into New York and San Francisco harbours.
This quirky place is part museum, part workshop and part historical-preservation lesson. Housed in a 19th-century building in the Old Town, Tammela demonstrates the history of the building through its renovations. For example, look for the 15 layers of wallpaper in one room.
​
Browse shelves laden with local and/or organic Finnish produce and products: fruit, vegetables, cured and fresh meat, cheeses, jams, preserves, vinegars, chocolate, beer and cider, as well as handmade soaps, herbal shampoos and all-important insect repellent.
Marela is arguably the most interesting of Rauma's museums and definitely one of its most elaborate buildings. The preserved home of a wealthy 19th-century merchant family, it's furnished with antiques, wall paintings and Swedish ceramic stoves.
This brand-new boutique specialises in accessories and housewares made from recycled materials. The unique hand-crafted items include slippers, jewellery, handbags, children's clothing and household decorations; it's all 100% Finnish made.
Changing exhibitions of traditional and modern art stretch over two sides of a courtyard and two storeys.
Finland's best blues musicians and international visitors perform over a July weekend.
​
​
Beginning in the last week in July, Rauma's biggest event celebrates the town's lacemaking history. From the turning of the first bobbin to the crowning of Miss Lace, the whole town comes to life, particularly for Mustan Pitsin Yö (Black Lace Night), when everyone dresses in – you guessed it – black lace.
A one-night rock festival featuring primarily Finnish bands, held at Kivikylä Arena.
Chamber music plays at venues throughout the Old Town over five days.
A 360-degree panorama of Rauma radiates from this 70m-high water tower, accessible by lift (elevator). At its summit is a restaurant serving Finnish cuisine; tower admission is free if you're dining.
Formerly a seaman's home, Kirsti is a lovable collection of buildings with a yard that's circled by a stable, granary and barn. Inside, rooms represent different periods of the home's life right through to the 1970s.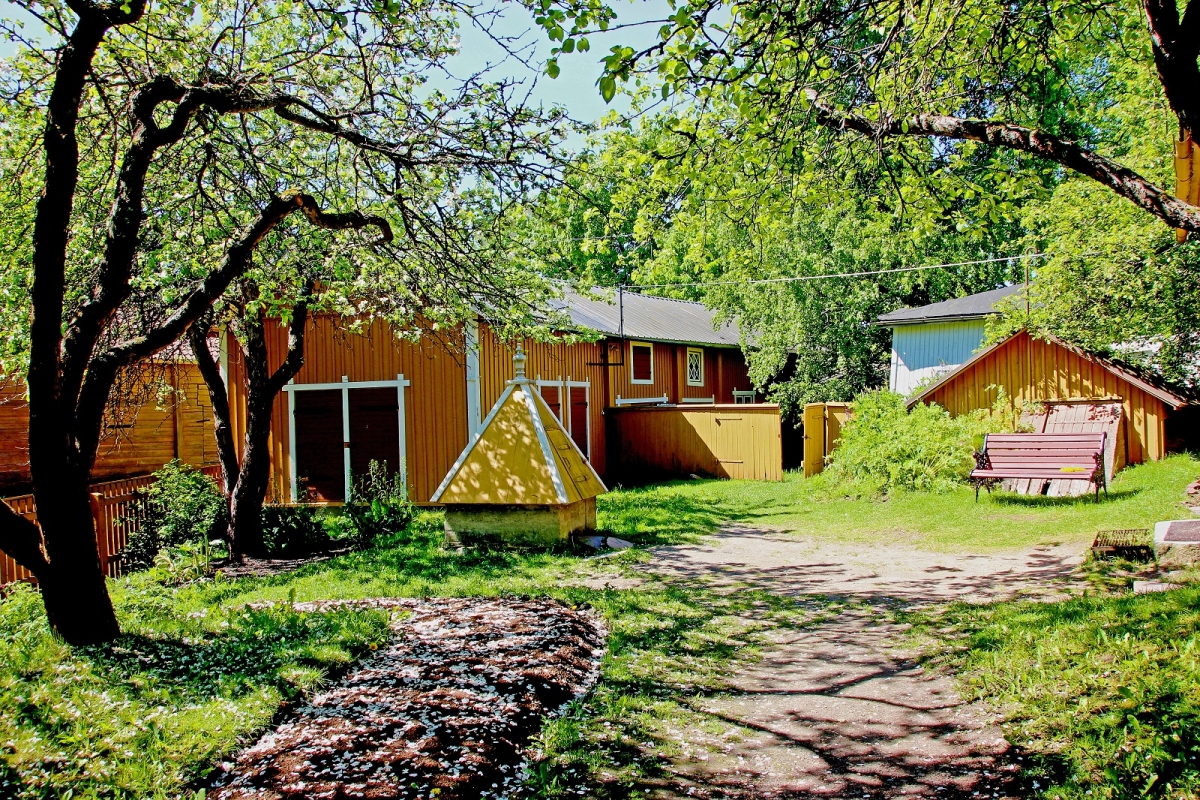 Built in 1776, this impressive baroque building is one of only two original 18th-century town halls in all of Finland. Nowadays, it houses the Rauna museum, with examples of lace and changing local-history displays.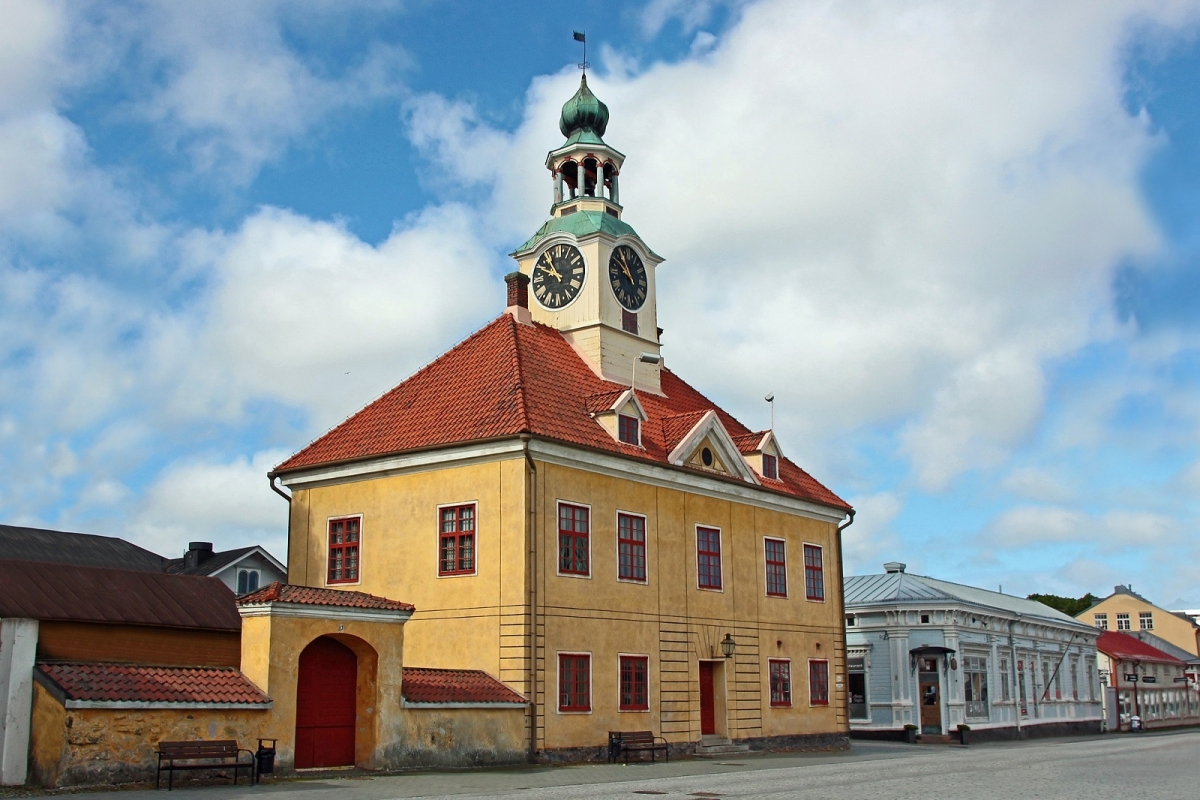 Panoramic views extend from this restaurant at the summit of the 70m-high Torni water tower; tower admission is free if you're dining.
Step out of 18th-century Vanha Rauma and into a stark white space filled with giant photos of modern cities. It's a little incongruous, but Sali offers a great lunch buffet and a fine bistro menu, with seating in the adjoining lounge and on the bustling terrace on the square.
Watch the chefs work their magic in the open kitchen at this minimalist-chic restaurant. Look for enticing dishes like Gulf of Bothnia whitefish with cucumber and dill or barbecued Iberico pork with new potatoes. Find a seat in the shady courtyard and you might stay all day.
A Rauma institution, this restaurant has served as a potato cellar and an air-raid shelter. Nowadays the atmospheric dining room and sun-drenched rooftop summer terrace are delightful settings for a sophisticated menu of Finnish faves. Desserts are a highlight.
This 50-year-old bakery is a local institution – it even has its own cookbook. Breads, cakes and pastries are the main attraction, but light lunches such as soups and stews are also available. And this is your chance to sample a local speciality: gingerbread cookies.
Feast on simple pasta dishes and gourmet pizzas at this charming spot, filled with light, mismatched furniture and eclectic black-and-white photos.